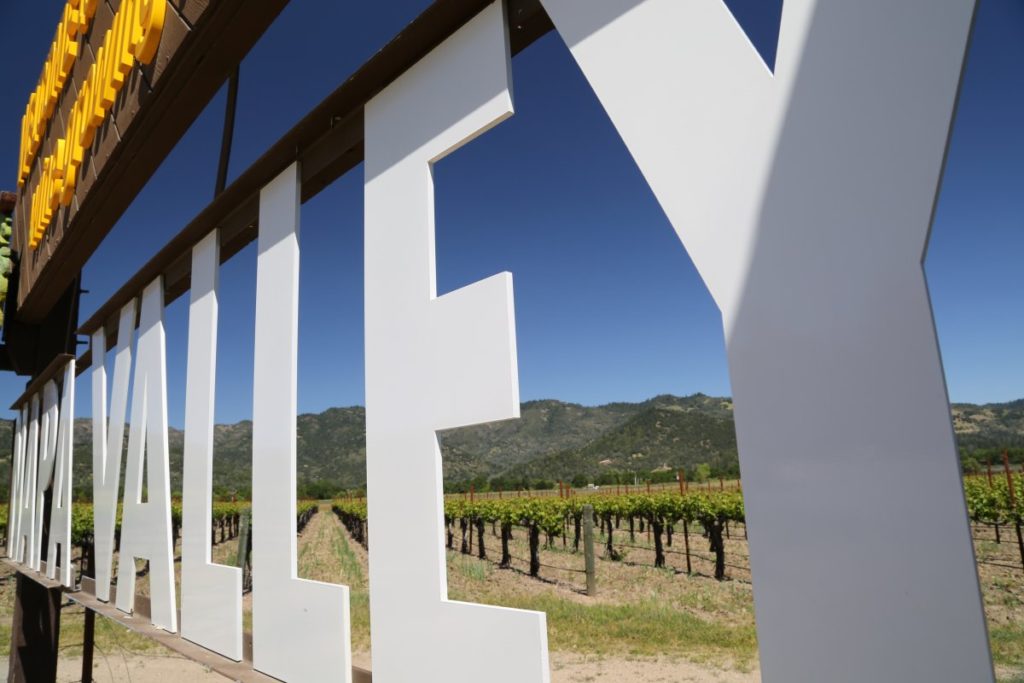 Our favorite time in Napa Valley is in early Spring during the middle of the week; everything is green, bud break has already occurred, the grapes are leafing out, the summer crowds have not yet hit, and as a result there is less traffic and the weather is usually decent. It doesn't get much better in the valley than driving the Silverado Trail during warm early Spring days. Parts of late Fall after the harvest can also be a good time to visit as it is less crowded than summer and there are less time constraints on the wineries. Winter sees rain, the amounts can vary quite a bit from year to year and there are usually some periods of decent weather with temperatures in the low 60's during the day.
Harvest itself is a fun and vibrant time to be in the valley (especially if you are in the industry). There is an air of excitement in the Napa area that you can only have during harvest time; loaded trucks with bins of grapes are flying down the roads to winery facilities, barrels and tanks are constantly moving around, walk into a wine lab and smell the unmistakable odor of yeast, enology & viticulture consultants find that their cell phones are invariably an extension of their head, and around the wineries, you can smell the awesome sweet smell of grapes and fermenting juice.
If we were to pick a wine that Napa Valley is known for it would be Cabernet Sauvignon. With well over 900 Napa wineries/producers visited & reviewed to date, we've enjoyed some
stellar
Napa cabs along the way! You, of course, will find many wineries that make Chardonnay & Sauvignon Blanc. Merlot is common, and as you reach the southern end of the Napa Valley which is a cooler climate you will find wineries that focus on Pinot Noir and Chardonnay. These are just the more common varietals – there are Napa wineries making much less known wines and growing and using different varietals besides the "mainstream" ones.
According to recent TTB updates there are over 880 winery permits within Napa County ranging from the large tourist type wineries to the smaller family and really small boutique wineries to those not open to the public. Some have physical winery facilities, many do not and custom crush. We have personally visited, tasted, or toured with all of the commercial Napa Wine producers listed on this site. One of the luxuries of living in Napa Valley is having all of these great wineries in your backyard.
Tasting
Tasting in the Napa Valley really varies in price because often there are multiple options. Most large wineries charge admission for their tours and or tastes and generally range from $20 to $100+ per person. In our opinion, research Napa wineries ahead of time & also make several appointments at the non touristy Napa wineries. This gets you off the "beaten path" & provides a more personal feel to your tasting.
General Wine Tasting (often $20-50 per person – 3-5 wines tasted) – appointments may or may not be required. A Wine glass is sometimes included – but somewhat rare.
Reserve Room Tasting (contain wines made in lower quantities, higher priced and are more valued – a wine glass sometimes included)
Tour combined with tasting (typical tours by themselves often run 60-90 minutes)
Sit down Wine and food Pairings – often are several hours
Wine Seminar (May include food Pairings, often includes taste and smell tests)
Additional Winery Attractions (Trams, Galleries, Sculptures, Architecture, Paintings etc.)
If you look at total numbers, the majority of commercial wine producers in the Napa Valley are private. By this we mean they typically do not see visitors for tastings at all as their sales may come entirely from their mailing list or select distribution such as restaurants or wine shops. We clearly label these wineries as "private" in our descriptions, leave them off the maps and do not include their physical addresses in the write-ups. Over the course of this project, we have visited with many of these wineries. Here is our list of updated Napa Valley stand-alone tasting rooms.
Private Tasting Tip – If you are a serious wine enthusiast, are familiar with a specific wine and want to get more information or try for a tasting, it doesn't hurt to call the winery even if the actual winery is listed as private. Other factors that also help are previous purchase history or being a member of a wineries' mailing list.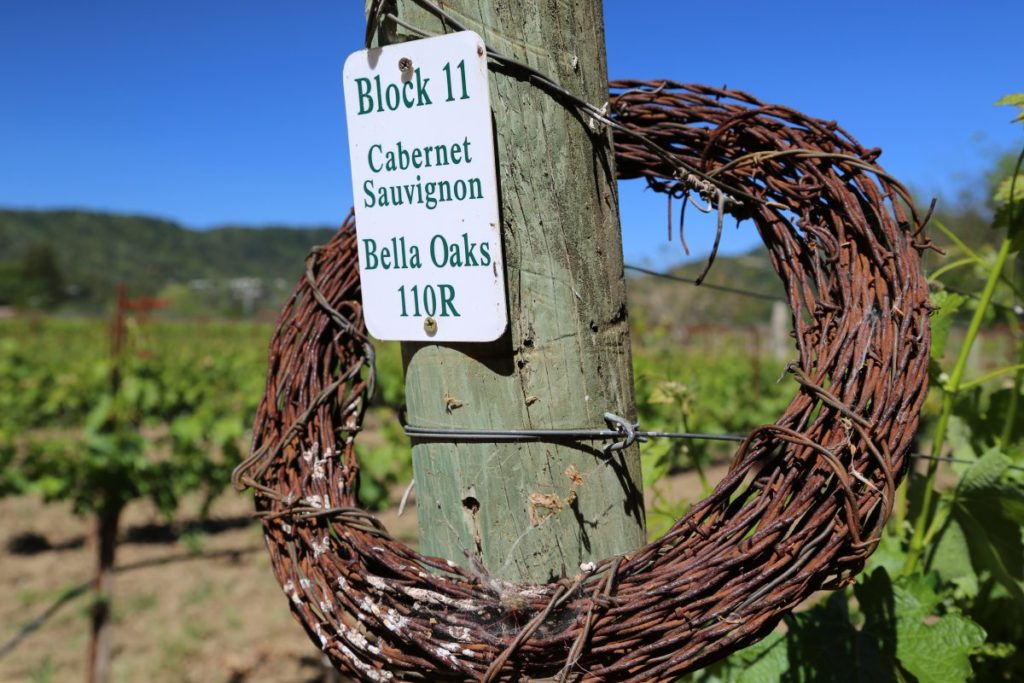 Many of the "big" Napa tourist Wineries are located along the "wine strip" on Highway 29/128. These are typically large production wineries and tasting appointments are not usually necessary. Often wineries will have something that sets them apart from the rest of the "crowd". In our Napa winery descriptions we try to note anything at a winery that is special or sets that particular winery apart from the others whether its the type of wines or something else. The nearest town to each winery is listed with the "address" in our descriptions; often the wineries are *not* within the actual town.
Many walk in and some appointment only wineries have Wine Clubs. For a shipment fee you are sent bottles of their wines – often of wines that are not released to the general public. Wine club membership typically qualifies you for other benefits (members only dinners, free or discount tours & tastes etc). Picnics are not usually allowed at many of the wineries although check specific websites for details.
Of the wineries that will see visitors, we estimate about 2/3 of these offer tastes and or tours which require an appointment – however there are many that have walk in tasting rooms open to the public (also note that if a winery has few customers – typically winter weekdays – some "appointment only" wineries honor the "10 second appointment" rule. Wineries that offer tours are often 45-120 minutes in length. You will want to factor in a break for lunch. For wineries that offer a more in depth experience, our recommendation is 2 wineries before lunch and 1-2 after. Napa Valley Wineries typically open around 10am and close between 4pm and 5pm. All wineries reviewed in this project are listed in alphabetical order.
All phone numbers provided are 707 area code. For reference, St. Helena Highway is highway 128/29 and runs along the west side of Napa Valley. The Silverado Trail runs the length of most of the east side of Napa Valley.
Complimentary wine tasting, with one exception has disappeared from open to the public by walk-in wineries in the Napa Valley. Some wineries will waive the tasting fee with wine purchases. A number of appointment only wineries do not charge for tasting, however their production is usually small and their livelihood in part depends on direct purchases of wine (purchases are expected). Most people who visit small wineries realize this, are wine enthusiasts (or are with someone who is), and will often end up making a purchase.
Tasting Etiquette
Cell Phones – should be turned off during tastings or set to vibrate – especially on tours and during more intimate sit down tastings. If there is a call you absolutely have to take – take it outside.
Dump Bucket (spitting, dumping) – All wineries we visited have a "dump" bucket or some other type of container for pouring or spitting excess wine. It is normal to pour or spit wine into these provided containers if you cannot finish it. Wineries expect this and if you are not in the wine industry it can take some time to get over the perceived "weirdness" of spitting wine.
Late for Appointments – this can happen even with the best thought out plans. During the research for this project it happened to us several times – you find yourself enjoying your time at one winery and lose track of time – or you do not allow yourself enough time between appointments. If you are on an "appointment only" winery schedule always ask when making your appointment for an approximate time estimate for the tasting and or tour if there is one.
Try to schedule winery appointments at wineries that are located close to each other. Napa Valley is not huge – but there are wineries spread out all over and it can easily take up to an hour to drive between wineries far apart from each other. Allow time ample time for lunch – and note there are no restaurants along the entire Silverado Trail (with the exception of a few nearby resorts and one store/deli). Napa Valley restaurants are typically in or near the main towns along Highway 29. Take all winery phone numbers with you. If you find yourself becoming late for an appointment – call at least 10-20 minutes before the appointment time to appraise the winery of your situation & current location.
Payment – with the small wineries, payment is typically made after you are done with your tasting in case you decide to purchase some wine. However some of the larger and more crowded tasting rooms will take payment for the tasting right up front – as its easier for them to keep track of who is actually tasting.
Swirling – or what is known in Chemistry speak as "volatilizing the esters" actually "opens up the wine" – by swirling you expose more of the wine to air and you will notice the aroma's become more noticeable and pronounced and will even change over time. Introducing oxygen to the wine can enhance the aromas and flavors. Grab the wine glass by its long stem and move it in a counter or clockwise direction so that the wine swirls around the inside of the glass for 5 to 10 seconds.
Tasting Notes – most wineries have what are called Tasting Note sheets available upon request. These sheets typically list the year of the wine, composition of the wine, sugar levels at harvest (o brix), and actual notes about the aromas, flavor and characteristics of the wine. Sometimes these sheets can be good reminders as it can be easy to forget the types of wine you have tasted, especially if you are visiting multiple wineries.
Water – even if you aren't drinking much wine it is still easy to forget to drink during your winery visits – bring bottled water. A number of walk-in wineries also have bottled water on site for purchase.
Between pours of wine, do not rinse your glass with water – rather dump what you have and take the next pour – or take a small amount of the next wine, swirl to clean, dump and then take the full pour.
Family Owned
If a winery tells you they are among only a few family owned wineries in Napa Valley, that is not true. Sure there are a number of large corporate owned wineries who do own a lot of acreage but there are many small and not so small family owned wineries in Napa Valley. The vast majority of Napa wineries by numbers are still small, private or family owned.

Favorites
There is no "the best" winery or wine in Napa. The one thing we have learned on this project is the types of wines you like are the most important criteria of all. However, after personally tasting at hundreds of unique active wine producers in Napa County I have amassed some of my own favorites based on the criteria below.
Sweet Wines

If wineries produce a sweet wine such as a Muscat, Port or Late Harvest they often tell you that most people enjoy their particular sweet wine because its not syrupy. Not all wineries in the Napa Valley make dessert wines – in fact you can do a lot of tasting and never see it on the tasting menu. There are a select few wineries specializing in "sweet" wines.
Tasting Cards
Winery employees who are typically from "large wineries" open to the public by walk-in often visit other similar wineries and drop off what are called Tasting Cards. These cards often will give one either complementary tasting or two for the price of one tasting. Sometimes the receiving winery requires the signature and or name of the person who gave you the tasting card. The tasting cards may flow more easily after purchases of wine. It is a good idea to ask tasting room staff for other winery recommendations & also inquire if they have tasting cards for their recommended wineries.
Ten second appointments
(Appointment drop-ins) – many wineries in order to satisfy county requirements for their tasting room permits have to be by appointment only and there are reasons why the county has these tasting limits. Of these "appointment only" wineries, some will accept the "10 second appointment" *if* they are not busy and do not have a gated driveway.
This means if you drop by and if they are not busy typically they will take you in for a tasting and you may need to sign their "appointment book". Often these wineries are located on the Napa Valley floor and have good signage in front of their winery. The smaller wineries in the surrounding hills are generally stricter about needing prior appointments and you need to make the appointment ahead of time. Technically any appointment only winery needs to have you call in from offsite to make an appointment. In any case, you should call ahead if you know a winery has an appointment only policy.
Winery Tours
Some wineries have daily scheduled tours – typically these are held at the larger wineries. Not all wineries have tours. Most of the time you need to pre-arrange tours ahead of time, especially with the smaller wineries. Tours typically will visit caves (if on site), fermentation tanks and may include a walk through of the vineyards. Tastings may occur during the actual tour, or there may be a formal sit down tasting at the end.
Tour Companies
Wine tourism "drives" the Napa Valley. Many tour companies offer a wide variety of services ranging from private customized small party tours to tours conducted in larger vehicles for bigger groups. Tours use a variety of vehicles ranging from Limos, Suburban's, Classic Cars, and Jeeps to driving the customer's vehicle. There are other ways to see the wine country – consider hot air balloon rides, kayaking, helicopter, small airplane or bicycling.
When choosing a tour, determine who will be driving and their particular knowledge of the valley, what types of wineries you will be visiting and always confirm what will be included on the tour (i.e. lunch and or tasting fees).
Customized tours often connect the wine enthusiast with smaller, off the beaten path appointment only wineries where you typically meet with the owner or winemaker. Larger groups are often, but not always, limited to wineries that don't require appointments and the level of service is not usually as intimate. To join Dave on one of his tours, please visit: Dave's Napa Valley Wine Tours
Storing and Shipping Wine
After prohibition, states created their own individual laws relating to alcohol. Among these were laws effecting both direct wine shipments as well as shipments coming from a winery. These laws often vary dramatically from state to state and range from user friendly shipping to being a felony for shipping wine.
Visitors to the valley often find themselves needing to ship wine home for a variety of reasons (too much hassle to take with you – transport, airports etc, the winery legally can only ship to set number of states, or possibly to save money by using a third party shipper).
Wine should always be shipped cool – as a result, wineries often will not ship during the hotter weather months, typically between May and the end of September.
Several third party shippers available in the Napa Valley are: Buffalo Shipping, Stagecoach Express (will pickup wine locally from physical locations within the Napa Valley – wineries, hotels B&B's etc) and Napa Mail Center; all are located in the city of Napa.
Calistoga Wine Stop is located in the town of Calistoga.
Several locations in the valley will store wine for you on an ongoing basis. 55 Degrees in Napa has storage facilities for a variety of wine storing needs and the Rutherford Wine Vault in St Helena has specialized wine storage lockers – typically used by collectors and select wineries to store some of their finest bottlings.
Traffic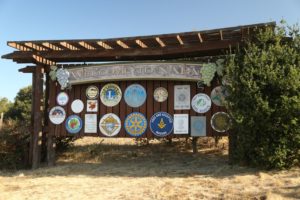 Yes there can be bad traffic in Napa Valley but this really depends on the time of day, time of year, specific location and whether it is a weekend or not. In our experience, the main valley artery of Highway 29 & 29/128 – especially the "wine strip" from about Yountville to St. Helena, can be traffic clogged during certain times of the year (mid/late spring, summer, early fall) and especially summer weekends. Typically the worst traffic in Napa Valley is in and around the city of Napa and near St. Helena – sometimes traffic is backed past the Dean & Deluca shopping center from south of St. Helena driving northbound and it can take 30+ minutes just to reach the main part of town. This drive normally takes just a few minutes. Traffic tends to thin out considerably once you drive north of St. Helena although it can back up on the northbound side into St. Helena and at the Calistoga stop sign on the corner of Highway 128/Lincoln Ave (further to the north), typically during commute hours only.
One credo we've heard a number of times regarding Napa wine tasting is to make only right turns. This is more relevant to Highway 29 rather than the usually less crowded Silverado Trail. A portion of the "wine strip" south of St. Helena has a center turn lane. We say use it and make left turns if needed!
The other main artery in Napa Valley is the Silverado Trail located on the east side of the valley. For the most part, the Silverado Trail and certainly other small roads are not usually traffic clogged. Click here for the latest Highway 29 driving conditions.
Website Age Logins
This is based on customer honesty as you can easily bypass this requirement. A very few number of wineries (typically large corporate owned ones) in order to "satisfy" legal requirements have Age Logins on their websites. They ask you to choose your age usually from drop down Day, Month & Year menus. If you choose an age less than 21 the website refuses you entry. Some ask you to choose the country you live in – they will deny access to their site if you choose certain countries.