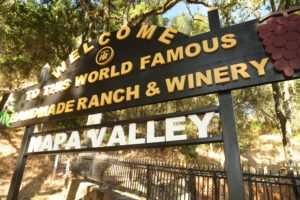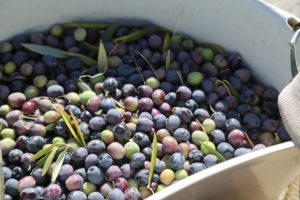 M.S. Torun Winery and Ranch is one of the Napa Valley's most unique and intriguing wineries; it is the story of how passionate and engaging owners, hard work, a bit of good timing, loads of vision and plenty of creativity have all aligned on this unique property in eastern Napa Valley. The path of the proprietors towards owning a piece of the Napa Valley was not linear by any means.
Founders Sid and Naciye Torun (the winery takes its name from Sid's full name, Mehmet Sıdık Torun) grew up in the eastern part of Turkey – about some 800 miles east of Istanbul – a part of the country that is close to both the Iranian and Armenian borders. Both grew up in villages within a few miles of each other in the mountains. Before leaving Turkey, Sid founded and operated a number of businesses including manufacturing string products, plastic components, and parts for the transportation industry including auto parts and traffic lights. Naciye operated a beauty/perfume shop selling a variety of related products.
Due to the hardships for Kurdish people in Turkey (including a number of personal experiences) their family immigrated first to London and then to Atlanta, Georgia in 1995. Neither Sid nor Naciye spoke any English at that time. Sid took a job with Home Depot – one of their designers creating in-store exhibits. Eventually Home Depot offered him a job in Palo Alto working at the Palo Alto Expo Design Center – Naciye stayed in Atlanta with their son who was finishing school there before joining Sid in California three years later.
The story of how he and Naciye found this property is a fascinating one. And their vision of how they developed the site, equally so. With a limited budget, for four years as time permitted, they drove the windy roads of hillside locations within the Napa Valley as well as to the north in Lake and Mendocino Counties. During one trip in search of property in Lake County, they stopped at the River Rock Casino in Sonoma County for dinner on their way back to their home in Santa Clara. While there they randomly met a couple sitting next to them.
Striking up a conversation, Sid told them he and Naciye were returning from yet another trip looking for land to purchase. The couple perked up and mentioned they owned land in eastern Napa County but they weren't quite ready to sell. They exchanged phone numbers and the Torun's took their address. Months later, after calling them several times but never able to reach them, Sid decided they would drive up to the property – bringing some home made baclava they showed up at their door, but the couple wasn't home.
Deciding to make one more trip up to the valley – they again dropped in unannounced – this time the couple was home. And after a bit of negotiation, the sale was soon made.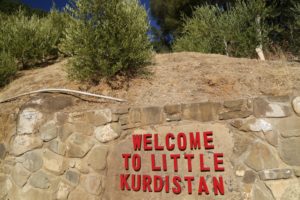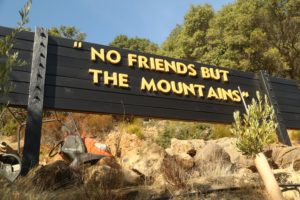 The property is 42.19 acres, much of it is east facing and is located about a mile from the Pleasure Cove Marina at the edge of Lake Berryessa. At the time of their purchase in 2002 this was entirely raw land covered in both forest and chaparral. Sid needed equipment to start developing the site – he visited yard sales, junk yards and used Craigslist eventually accumulating some 50 shovels, numerous sledge hammers and wheelbarrows. He moved to the property in 2002 – built a small 10×12′ shed to sleep in out of reclaimed wood and for 7 years lived here and worked alone. But his loving wife (who was a chef at a market in Palo Alto at the time) made numerous trips every week from the Bay Area delivering food and water.
Sid clearly appreciates the satisfaction of working with his own hands in the soil; the work he has put into this property is remarkable – much of it spent digging in the ground. He estimates he built 15 miles of dirt roads by hand – using a jack hammer for the most rocky of slopes and shovels, picks and wheel barrels for the rest. The property is rugged and all hillside, flat land is a premium here – constructing roads in this terrain is absolutely no easy feat, especially for one person.
And the fencing – each concrete fence post weighs 96 pounds – Sid carried every single one of them up the steep hills on the property – some days as the fence progressed through an extremely brush-covered rugged part of the back of the property he recalls he only had enough energy to carry and install one fence post for the entire day. It took Sid 4 years to completely build a fence around the property. And at one point he ran out of money for fencing materials so he became creative. He visited several dumps and found mattresses – removed the bed springs and vertically installed these as fences (even spotting an old mattress someone had illegally dumped next to the road – and removing its bed spring). And if you ask Sid how many concrete posts he built, carried and installed – he will immediately recollect the number – it was 3,830!
The high point of the property is nearly 1400 feet – from one of the uppermost lookouts, on a clear day one can barely see parts of the Sierra Nevada mountains far in the distance to the east. And on top of this high point, Sid is installing a variety of hand-carved statues, to replicate what is at Mount Nemrut in Kurdistan in southeastern Turkey.
The olive trees were planted before the vineyards – today some 12,000 trees grow on the property with 17 cultivars from France, Greece, Italy and Spain. Many of the trees were planted from seed. Initially Sid had to water the young trees but as they have aged, he is starting to dry farm them. Friends and family help harvest the olives each year. And wineries and other properties take note: M.S. Torun has plenty of olive trees for sale at various ages and sizes. A diversity of fruit trees grow on the property including pomegranates, 150 walnuts and plenty of mulberries. In addition, they harvest honey from their bee hives, eggs from chickens and produce cheese from the goat's milk.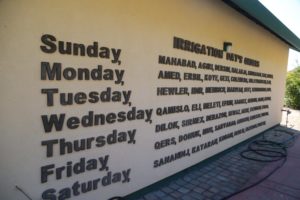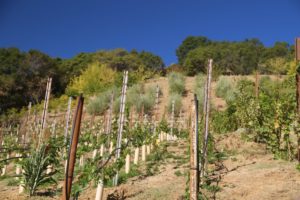 The vineyard is separated into 9 blocks with fairly high density planting to the following varieties: Cabernet Sauvignon, Cabernet Franc and Syrah. The vineyard and property are farmed organically without use of pesticides, herbicides or insecticides. Sid uses manure from the horses for soil amendments as needed. And in 2019 he applied for CCOF.
Sid designed and built the beautiful round winery building by himself – sourcing rock from Turkey and shipping it to California along with locally quarried stones. He had the label for the wine designed in Turkey – featuring an image of the round winery building (the label was designed before the winery was even built). And he also designed the cool looking chandeliers hanging from the ceiling – eight of them, each a half of an oak barrel.
Very few wineries in the Napa Valley have their own museums and none are as unique as this one. Built into and against a hillside, Sid used soil from the property and mixed it with horse manure to line the interior of the museum's walls. The museum contains historical and daily life artifacts from Kurdistan including old kerosene lamps, large metal pots used for cooking during special ceremonies and other home decor items.
Sid understands the power of signage; the property features a number of rock signs – names of special places from his homeland in Turkey as well as names of Kurdish people he knows who were killed in Turkey during the late 1980s/early 1990s as well as homage to select Kurdish leaders.
His projects are never ending – he hopes to have a grand opening/unveiling sometime in 2024 – which is when he estimates much of his primary unfinished projects will finally be completed.
The LNU Lightning Complex, August 2020
A devastating fire tore through a significant portion of eastern Napa County including the MS Torun property. While neighbors evacuated during the fire and a number of homes in the area burned, Sid and Naciye stayed and saved both their home and their winery building. Sid was on the roof hosing down as much as the space as possible while Naciye fed him the hoses with water coming from their two storage tanks. The flames were so intense that both had to retreat at times to safer places.
The fire came right up to the winery building and even burnt into one wooden section – if they weren't there on site fighting the fire with the resources they had, surely both their house and the winery building would have burnt to the ground. Their property was literally surrounded by fire on all sides at one point – and the hills as far as one can see were almost entirely burned.
As it was, the fire burned a significant portion of their property – according to Sid's estimate, they lost 6,000 grapevines and 4,000 olive trees. And a number of farm animals were also killed – although they were able to safely move some of the animals into the stone winery building. A greenhouse was destroyed, electrical and irrigation lines had to be replaced. They were without power for 42 days after the fire.
Select Wines
Their first vintage of M.S. Torun was from 2010. Sid produced the wines on the property himself until the 2016 vintage when he hired a winemaker who now crafts the wines at nearby Steele Canyon Cellars and another winery in Rutherford. Production has been minuscule – this is the only Napa winery we know of whose olive oil production is larger then their wine production. Sid began with merely 15 gallons of wine in 2010 – increased production to a single barrel, then two barrels and by 2019 had reached 3 barrels, all estate 100% varietal Cabernet Sauvignon. For reference, 3 barrels of wine is only about 70 cases of wine – this was one of the smaller producers in the entire Napa Valley – and was one of perhaps the smallest producers with both an estate vineyard and a physical winery (the other being Muscatine Cellars on Atlas Peak). Production has since expanded and in 2020 – they produced 19 barrels with plans to introduce wines from several other varieties as the estate vineyard has matured.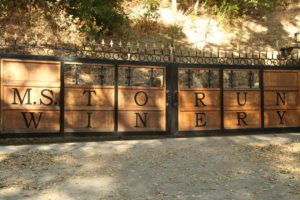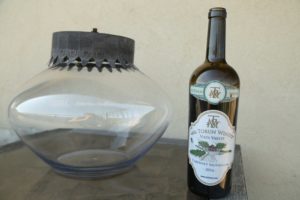 The focus of their winemaking is on food friendly and balanced showings, wines that are lower in alcohol with excellent acidity. These are wines that are very much ready to drink upon release but can also be aged for a number of years.
The 2017 M.S. Torun Winery Cabernet Sauvignon offers a diversity of mostly red fruit aromatics including raspberry, cranberry and red cherry. Also a very subtle hint of dry rock, red vine licorice and as the wine breathes notes of milk chocolate. There is an appealing freshness to the aromatics. Also slightly savory. Lighter style in body, wonderfully balanced across the palate. Drinks very well in its youth – the wine is seamless with no harsh edges. Shows flavors of raspberry, cranberry, red cherry and currant with a tart undertone but not overtly so. Finer showing tannins linger softly along with the fruit and a hint of dry tobacco leaf.
A throwback wine, lighter style, lively acidity – bright – very food friendly. Only 13% alcohol.
The wines are sold direct through their website and through a handful of Kurdish restaurants in the United States from San Diego to Washington DC and New York among several other locations. For more information, to schedule an always memorable visit or to purchase wine and a select number of products grown on the ranch, visit: www.mstorunwinery.com
Property

Museum