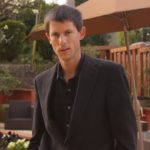 The Napa Wine Project is researched and maintained by David Thompson. He has been a wine enthusiast for many years (first wine made in high school) and in 2006 created this project. He has personally visited each physical winery (if applicable), met with a representative & tasted and written extensive reviews of 1,050+ unique commercial Napa Valley based wine producers to date (physical and virtual wineries), plus hundreds of revisits and more than 450 visits to places or spaces outside of the Napa Valley with strong connections to Napa Valley based wineries (domestically and internationally). He is responsible for all research, winery visits & revisits, winery reviews, tasting notes, photography and updates.
Dave is an extensive world traveler and founder and editor of the popular international travel site, Dave's Travel Corner. He also runs a website promoting Olympic Gold Medalist and career undefeated WBA World Super Middleweight champion Boxer, Andre Ward, and was initially involved with VinoVisit.
Tedeschi Family Winery in Calistoga. His first book titled, "The Freeways of Los Angeles" was published in 2010. He has freelanced for Robb Report, Four Seasons Magazine and Napa Valley Life. He also offers customized private Napa wine tours on a very limited basis.
We strive to keep our reviews updated but the wine industry is fluid like its wine and things do change unbelievably quickly. If you spot a review that needs updating or notice anything incorrectly posted on the site, please use the contact form to the right or email us asap. Please do not call in updates via the phone.
A huge thank you goes out to all the Napa vintners and winery representatives we have met with to date.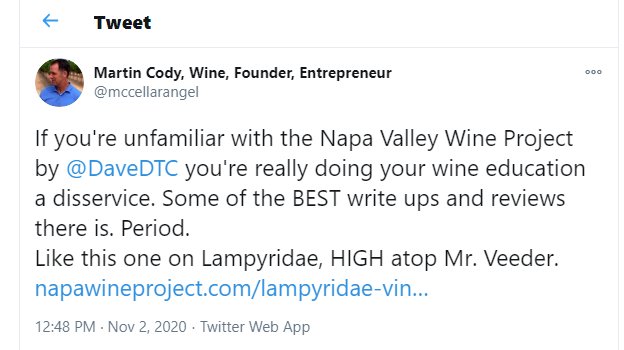 Are you a wine buyer, collector? Retail outlet? Distributor? Let me know. If you are serious, send me an email. I don't always check voice mail in a timely manner. I can help make connections to find the wines you like. Through the scope of this project I have gained access to numerous resources in the Napa Valley.
napa wines are about power and elegance, combining these two seemingly disparate words together ~ Dave
we welcome you here and you will be richer for the experience if you pick up just a sliver of the passion we have for what we do ~ Dave
I'm so impressed by the task you are undertaking to do in sharing a comprehensive access to all the many wineries we are lucky to have here in the Valley. I'm amazed how many there are!! It's an incredible testament to this amazing way of life. Thank you for the style and openness in which you're approaching it – yours is a significant contribution in communicating the bounty of this valley. ~ Carissa Mondavi
Good to hear that you're continuing to increase your wine industry activities. You are an asset to our mutual industry. ~ Richard Peterson
….I was reminded again of what good work you quietly do. In this day and age many of us find it attractive to flit from one thing to another. Recurring novelty, under the guise of career advancement, is a seductive substitute when compared to the harder won reward of long term perseverance in one task, and all its nuances. ~ Colin MacPhail
Contact Info
info@napawineproject.com
323 761-0255
Mailing
Napa Wine Project
P.O. Box 1659, Santa Rosa, CA 95402
Shipping
Call for Address
Contact Form