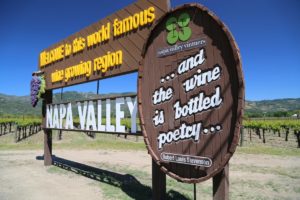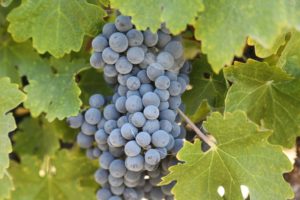 What do we offer?
We create unique and customized itineraries for a memorable experience in Napa Valley.
Why choose us?
We have visited more than 1,150 wineries and brands in Napa Valley and extensively written about each one. View these reviews here. We continue to revisit these to stay current. We know the valley extremely well and have tasted thousands of local wines. We know many hidden treasures in the valley.
In addition, we have a worldly wine perspective through our extensive travels around the globe, especially to places or spaces connected to Napa Valley wineries outside of Napa Valley through ownership, heritage or family ties.
Also consider the following:
– Expertise and Insider Knowledge: By using our itinerary service, you will have access to our extensive knowledge of the Napa Valley wine region, as well as our connections with wineries and vintners. This means you will be able to experience the best that the region has to offer, including hidden gems and exclusive experiences.
– Customization: We pride ourselves on creating personalized itineraries tailored to your preferences and interests. This means you will have a unique and customized wine tour experience that reflects your individual tastes and preferences.
– Stress-Free Planning: Planning a wine tour can be overwhelming, especially if you are not familiar with the region. By using our itinerary service, you can avoid the stress and hassle of planning everything yourself. We take care of all the details, so you can relax and enjoy your tour.
– Time-Saving: Our itinerary service is designed to save you time and maximize your experience. We know the best routes and wineries to visit, so you can make the most of your time in the Napa Valley and avoid costly mistakes that can arise from poor planning.
Why do you need this concierge service?
Our customized winery itinerary service is a shortcut for you, with access to some of the best, most interesting experiences, vintners and excellent wines available in Napa Valley. We've already done the research. No question.
– Overwhelmed? Don't know where to start? Let us take care of everything. We will create a personalized itinerary that matches exactly what you want, saving you time and effort.
– Don't have time to do all that research? Let us be your shortcut to the best wineries in Napa Valley. Our extensive knowledge and insider access means you'll get a truly unique and intimate experience.
– Need access to some wineries? Our extensive network of contacts means we can get you into some of the most exclusive wineries in Napa Valley, including small boutique wineries that offer a truly personal level of service.
What will you receive?
You will be emailed a unique personal itinerary as a PDF with recommended appointments according to your preferences, taste, time and budget. We will also provide restaurant suggestions upon request.
Our itineraries include:
A. The name of the winery and contact information to make the reservation
B. Relevant details relating to each winery
B. Suggested driving times between stops
C. Food option
D. And if requested, we will make the reservations for each stop
How much for our service?
– We charge $150 for a one-day itinerary, 1-8 people.
– We charge $200 for a one day itinerary including confirmed reservations. Larger group? Inquire.
How to get this service?
1. Pay using the button below.
2. Answer several questions to help us best create a customized itinerary tailored to your interests.
3. We will follow up to discuss further details.
Several easy ways to pay
Email: dave@pon.net, text or call (323) 761-0255 and provide as many details to help us create the best itinerary to match your interests including answers to the following questions:
Some of the more exclusive experiences require a minimum purchase. If so, we will mention this in the itinerary.
Customer Comments
"I cannot begin to tell you what a great time we had in wine country. It was such a pleasure to go to all these out of the way, private, smaller wineries. The tastings were more intimate and on such a much more personal level than with the bigger vintners. Thanks for the memories." ~ Aaron, Florida
"We all had such a wonderful time and I have already recommended to my friends and family that they contact you. I know I will be needing another itinerary sometime in the future when my family comes out here to visit me." ~ Clark Brown
"I am back in New York after after a fantastic weekend in San Francisco. Thank you for setting up such a great Napa Valley experience. We loved the hike, the views, and the tours of the wineries. We really enjoyed the day! I will definitely recommend you to friends that visit the area. Good luck with the rest of your wine writeups!" ~ Michele, New York
"David organized a fantastic itinerary based on the needs and interests of our Career Center staff at Santa Clara University. He is a walking encyclopedia of information about the wineries, the people, the wines, and the history of the Valley. Thanks to his wealth of knowledge and contacts he customized a unique tour with SCU alumni to provide us with diverse perspectives on the wine industry. Having grown up in the area, I know that we would never have had such "behind-the-scenes" insight into the Valley without his itinerary." ~ Elizabeth, Santa Clara, California
Dave, I wanted to thank you for an amazing weekend of visits! It was a very pleasant and fun experience. I've shared with several who may want to utilize your services. ~ Ralonda