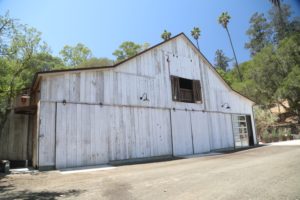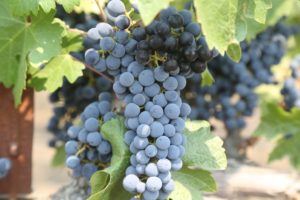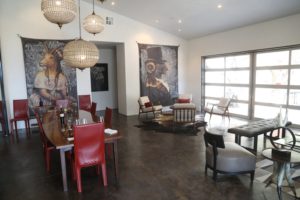 BRION Wines. The focus of BRION is on single vineyard expressions of 100% varietal Cabernet Sauvignon, primarily from Napa Valley vineyard sources. Named after Brion Wise, who along with his wife Ronda founded BRION with their first vintage in 2002 a year after they founded B Wise, a vineyard and winery in the Mayacamas mountains of neighboring Sonoma County. BRION was originally a sub label of the B Wise wines, but in 2014 became its own brand. And Brion has other roots in the Napa Valley – he is a business partner with John Caldwell, of Caldwell Vineyards.
Brion grew up on a farm in the state of Washington and was introduced to wine early on through his father who was making wine from Concord grapes; when Brion was 13 his father gave him a kit for making cider. Brion graduated from the University of Washington with a degree in Chemical Engineering and began working for Shell Oil. A few years later he began his own company, called at the time, Ecological Engineering Systems in 1971 at age 26 (Western Gas Resources) and grew this company into an international business. Later he founded another company called Petrex, supplying equipment to the petroleum industry. He also opened Trios Restaurant, in Boulder and the Trios wine bar in Denver (since his involvement, both establishments have permanently closed).
In Summer 2020, BRION opened a winery a few minutes' drive southwest of Yountville on site of the Sleeping Lady Vineyard. The winery is located inside an old 'bank barn' building dating from 1861 (one of only several such buildings known to exist in California). This type of building is known for its ease of access from both the ground and upper story due to their locations next to hills.
This very historic structure was originally used for processing alfalfa and other agricultural products as well as home to cattle. Prior to a multi-year renovation overseen by Brion, it was in bad condition with failing structural integrity. Since then, it has been thoughtfully restored, maintaining its original footprint – each piece of wood was numbered, removed and then placed back into its original location during the restoration and structural retrofit.
The winery sits on the far western side of the vineyard nestled against the edge of the Mayacamas mountains. It is gravity flow – from second level down to the first where the barrels are stored. The first harvest here was in 2020. And an adjoining salon with a chic interior design, overseen by Ronda – hosts visitors to the property with seating both inside and outside under several ancient olive trees.
And an upstairs very cozy lounge dedicated to B Wise opened in mid 2021, simply called The Loft. From this space, one has excellent views looking to the east through Yountville and over to the Vaca mountain range.
Sleeping Lady Vineyard
Sleeping Lady Vineyard is located on the valley floor on the west side of Highway 29 a few minutes south of Yountville and is owned in a partnership between the Bettinelli family, long time farmers in the Napa Valley and Brion and Ronda. The vines were originally planted by Larry Bettinelli (Napa Valley Grower of the Year in 2016). The vineyard is named after a feature in the foothills of the Mayacamas mountains to the west of the property that somewhat resembles a sleeping lady (we've been told its easier to see this feature from the air then from the ground).
The entire property is 110 acres with 52 planted to vines; the vineyard is primarily planted to Cabernet Sauvignon (95%) with the remainder to Cabernet Franc. The vines grow in alluvial deposits – with gravel located underneath topsoil. A number of premium boutique producers source grapes from this vineyard.
And unusual for a small producer, BRION employs three very talented winemakers, each of whom focus on specific wines – Massimo Monticelli, Mark Herold and Julien Fayard.
Master Cooper
Instead of selectively purchasing oak from coopers like most wineries, BRION has access to oak wood from suppliers in France (which are then seasoned up to 36 months) and built by Master Cooper Ramiro Herrera – the personal Master Cooper at Caldwell Vineyards in Coombsville. Every year, Brion accompanies Ramiro to France to help pick out the wood for the BRION barrels. The rigors of becoming a Master Cooper in an already very specialized craft are significant, there are less then 40 master coopers on the planet. Ramiro is the only one in the United States.
Ramiro spends two months in France every year and assembles approximately 300 barrels including choosing the wood and selecting for grain and tannin levels in the oak and toast levels inside the barrel. The barrels are then shipped over to Caldwell Vineyards – and several of these barrels are used for the BRION wines. Ramiro creates his own tools for working with the barrels – his office is in a unique location, inside a Quonset hut surrounded by vineyards in the hills above Caldwell's cave. A mini cooperage if you will – a workplace where he can build barrels including toasting and making repairs as needed.
Select BRION Wines
The 2016 BRION Moon Mountain Cabernet Sauvignon offers attractive aromatics – which are less fruit forward and less ripe than their Napa Valley counterparts. Grown on a northwestern facing part of the B Wise Estate in neighboring Sonoma County on red and rocky soils. Features aromas of dried herbs, tobacco leaf, vanilla, Graham cracker and darker spices complemented by notes of plum and blackberry. Somewhat savory in its aromatic profile. Seamless across the palate – this wine drinks the smoothest of their single vineyard bottlings. A supple texture from start with finish, lingering with finely woven well-integrated tannins and hints of mocha.
The BRION 2015 Sleeping Lady Vineyard Cabernet Sauvignon (clones 7, 22, 30 and 191) offers notes of dry dust on the bouquet and cigar smoke along with old cedar box – as the wine breathes the bouquet opens further revealing more fruit including blackberry and aromas of mocha and espresso. Shows more restraint on the bouquet then the 2015 BRION Oakville Cabernet Sauvignon. Offers plenty of depth with layers of flavor. Lingers with a fruit tartness a liveliness if you will – and earthy tannins showing a noticeable grip but are not course in their textural feel. Plenty of life ahead of this beauty.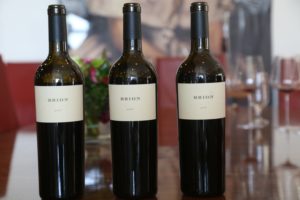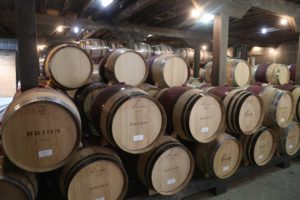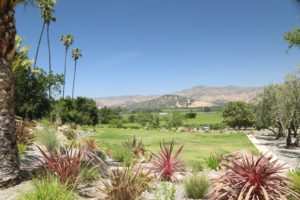 The 2016 BRION Sleeping Lady Vineyard Cabernet Sauvignon (the first vintage fully made by winemaker Julien Fayard) is dark ruby in color; like all of the BRION wines – offers captivating aromatics. The bouquet is elegant with a sweetness of fruit and other aromas including dried rose petal, dried tobacco leaf, black licorice and hints of dark chocolate along with toasted cedar. The density and layers of fruit are especially appealing characteristics of this wine. And similar to the 2015 vintage, this wine shows a noticeable brightness and energy of fruit, especially on the finish.
The 2016 Caldwell Vineyard Cabernet Sauvignon was sourced from one of the highest vineyard blocks at John and Joy Caldwell's vineyard in Coombsville (east of the city of Napa) and from some of the older Cabernet Sauvignon vines on the property (at the time around 25 years old). Aromas of dark plum, dessert spices (clove and vanilla) and toasted cedar. A powerful showing but not out of balance on the palate. Some earth notes towards the finish with tannins that are gravelly with a firm grip – but are not course in their textural feel.
The BRION 2015 Oakville Cabernet Sauvignon immediately offers a sweetness and ripeness of fruit on the bouquet – highly aromatic it shows notes of blackberry, black fig and plum along with hints of tobacco leaf. Intensely flavored but balanced, the texture is an appealing characteristic of this wine. Supple and finely distributed tannins linger smoothly on the finish. Fruit was sourced the Oakville Ranch on the eastern slopes of the Vaca mountains. Only 115 cases produced.
Total production of BRION each year varies slightly but is usually around 1,100 cases all distributed through an allocation list with releases in the spring and fall. For more information or to join their list, please visit: www.brionwines.com
B. Wise Vineyards
During various business trips around the world Brion would often visit wine regions. He spent about 7 years looking for property before purchasing what is now the site of B Wise Vineyards. He knew he did not want to purchase an existing winery and vineyard – rather wanted to begin with raw land. The winery and vineyards are located on hillsides perched above the eastern side of the Sonoma Valley on the Mayacamas mountain range in the Moon Mountain District. The property is 100 acres of which 22 acres are planted to vines including a rare variety in Sonoma County, Tannat (B. Wise produces a 100% varietal wine from their Tannat). When Brion purchased this property, it was a cattle ranch and had never been planted to vines – part of their property borders the iconic Louis M. Martini/Gallo owned Monte Rosso Vineyard. The first vintage of B Wise dates from 2001.
The focus of their production is on Cabernet Sauvignon and Pinot Noir with an excellent selection of other mostly red varietals including several estate grown Syrah bottlings. The majority of their wines are estate grown but they do source from select other vineyards, primarily in Sonoma County.
The 2016 B. Wise Napa Valley Cabernet Sauvignon is a blend of four vineyard sources, Caldwell and Bennet Vineyards in Coombsville, Sleeping Lady in Yountville and from Pritchard Hill. Noticeably dark in the glass, shows darker fruit notes on the bouquet including blackberry and as the wine breathes further, reveals aromas of dark and bittersweet chocolate, espresso and subtle dessert spices. Savory on the palate with flavors of black licorice, blackberry – very well layered. Mouthwatering, excellent acidity with tannins that linger for quite some time – with a noticeable textural density.
One of the highlights of this property is actually underground. Brion hired a cave driller to drill a small cave – around 1,200 square feet. Ultimately Brion decided to take over the drilling operations and by the time he was finished overseeing construction the cave was 22,000 square feet. Ronda has creatively turned the hospitality part of the cave space into a visual feast – an immediate talking point for visitors. Her creativity is impressive – with interior décor that is cozy and comfortable, sprinkled with generous helpings of antiques and eclectic pieces of art.
The Lodge
And a second hospitality space is available, also by reservation, called The Lodge. Ronda also contributed the interior décor to this space – it is located at the top of the B Wise property and features beautiful views overlooking the Sonoma Valley. Tastings are for either Amapola Creek or B. Wise Vineyard wines, but not both. For more information visit: www.bwisevineyards.com
B. Wise Tasting Lounge Kenwood
Located about 15 minutes from the B Wise Winery (and short drives from both Sonoma and Santa Rosa), this stand-alone tasting room (opened in 2012) is on the west side of the often-busy Highway 12 in Kenwood. This location and setup is easy for visitors to pop into without needing an appointment. In addition to the main room, a smaller private room can be reserved for up to 12 people.
A number of parking spaces surround the tasting room. Despite being located right on Highway 12 there are several other tasting rooms within walking distance including VJB Cellars, sometimes offering live music and pizzas (incidentally the landlord for the B. Wise tasting room was our own former landlord) and the Kenwood Village which contains the Kenwood Market and Deli, Palooza Brewery and Gastropub and several wine tasting rooms.
Amapola Creek Vineyards and Winery
In late 2019, Brion and Ronda purchased the neighboring Amapola Creek Vineyards and Winery from long time Sonoma County vintner, Richard Arrowood (who decided to retire and move to Idaho and Montana). Dick began his career at Korbel – for 16 years was winemaker at Chateau St. Jean and in 1985 founded Arrowood Winery. The Amapola Creek property is 140 acres of which 14 are currently planted to vine but up to 10 more may be planted. The vineyards are all certified organic (CCOF). The acquisition of Amapola Creek (including Arrowood's former home on a hill – can be seen from the winery) created one continuous property with the B. Wise property; the entire parcel is about 240 acres. Wines bottled under Amapola Creek continue to be produced at this winery although having B. Wise Winery so close gives their winemaking team more flexibility and the ability to share space as needed.
Arrowood originally purchased this property in 2001 to sell grapes but ultimately built a small winery and began producing the Amapola Creek wines. When he first walked the property, he noticed poppies growing along a sometimes-seasonal creek/drainage. Rather than naming the property poppy creek he chose Amapola, the Spanish word for poppies – also the name of one of his mother's favorite songs from 1941 by Helen O'Connell and Bob Eberly with The Jimmy Dorsey Orchestra.
The 2017 Amapola Creek Bartholomew Park Vineyard Zinfandel (from vines in the southern part of the Sonoma Valley dating back to the 1970s) offers a classic California Zinfandel bouquet – one knows this is Zinfandel as soon as one smells the combination of both spices and fruit. Briary with raspberry, chocolate, white pepper and other berry aromas. It is a fun wine to smell. Offers flavors of both red and darker fruits including red cherries and ripe blackberries. Good acid with some spices on the finish that continue to linger for some time. Drinks well young.
The 2016 Amapola Creek Cabernet Sauvignon, Sonoma Valley is 93% Cabernet Sauvignon and 7% Petit Verdot. The wine is dark purple in the glass; it offers plenty of fruit on the bouquet including ripe blackberry, violets, mocha and chocolate – as the wine breathes the aromas show a bit savory with notes of dried herbs and hints of old cedar. Gentle in its textural feel, balanced in its approach – offers a thread of acidity which runs the breadth of the palate. Shows both red and darker fruits. The earthy tannins are nicely integrated – noticeable and firm but not grippy. There is plenty of life ahead of this wine.
Tastings are by appointment and during normal times are held either outside in the small patio area or inside the tiny colorfully decorated tasting room next to the winery. Some of the wines poured at the tastings are only available direct from the winery. Like with their other properties, Ronda's artistic touch is clearly seen inside this room. She and Brion were married in Africa – she decorated this room with an African theme with both bright African art and several sculptures.
Production is small – at the time of our latest update to this review is around 2,000 cases annually. Dick Arrowood made the wines through the 2019 vintage. For more information, visit: www.amapolacreek.com
Feast it Forward, Napa
The B Wise wines can also be enjoyed at the Feast it Forward tasting room in downtown Napa – located across from Gott's Hamburgers and Oxbow Public Market. This tasting salon offers wines from 16-18 small, primarily Napa Valley based producers. Food and music are also important features of this tasting room.