Looking for our 2019 wrap-up? It is posted here.
During a very bizarre year, the number of fortuitous events in 2020 was remarkable. It all started in the desert in March when I immediately headed out on what would be numerous domestic road trips across the country and also several non Napa related international trips. My travels first took me to one of my favorite places in the state, the great 395 corridor and then down to Death Valley on my way down to Los Angeles, Orange and San Diego Counties where I stayed in several resorts connected to Trinitas Cellars – (I ended up being one of 5 people one night at the Estancia La Jolla for about $90/night/room – talk about having full run of a fancy space and the use of a totally private gorgeous pool!).
But I easily get sidetracked – back to the story at hand – I stopped in the ghost town of Ballarat. I had already been in Ballarat, 90 minutes outside of Melbourne in January as a side trip from my Napa Valley in Australia and other parts of Asia this year so maybe a precursor to this strange year actually started for me there, I'm not really sure but it seems a bit coincidental. In any case I pulled into Ballarat in the great Panamint Valley. A bearded dude was hanging out on the wooden porch of one of the old buildings. From afar I thought he was a grizzled old miner. I got the miner part right but not his age.
I walked up and introduced myself and I soon found out he lives in the Napa Valley. His friend Travis (who I had met one time at Miner Family where he used to work) was also with him. The bearded dude was Grant Gelow, newspaper delivery chap running the city of Napa route from like midnight until 3am every day. His family has been in the newspaper delivery business in the Napa Valley for decades – their last name still is attached to a building their family used to own on Soscol – just south of First Street.
I mean this is in the middle of nowhere, a ghost town and who do I randomly run into – two dudes from the Napa Valley, one of whom I had already met.
Grant owns a mining claim to a mine in the Panamint Valley. I also owned a mining claim for about 10 years. Took out over a pound of gold there with my father. Grant is way into the history of the Napa Valley along with mining history. We connected over that big time. We lost track until much later this year when a friend and I were in the area and I mentioned to Grant that I was going to be visiting Ballarat again. Just so happened he was down there the same weekend we were.
—
In 2020, only 31 new reviews were published on this site – about the same as last year. Its been abnormally challenging to connect with producers we have not yet met with – for obvious reasons. Hopefully next year will be better in this regards. We maintain a list of about 100 priority wineries/producers we have not yet met with – out of about around 200 we still have not reviewed. However we spent *significant time* on various updating, including purchasing wines (adding tasting notes to existing reviews), purchasing a wide variety of historical objects, revisiting wineries, traveling outside of the valley visiting related spaces – a guestimation is around 450 of our 1,050+ reviews have been significantly updated this year with loads of other minor updates.
We visited about 80 such places and spaces connected to wineries outside of the Napa Valley this year) down from our normal ~100 each of the past few years (mostly because of less international travel). Here are about 45 of them:
Bacigalupi Vineyards – Chateau Montelena
Bern's Steakhouse – Tampa, 1973 Inglenook Charbono
Betty Olds Path, Berkeley – Sky Vineyards
Burrito Brothers, Washington DC – Yount Ridge Vineyard
Busch Markets – Ann Arbor – Trinitas Cellars
Catholic University of America Busch School of Business, DC – Trinitas Cellars
Chandon, Yarra Valley Australia – Domain Chandon
Coffeyville, Kansas – Silver Oak
Croix Estate, Fulton – Venge Vineyards
Deaver Vineyards – Sutter Home – oldest commercially producing vineyard in state of CA – Sutter Home
Del Rio Wines & Spirits, Franklin TN Backroom Wines
Diamond Tail Ranch, Wyoming – Silver Oak
Dorothy W. Erskine Park, San Francisco – School House
Estancia La Jolla – Trinitas Cellars
Florence SC – Whetstone Cellars
Gas Light Building, San Francisco – Merryvale
Giorgios & Frankie Johnny Luigi – (4 restaurants + NY Style Sausage San Jose area) Essere Franco Wines
Hall Arts Hotels Dallas – Hall Winery
Hertelendy birthplace block, Oakland CA – Hertelendy Wines
Hollow Horn Farm, Colorado – Llamas Family Wines
Hornitos, CA – Migliavacca Wine Co
Jan & Maria Schrem – Mission Bay, San Francisco
Jerry Draper Interview San Anselmo – Spring Mountain Vineyard
Lewelling Heritage, Iowa
Longfellow, Maryland – Longfellow Wines
Louis Roederer properties, Anderson Valley + Sebastopol
Notre Dame, Indiana – Duncan Heritage, Silver Oak
Numerous places in Michigan – Celani Family Winery
Paséa Hotel & Spa, Huntington Beach – Trinitas Cellars
Redwood Riverwalk Hotel, Fortuna – Gentleman Farmer Wines
Saddleback OC 21 mile bike ride to summit – Saddleback Cellars
San Lorenzo Pioneer Cemetery – Lewelling, Freemark Abbey
Second Street Restaurants (2) Virginia – Aratas Winery
St. John Cemetery San Mateo – Spring Mountain Vineyard
Sumter, SC – Rivers Marie
Sunridge Nursery, Bakersfield
The Bruery – Washington DC – Erosion Wine Co
The Bruery (2) Orange County – Erosion Wine Co
To-Kalon Farm – Wellington FL – The Vineyard House
Town Hall, Jacksonville FL – Helena View Johnston
Treasury Headquarters, Melbourne OZ
Twomey, Anderson Valley Mendocino County
Vietnam including the huge castle & Sealinks Resort – RD Winery
Willamette Valley – numerous wineries connected to NV including newest Twomey
Wilson, Arkansas – Heitz Cellar
We met some very inspirational people this year. And that has been one of the years' most positive contributions.
Sitting down with Bonnie Meyer for several hours was absolutely one of the highlights of this year. We have been slowly interviewing key folks at Silver Oak over the past few years and it was truly a pleasure and honor to hear her perspective and insights into the founding of this winery. Incidentally our review of Silver Oak is the first on the site to crack the 10,000 word mark in 2020 and is now much longer then that.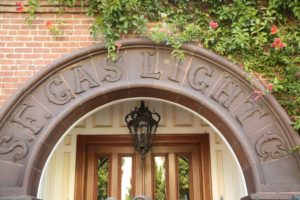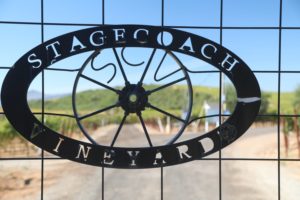 One day in August we had two appointments scheduled with vintners we had not yet met with. Our first was with Jonah and Sarah, proprietors of Pilcrow Wine. We met at one of the most historic vineyard sites in the Napa Valley, Ghostblock near where George Yount lived and planted the first ever vineyard in the Napa Valley during the winter of 1838/1839. Almost immediately, before we even got started, Jonah asked me: "have you interviewed Migliavacca Wine yet?" Imagine my surprise when out of something like 1,000+ commercially active Napa Valley wineries and producers he mentioned this producer – and as it so happened, I was scheduled to meet Katie Migliavacca and her winemaker Vincent Traverso immediately following my visit with Jonah and Sarah. My visit with Katie & Vincent turned into a multi-hour visit – connecting over wine, the Napa Valley of course and travel.
Reconnecting with one of the most under the radar yet iconic winery properties in all of the valley has turned into an obsession and pursuit of their absolutely remarkable history which has led to some new historical discoveries (and even physical ones!) Spring Mountain Vineyard. Following this property also led me to the awesome Keith Baker, their director as well as 97 year old Jerry Draper (whose family owned the gorgeous La Perla estate on Spring Mountain for decades).
Spending 4 hours with Scott Palazzo at his house in Laguna Beach – tasting through his lineup and listening to his fascinating stories.
Reconnecting with Charlie Johnston of Helena View Johnston Winery in Calistoga – after about 12 years since I first met him.
Being introduced to MW Dr. Liz Thach – led to spending time with her at several tastings – including what might have been the largest by numbers of 100% varietal Marcelan wines ever held in California (a tasting at an old cabin next to the Russian River this summer). Not a variety one often hears about, it was a cross made in the 1960s between Cabernet Sauvignon and Grenache. It was cool to discover some commonality / typicity between the wines from far flung places as France, USA and South America. A friend and I are planting about 500 vines on his property in Calistoga in Spring 2021. However, do not expect this variety to take over the valley.
A very short list of some of the best Cabernet Sauvignon I tried this year were the following:
2016 PROMISE Cabernet Sauvignon
2017 Pilcrow Cabernet Sauvignon Ghost Block Vineyard
2006 Spring Mountain Vineyard Cabernet Sauvignon
2016 Eisele Vineyard Cabernet Sauvignon
2014 Llamas Family Reserva Cabernet Sauvignon
2018 Riverain Tench Vineyard Cabernet Sauvignon
Deathsg
To the vintners or those associated with the Napa Valley wine industry that we lost this year: Alan Steen, Dolores Cakebread, George Rubbissow, Mike Doilney, Paige Dearden, Robert John Nowinski, Susanne Salvestrin, Ken Vigoda, Rosemary Long and Tom Seaver among others.
Disappointments & Regrets:
– Fires destroyed some of our lovely valley and its properties (see our other post here for details)
– Tourism way down
– Not able to personally revisit and or bring clients to the following wineries: MS Torun and Carneros Della Notte
– Did not get a chance to meet Seth Cripe of LOLA Wines
– Was going to try to meet up with Warren Winarski but this just didn't seem like a good year to pursue that
– Braked hard for last minute turning car into veggie stand, south Silverado Trail, camera flew into dashboard, destroyed
– A Riedel tasting canceled in early March
– Taste of Oakville cancelled… twice
—
There are always highlights every year. One for 2021 will absolutely be visiting Fisher Vineyards now that they have a physical winery in Calistoga.
Adios amigos for now from somewhere in Mexico – we will see you again and pick up this project like always in late winter/early Spring.