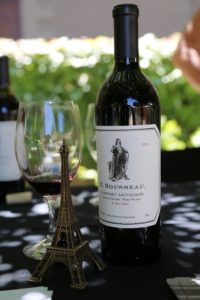 Y Rousseau Wines are owned by the husband and wife team of Yannick and Susan Rousseau. Yannick was born in the Gascony region of South West France (borders Spain) in a small town about 90 minutes from Bordeaux and about two hours from Saint-Emilion and Pomerol. This part of France contains some of the country's most well known wine regions. As in a number of Western European countries, when you grow up in a wine region, wine is well integrated into one's lifestyle. Yannick enjoyed his first wine early, he remembers at the age of 5, trying his grandfather's home made wine.
Yannick became interested in how wine was made in his late teens. In 1998, he earned a Master's degree in Enology and Viticulture from the University of Paul Sabatier in Toulouse and worked for several years in the local wine industry. He then became interested in adding some International wine work to his resume.
He immigrated to the United States in 1999 as a direct result of a meeting that was setup in Paris between he and Dr. Su Hua Newton, proprietor of Napa's Newton Vineyards. She interviewed him for a job at Newton which was to be a fairly short term position but ultimately after the meeting, was offered a much longer contract.
After working at Newton Vineyard he spent 6 years years on Mt. Veeder with Chateau Potelle. When Chateau Potelle sold he decided to create his own label and Y Rousseau Wines was born. The focus of Y Rousseau's production in Napa is on Mt. Veeder wines. Currently Y Rousseau Wines produces two Napa wines – both from Mt. Veeder – a Cabernet Sauvignon and a Chardonnay as well as several wines from Sonoma County including a rare Colombard.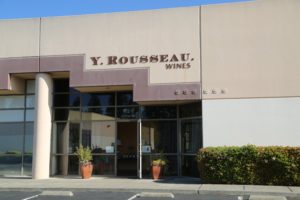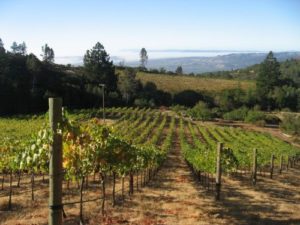 Colombard is an interesting variety with origins in South West France (Gascony region) where Yannick was raised. There are currently only two Colombard vineyards in the Russian River in neighboring Sonoma County – when Yannick found the vineyard he currently sources from – it was from a grower that was having a hard time selling all his fruit. Yannick tasted some of the fruit and wine that was strictly being used to blend into another wine for the purpose of adding natural acidity. He immediately realized the potential that this wine would have with the proper winemaking style.
Colombard is one of the most planted white wine varieties in the state of California – with large productions coming from the Central Valley where production is very high and is predominantly used in blending and jug wine. It is also often made slightly sweet. As a result its reputation has been somewhat tarnished in the "circles of fine wine".
However, Y Rousseau's Colombard is not sweet and it is hand crafted and produced in small quantities. Many wine varieties originating in France of course do not have the name "French" associated with them. For some reason "French" became part of the Colombard name in the USA in the 1970's – and is more often associated with the cheaper wines made from this variety. Yannick decided to simply call his wine Colombard which isn't as well known as "French Colombard" but perhaps helps to differentiate his wine from from a quality standpoint.
2008 was their first vintage – as a Napa producer, it took some guts to release a Colombard as your first ever wine! This, however was a variety Yannick was familiar with as it is commonly produced in Gascony; he was also familiar with it from a winemaking perspective as he first made wine from this variety a decade prior.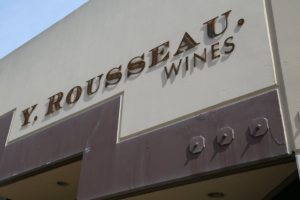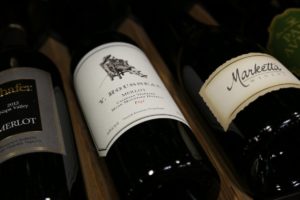 The Colombard in this particular Russian River vineyard is very late ripening (for a white variety). In recent years Yannick has picked it in mid to later October – which is unusual because by this time nearly all other white wines from Napa and Sonoma are typically already harvested and fermented. For the last several years, he has picked his Cabernet Sauvignon at nearly the same time as the Colombard.
The 2011 vintage was only 500 cases; initially it shows some graphite on the bouquet along with aromas of citrus blossom. This wine has a nice complexity of aromas – some tropical notes are present including passion fruit. As the wine opens in the glass the bouquet becomes very elegant and floral in nature with pleasing aromas of Jasmine. The mouth watering natural tart acidity is clearly present on the palate – the crisp finish shows lingering notes of lemon.
Influenced by fermenting with indigenous yeast through his work at Chateau Potelle – Yannick ferments his Chardonnay with yeast already present on the grape skins; this wine sees no malolactic fermentation. The 2009 "Milady" vintage is from a block that tops out at 1900 feet. This wine is golden in the glass with a bouquet of beautiful and layered aromas of baking spices, crème brule, browned sugar, hints of vanilla and honeydew melon. The palate is perfectly balanced with good integration of flavor. The mouth feel is rounded and smooth yet a decent acidity is clearly present.
Yannick wants wines that will age but also be approachable in their "formative" years. He harvests based on taste and flavor and finds a balance between ripeness and acidity with hang time in the vineyard. He wants wines with good acidity – wines that will pair well with food.
The 2007 Mt. Veeder Cabernet Sauvignon (Le Roi Soleil) is blended with 3% Merlot. Yannick is a managing partner in a small production French cooperage and uses barrels from his cooper to age this wine. The fruit is sourced from the same Mt Veeder vineyard as the Chardonnay. This is a dark wine in the glass with a ripe aromatic bouquet showing cassis, cherry liqueur and blackberry. While the bouquet showcases the fruit – it is not too ripe, rather it is more elegant in nature. With "mountain cab" the tannins start early – they are dry and dusty from mid palate to the finish and linger for some time.
Their logo is a "plume" and is a tribute to D'Artagnan, a man born in Gascony in 1611 who became known as an ambassador of sorts for the Gascony lifestyle. A fictionalized account of his life was later presented in the book and subsequent multiple French and American movies, "The Three Musketeers". This plume is their representation of a feather that D'Artagan might have worn in his cap.
Y Rousseau also produces a Tannat (another variety historically grown in South West France and often associated with wines from Uruguay) from neighboring Sonoma County and Lake County further to the north.
One can often find their wines locally at Backroom Wines in the city of Napa and sometimes at the St. Helena Wine Center in downtown St. Helena. Y Rousseau offers tastings by appointment at their winery in a business park in Napa. For more information or to join one of several wine club options, visit: www.yrousseauwines.com