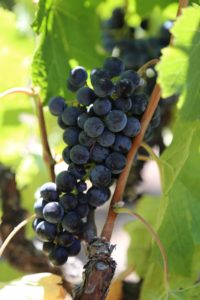 Wolf Family Vineyards was established in 1997 by Jane and Doug Wolf, and winemaker Emeritus Karen Karen Culler made wine for many of their vintages. Their original property was located on Inglewood Ave in St. Helena – they sold this estate in 2013. Today they own nearly 7 acres of vines, still in St. Helena – all managed by well regarded long time Napa vineyard manager, Jim Barbour.
After purchasing their original vineyards, the Wolfs with Karen Culler's insights replanted the entire vineyard with Cabernet Sauvignon and smaller percentages of other varietals. The only varietal that was not removed was the Cabernet Franc; it was originally planted in the 1970's and these vines are still producing fruit today. In fact their first vintage in 1997 was from their Cabernet Franc vineyard. They also have a separate Sauvignon Blanc vineyard on site as well as small amounts of other Bordeaux varietals.
As of our latest update, they focus on three wines, a Sauvignon Blanc, Cabernet Sauvignon and a predominately Cabernet Franc. Wolf also runs a second label called Phaedrus, or in Greek meaning Wolf. We tried their 2006 Sauvignon Blanc which like all their wines, is produced in limited quantities. Compared to Cabernet Sauvignon, there certainly is not a lot of Sauvignon Blanc grown in the St. Helena appellation and their vineyard showcases this varietal well. The focus on the winemaking side of things is to present the varietal characteristics rather than over stylize the wine. Case in point is the minimal use of oak, as the the fermentation is mostly conducted within small stainless steel barrels and then left to age on the lees.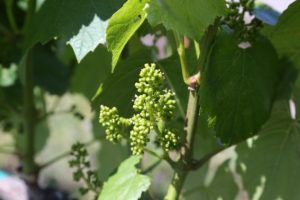 This wine is a blend of two Sauvignon Blanc clones, the Musque clone and the Sauvignon Blanc clone 1. It has a luscious round mouth feel with lots of fruit up front and more of a herbal minty flavor on the mid palate. Great natural acidity and a clean crisp finish make this wine perfect for pairing with a meal. It is always a delight to find a nice Cabernet Franc and Wolf's 2006 vintage does not disappoint. A small percentage of Cabernet Sauvignon is blended to provide additional depth and structure on the finish. Their Cabernet Franc vines are vigorous yet older, which as a result produces berries that are quite small resulting in very concentrated flavors. This is a smooth elegant wine with soft delicate tannins that anchor the long finish.
Also be sure to try their 100% varietal Cabernet Sauvignon – in our opinion, this wine has good aging potential. You can find their wines in local wine shops and they are distributed in select markets in NY, Chicago and California. Their total typical annual production runs between 1000 and 1500 cases. When you had olive trees growing on you property you might as well harvest the olives! Wolf Family also produces a very small quantity of olive oil each year. Visit: www.wolffamilyvineyards.com
Note: this review has been identified as needing a major update.