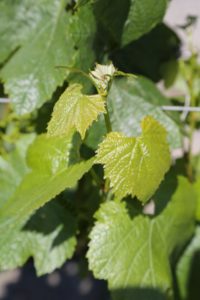 Waterstone Winery closed their tasting room in downtown Napa next to the Oxbox Market in late 2014 (which is the location we originally met them at). That tasting room was originally a joint venture with Mahoney Vineyards.
Waterstone Winery was founded in 2000 by two partners who have a long history in the Napa area wine business; one is a winemaker and the other worked at a Sonoma County winery for many years and now works with well-known industry organizations. Their premise for starting this winery was to produce luxury wines available at affordable pricing. They have certainly done this as other than their Cabernet Sauvignons their wines are in the high teen to mid 20's price range.
We tried their 2005 Merlot which is very reasonably priced. It is a juicy wine with lots of fruit flavors including plum and cherry and you can pick up just a hint of vanilla from the oak aging. It is an elegant Merlot.
We also tried their Napa Valley Reserve Cabernet Sauvignon which is priced head and shoulders above the rest of their wines, but for a good reason. The fruit for this wine is high end fruit from undisclosed locations in the heart of Napa's Cab country, the Oakville and Rutherford Appellations. It sees entirely 100% new French Oak and undergoes extended Maceration before the oak aging. There is a lot going on with this wine with complexity of aromas and flavors – the nose has some cedar and the palate has notes of chocolate and tobacco. This is a wine with a long finish.
Lastly, we tried their 2005 Syrah; this wine has a huge nose with lots of white pepper flavors on the mid palate. Visit: www.waterstonewines.com
NOTE: this review has been identified as needing a ****major**** update. Of the 950 Napa wineries, producers and tasting rooms we have personally visited with and written about to date, this review is the shortest and least informative.