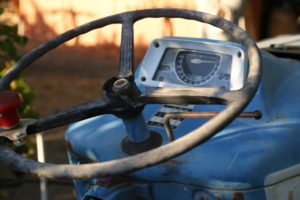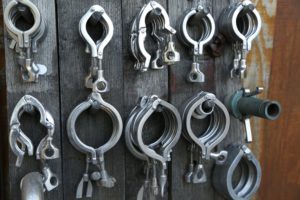 Tedeschi Family Winery was founded with their first vintage in 2003 sourced from the family's 1.5-acre dry farmed vineyard just north of downtown Calistoga. This vineyard is planted entirely to Cabernet Sauvignon and their very limited production estate wine is 100% varietal.
The Tedeschi's are originally from Italy where they lived in a region close to the Leaning Tower of Pisa. They immigrated to California (via Rhode Island) in 1919 and have been in the Napa Valley for decades spanning multiple generations. Over the years the family has been involved in several businesses including creating the lettering on Wells Fargo stagecoaches and owning and operating what used to be the 20-acre Calistoga Pisa Farm resort in town.
This original resort was operated by three Tedeschi brothers and included three meals a day; accommodations ranged from an old hotel room, a sleeping porch or merely sleeping in a tent with a maximum of 55 guests. Their long time chef was also from Pisa, Italy. The Tedeschi's maintained a thriving garden and a popular bacci ball court.
The family (Eugene Tedeschi) purchased their current Calistoga property in 1951.
Emil Tedeschi, the founder of Tedeschi Winery and son of Eugene is a Calistoga native – he was born in the old Calistoga Hospital – what is now a luxurious Bed and Breakfast, The Francis House. Emil re-planted his current Calistoga vineyard in 1974 and then moved to Hawaii and co-founded Hawaii's most famous winery originally called Tedeschi Vineyards at Ulupalakua Ranch (now known as Maui Wine). In 1991 he moved back to the Napa area and took jobs at well-known wineries including Grgich Hills, Cain Cellars, Inglenook, Robert Mondavi Winery and at the old St. Helena Cooperative Winery (now Hall Winery).
Their wines are often Bordeaux in style in that the grapes are picked at lower brix and the alcohol is lower; refreshingly these are not the huge fruit driven Cabernet Sauvignon wines commonly found in the Napa Valley. Their older Cabernet Sauvignon wines especially, show best when paired with food.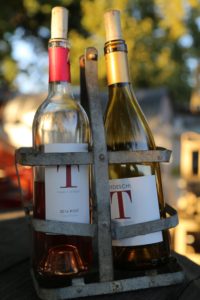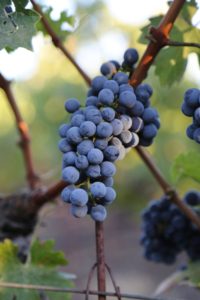 The early Tedeschi Cabernet Sauvignon wines often saw 36 months in oak which was longer than many wineries, but the wines were not oak driven by any means. The reason for this is their barrel program incorporates mostly neutral French oak and some American oak. In this regards, the focus of the wine making is to show the pure expression of the actual vineyard. In addition these wines are not fined before bottling. The winery is the oldest active bonded winery within the city of Calistoga.
The 2003 and 2004 vintages are both made in a similar style with similar palate structure. They are very food friendly wines and are the first two vintages made. Both vintages have subtle noses with hints of plums and blackberries on the palate. These wines have finishes that are smooth and very long.
The 2004 Tedeschi Vineyards Cabernet Sauvignon is ruby color in the glass. The bouquet is elegant and shows more red fruit aromas than dark fruit including raspberry and red currant. The aromas also hint of rose petal and graphite. The entry is lean with a medium to full bodied palate. This is a balanced wine throughout with a nice touch of tartness – including plum and cranberry. Slightly spicy notes of oak as well as a smokiness show towards the finish. Dusty tannins complete this clean and pleasing finish. The Tedeschi Vineyard has great natural acidity which helps make this an excellent food wine. Today, it is somewhat rare to have a Napa Cabernet Sauvignon under 14% alcohol and this wine is at 13.5%
This is a boutique winery; their total production hovers around 2000 cases each year (although there are plans to grow the production). As production has increased they have entered their wines into various competitions – taking several Best of Class and Best of Show medals.
At the time of our most recent update, they do not currently distribute outside of Northern California however they will ship to a variety of states. You can often find their wine locally at Cal Mart in Calistoga.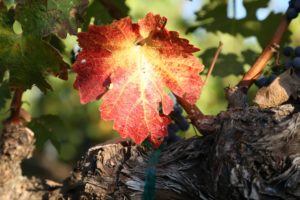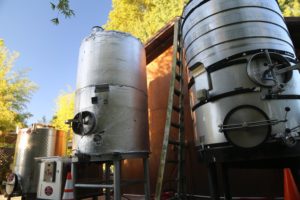 A visit is often a very unique opportunity to taste with one of the Tedeschi family (although note they do have several employees also conducting tastings and tours). A stop for a tasting is like going back in time in Napa – "old Napa" if you will. The winery is located in a residential neighborhood; enter on a gravel driveway through rows of grapes. Weather permitting, your tasting will be outside either on the table next to the winery building or on picnic tables (they built themselves) next to the vineyard.
Short educational tours are often given while you stand among the vines. If you visit after verasion but before harvest (the turning of color in the grapes from green to red) you may learn how to use a refractometer to measure the sugar level of the grapes.
This is truly a family affair – Emil's son Mario is the wine maker and his other son Emilio is the General Manager. Aunt Fran often makes appearances at the winery. Calistoga and vicinity is certainly one of the most bike friendly regions in the Napa Valley and Tedeschi welcomes bike visitors (by appointment).
Tedeschi also offers several other artisan products. Raffine, a fine artisan chocolate manufacturer based in the San Francsico Bay Area uses some of Tedeschi's Cabernet Sauvignon for one of their chocolates.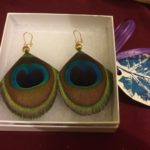 And Emil's daughter Elaine makes custom jewelry (Earings by Elaine) – with some fine pieces crafted from the shedding feathers of their peacock Eddy (who used to live on site but tragically passed away in 2017 after he went blind in one eye). And from a family recipe dating to 1938, the Tedeschi's offer a limited production barrel-aged unfiltered red wine vinegar named Elaine Maria.
And the author of this website for a time partnered with Tedeschi to produce extremely limited production artisan local honey from beehives they maintain in an organic vineyard located just north of the Tedeschi property. Unfortunately all their bee hives quickly burned at the start of the Tubbs Fire during the evening of October 8, 2017. If they can move beyond the mental anguish of losing the hives, they will eventually reintroduce bee hives to the property.
Coming to the valley? Strongly consider staying in Calistoga (for a number of reasons – it is quieter in this part of the valley and there is usually less traffic then further south on busy Highway 29. In addition, when you return from a day of wine tasting – especially on the weekends if you are in the south part of the valley, you will be driving north – a direction that typically sees less traffic compared to southbound. The Tedeschi Family maintains a suite in the Mount View Hotel, in downtown Calistoga – mere minutes from the winery. This suite is spacious and features 2 queen bedrooms.
And for Tesla drivers, Tedeschi Family installed a Tesla charging station in late 2017 next to their tiny gravel parking lot.
For more information about Tedeschi Family Winery, to schedule a visit or to join one of their four customized wine clubs, visit: www.tedeschifamilywinery.com
Lunch + Wine

Tedeschi from Above

Wild & Fun Parties

Additional Photos

Maui Wine (formerly Tedeschi Vineyards)

Tedeschi introduction video

Harvest at Tedeschi: