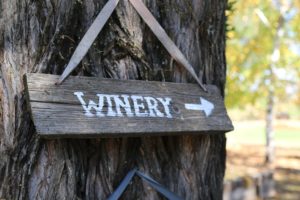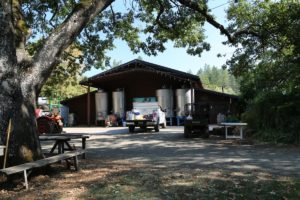 Summit Lake Vineyards was founded by Bob and Sue Brakesman in 1971. They produced their first commercial vintage in 1978 – a Zinfandel and it won a double gold medal at the California State Fair. This is the kind of recognition that new wineries dream of. The winery is truly a family affair – Bob manages the vineyards with the help of his sons – and was the winemaker for three+ decades. Today his son Brian is the winemaker and daughter Heather hosts visits to the property and is also in charge of sales.
Howell Mountain was Napa's first sub appellation – gaining it's status in 1983 (same year as Carneros). Along with Bill Smith, Randy Dunn, Mike Beatty and Bob Lamborn, Bob was one of the founding vintners who laid the groundwork to creating the Howell Mountain AVA.
Summit Lake focuses on producing hand crafted small production Estate grown red wines including Zinfandel (for a small handcrafted wine – these are some of the most affordable to quality ratio Zinfandels in the Napa area). They also have just a third of an acre planted to Petite Syrah and produce about 100 cases – the best way to acquire this wine is to call the winery direct. 2006 was the first vintage of this varietal.
They also make a delicious mouth watering Cabernet Sauvignon (only sold at the winery) and a wonderful Zinfandel Port called their Pirates Reserve (this is one of our go to 'boat' wines when we are sailing). This particular wine is not made every year; it is made from a vineyard that is dry farmed and dates back to 1917. As only a few barrels are produced it is in high demand. Not every Napa winery makes Zinfandel Port of course but in our opinion this is one of the top tier Napa Zinfandel ports we have tried out of more than 900 commercial Napa wine producers that we have visited and tasted with.
Rosé enthusiasts take note, the Blythe Susan Rosé is worth seeking out. A blend of both Cabernet Sauvignon and Zinfandel, it over delivers for the price. Rich in aromas and flavor – with a sweetness of fruit, this wine also has good texture on the palate (rounded and somewhat creamy mouth feel).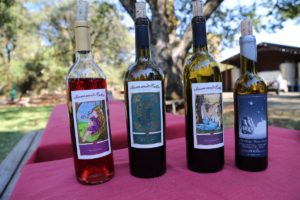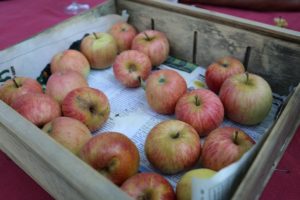 Summit Lake is located high on a ridge of Howell Mountain above the small town of Angwin in the northern part of Napa Valley. Despite the name of the winery, there is no lake on the property – and there are no lakes immediately on Summit Lake Drive (although there are views of lakes from this road).
The vineyards are above 2,000 feet above sea level making them and some of their neighbors among the higher vineyards in Napa County. Snow falls on the property during some winters. The vineyards surrounding the ranch style property are primarily planted to Cabernet Sauvignon and Zinfandel.
This is an excellent winery to visit if you want to escape the hustle and bustle of the Napa Valley floor. There are a number of wineries along this road, none of them have signs. Allow at least 20 minutes to drive here from the Silverado Trail in the valley as most of the roads are narrow and windy. Compared to the 'wine strip' on Highway 29 south of St. Helena; here there are no crowds, wineries are all unmarked and visits are by appointment only.
A tasting is very personal and relaxed; it is at their home (built in 1893) or weather permitting is outside around a picnic table under a large oak tree. Spring or summer are great times to visit, everything is green with lots of flowers. This is a very personal tasting experience and is always with one of the owners or their family. The small winery is adjacent to their house and is one of the smaller wineries we've visited in the Napa area.
They even have their own bottling line which is is somewhat unusual for a winery of this size but gives them the flexibility to bottle when they want. If you enjoy wine bike tours you can even make the rigorous ride up here from the valley floor as they are one of the bike stops for Trek Travel. Visit: www.summitlakevineyards.com
NOTE: this review has been identified as needing a major update.