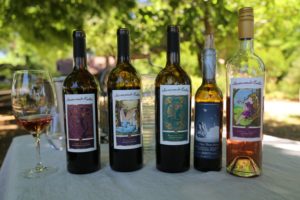 Summit Lake Vineyards was founded by Bob and Sue Brakesman. Bob attended UC Berkely to study mechanical engineering and later earned his degree from San Jose State University. Bob purchased their property on Howell Mountain in 1971 (there were some old pre-prohibition vines growing on site at that time, but the property was really over run and even the old house built in 1893 was in a state of disrepair. The Brakesman's spent the next several years cleaning up the property, clearing and planting vineyards.
During the early years on Howell Mountain, Bob made home wine (his first noncommercial vintage was 1973) and later worked at Freemark Abbey to gain winemaking and cellar experience. He produced his first commercial vintage in 1978, a Zinfandel that won a double gold medal at the California State Fair. This kind of recognition was certainly extremely helpful to a new winery. And with increasing production, the family built a physical winery (completed in 1985).
The winery is truly a family affair; Bob manages the vineyards with the help of his sons and was the winemaker for three+ decades. His wife Sue (since passed) used to help with all the other details of running a small winery. Today Bob's son Brian is the winemaker and daughter Heather hosts visits to the property and is also in charge of sales & marketing. Brian has a degree in Agricultural Engineering from California Polytechnic State University in San Luis Obispo. Over the years he has worked at a number of wineries including with vintner John Gibson (who runs his own label, Salexis), as assistant winemaker at Paraduxx Winery and also four years as head winemaker at Ledson Winery in neighboring Sonoma County. He officially took over the Summit Lake wine making duties from Bob in 2017. Don't mention any word of retirement to Bob since he stepped back from the primary wine making – he stays extremely busy overseeing their vineyards and is often spotted on his tractor.
And in addition to crafting the Summit Lake wines here, wines from several other small producers are made here some of whom purchase fruit from the property for their own wines.
Howell Mountain was Napa's first sub appellation, created in 1983, three years after Napa Valley gained its appellation status) – this was the same year as Carneros. Along with Bill Smith, Randy Dunn, Mike Beatty and Bob Lamborn, Bob was one of the founding vintners who laid the groundwork in creating the Howell Mountain AVA.
Select Wines
Summit Lake focuses on producing hand crafted small production estate grown red wines including Zinfandel. For a small, handcrafted wine, these are some of the most affordable to quality ratio Zinfandels in Napa Valley. Merely a third of an acre is planted to Petite Syrah which produces about 100 cases annually – the best way to acquire this wine is to call the winery direct. 2006 was the first vintage of this variety.
Rosé enthusiasts take note, the Blythe Susan Rosé is well worth seeking out – Summit Lake Vineyards was producing this wine before it became trendy (their first vintage was from 2006). A blend of both Cabernet Sauvignon and Zinfandel, it over delivers for the price. The 2018 Summit Lake Vineyards Blythe Susan Rosé is salmon color with bright fresh sweet fruit aromatics including strawberry, cranberry and a watermelon jolly rancher nuance. Also, slightly floral. Lovely rounded and supple texture across the palate (slightly creamy) but with good acidity. Plenty of depth of flavor.
The 2014 Summit Lake Vineyards Zinfandel. Dark ruby in color in the glass. Bursting with opulent fruit aromas in the bouquet, offers notes of wild blackberry, black licorice, cassis, old cedar box and baking spices along with hints of mocha. Immediately upon opening shows a note of saddle leather. But mostly the aromas are about the fruit; there is nothing shy about the bouquet – it quickly invites one to try the wine. On the palate offers flavors of berry fruits including blackberry, raspberry and blueberry. Dusty somewhat dry tannins linger along with plenty of fruit – complemented by a slightly spicy toasted oak influenced finish. To borrow a term from the world of music, this wine has a nice cadence across the palate. Well balanced. 630 cases produced.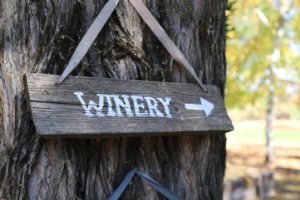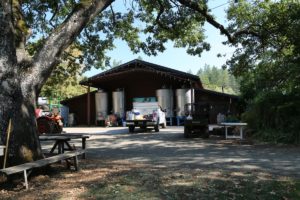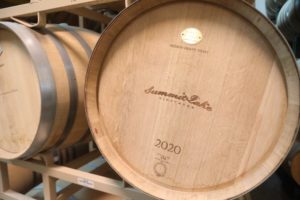 The 2016 Summit Lake Vineyards Zinfandel smells and tastes like the variety! As the bouquet opens, shows notes of bright ripe raspberry, red licorice, some earth notes, and darker spices including white pepper. Also, some mocha deeper into the aromatics. Over 15% alcohol but one doesn't notice this – it is balanced with flavors of blackberry and some earth minerality notes. The tannins are earthy, dusty and slightly dry with a somewhat savory finish including hints of old cedar box. This wine certainly shares some similarities to previous vintages we have enjoyed.
The 2017 Summit Lake Vineyards Red Wine is a blend of 50% Zinfandel, 40% Petite Sirah, 5% Cabernet Sauvignon and 5% Petit Verdot. This wine is dedicated to Bob's grandsons, Benjamin and Shane Brakesman. Shows an intense color; it is dark ruby in the glass. Offers an aromatic ripeness of fruit, but no over ripeness and includes aromas of blackberry pie just out of the oven, ripe plum and cassis along with complementary notes of chocolate, espresso, and darker baking spices. This wine is juicy, energetic and very youthful across the palate (we tasted 4 years post vintage date). The finish is savory, including flavors of cracked peppercorn and dusty chewy tannins featuring a sizable and extremely long-lasting grip. This is a powerful masculine Howell Mountain red wine with plenty of depth and character.
The 2017 Summit Lake Vineyards Emily Kestral Cabernet Sauvignon offers a briary-like bouquet with aromas of red cherry, berries, hints of cedar and as it opens, shows notes of mocha, chocolate and espresso. Lingers with gravelly and slightly dusty tannins and a brightness of fruit. Great acidity with more red fruits showing on the palate than darker fruits. Give this wine especially time to breathe – the fruit continues to evolve nicely.
In 2022 they finally pulled out the last block of old Cabernet Sauvignon that Bob and Sue planted in 1973. These were the first grapes the Brakesman's planted on the property.
The original intent with their planting of Petite Sirah was to just it as a blending variety in some of their other wines. However, during blending trials, they soon realized that this variety showed best on its own (but each year, it is blended with a small amount of Zinfandel).
The 2018 Summit Lake Vineyards Sophia Lynn Petite Sirah, like the previous vintages we have tried is dark ruby in the glass and almost opaque; the aromas are a nice union of both fruit and barrel influenced dessert spices. Offers notes of mocha, Graham cracker, cardamom, clove and dark cherry and baked blackberry. This wine smells like walking into a kitchen post-holiday meal with a variety of desserts cooking in the oven. The palate offers layers of flavor including dark plum and blackberry with a dark lingering savory and mouthwatering finish. The tannins are dark with a gravelly texture and still tightly woven at the time of our tasting (tasted four years post vintage date).
The 2017 Summit Lake Vineyards Sophia Lynn Petite Sirah is dark ruby in the glass; shows a diversity of aromatics including Santa Rosa Plum, rhubarb, rose stems, hints of wintergreen and some notes of pepper. As the wine evolves in the glass opens to some dessert spices including cardamom and clove. Juicy and mouthwatering across the palate with a pleasing grip of tannins (not course nor angular in their textural feel). Shows plenty of fruit, is very balanced and has nice character on both the bouquet and palate. Nicely done.
The 2015 Summit Lake Vineyards Sophia Lynn Petite Sirah is very dark red and purple; the bouquet is highly inviting. It smells like a bowl of fresh ripe summer blackberries just harvested from a dusty thicket of wild blackberry bushes. Shows a pretty fruit sweetness in the aromatics including a hint of blackberry jam. And desert – with aromas of milk chocolate and other desert spices. Great texture – perhaps not quite as robust as one would expect both from this variety and its mountain location. Nonetheless a firm grip of tannins with a dusty note lingers for quite some time. Only 50 cases produced.
Summit Lake also produces a delicious mouthwatering Cabernet Sauvignon (only sold at the winery) and a wonderful Zinfandel Port-style wine called Pirates Reserve – whose name came from a misunderstanding – it was originally supposed to be called Private Reserve (this is one of our go to 'boat' wines when we are sailing). This particular wine is not made every year; it is made from a vineyard that is dry farmed and was originally planted in 1917 (those original vines are long gone). As only a few barrels are produced very sporadically, it is in high demand. Not every Napa winery makes a Zinfandel Port-style wine but in our opinion, this is one of the top Napa Zinfandel port-style wines we have tried from a select group of Napa Valley based wineries or producers making this style of wine. And it has a cool looking label to!
The 2007 Summit Lake Vineyards Riley Pirate's Reserve Zinfandel Port. We have tried this wine a number of times over the years, it continues to improve in the bottle; our most recent tasting was in mid 2021. The wine is a ruby color in the glass with brick red tinges on the rim; offers a beautiful sweetness of aromas including notes of cinnamon, cloves, toffee, caramel along with ripe blackberry and boysenberry. The aromatics are intense. The texture is a noticeable hallmark of this wine; it is dusty and dense and somewhat grainy in its feel. Lingers with both sweetness, mouthwatering acid, hints of tobacco leaf and ripe fruit. This wine has plenty of life ahead of it still.
The 2003 Summit Lake Vineyards Riley Pirate's Reserve Zinfandel Port (tasted from a half bottle 19 years post vintage date) is dark ruby in color with some light brickish notes on the edges of the rim in the glass; the aromatics are still exciting and lively offering notes of dark plum, chocolate, old cedar box and dark baking spices including cloves. The palate is rich, sweet and intense with dark fruit including blackberry, boysenberry jam and dried plum. The long finish is very much fruit filled along with a darker savory nuance including notes of crushed black pepper. This wine probably can last another 19 years.
And after a long absence between vintages of the Riley's Port, they produced this wine again in 2022.
—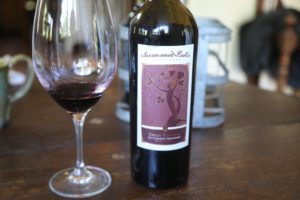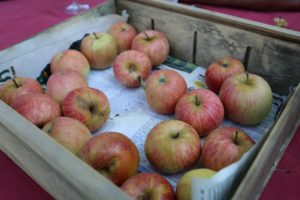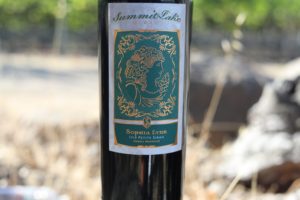 Summit Lake is located high on a ridge of Howell Mountain above the small town of Angwin in the northern part of Napa Valley. Despite the name of the winery, there is no lake on the property – and there are no lakes immediately on Summit Lake Drive (although there are views of lakes used for Angwin's water supply from parts of this road).
The vineyards are 2,000 feet above sea level making them and some of their neighbors among the higher vineyards in Napa County. Snow falls on the property during some winters. The vineyards surrounding the ranch style property are primarily planted to Cabernet Sauvignon and Zinfandel. The oldest vines are two remaining acres of head-pruned Zinfandel dating from Bob's first plantings in the early 1970s and are among the oldest Zinfandel vines currently growing on Howell Mountain. For reference the oldest commercially producing Zinfandel vines on Howell Mountain are at Beatty Ranch and date from 1904.
This is an excellent winery to visit to escape the hustle and bustle of the Napa Valley floor. One arrives to the property and one's heart rate slows down considerably. Despite being in the 'country', a number of wineries or vineyards are located along this road, but most are not signed. Allow at least 20 minutes to drive here from the Silverado Trail in the valley as most of the roads are narrow and windy. Compared to the 'wine strip' on Highway 29 south of St. Helena; here there are no crowds, paved parking lots and fancy architecture and as Heather puts it, "come for the excellent wine and goofy ass dogs".
A tasting is very personal and relaxed; it is at the winery or weather permitting outside around a picnic table under one of the shade trees. Spring or summer are great times to visit, everything is green with lots of flowers. This is a very personal tasting experience and is always with one of the owners or their family. Bob is often on the tractor – seldom will he stop by to say hi at a tasting, but when he does it can be a trip down memory lane.
Summit Lake even owns a bottling line which is somewhat unusual for a winery of this size, but this equipment gives them the flexibility to bottle when they want (and avoid the hassles of getting a bottling truck to come up to their property). If you enjoy wine combined with bicycle tours one can, even make the rigorous ride up here from the valley floor as they are one of stops on the Trek Travel bike tour. Their wines are named for Bob's granddaughters although one of the grandsons one year requested a wine be named for himself.
Total production is around 1200 cases with Zinfandel being the most produced wine. Summit Lake Vineyards celebrated their 50th year anniversary of being 'on the mountain' in August 2021 culminating in an enjoyable party for friends, family and other Summit Lake Vineyards enthusiasts on a day featuring perfect weather. Often library wines are available for purchase. For more information or to join one of three membership options in their wine club, appropriately named Hilltop, Ridge or Summit, visit: www.summitlakevineyards.com
Vineyard

Winery

Property