Snowden Vineyards is run by the long time Napa based Snowden family. Their vineyards are located just east of the Silverado Trail not far from Joseph Phelps Winery and near the famed Auberge du Soleil resort. This property has been under family ownership since 1955. The vineyard was originally purchased by Wayne and Virginia Snowden and today their sons Scott and Randy and their families run this winery. In the early days they sold all their grapes to local cooperatives which then created two popular wines, a mixed red and a mixed white wine. As a result, you never knew exactly what varietals you might have represented in the final product – field blends on a large scale, if you will.
This is truly a family run affair as even the children of the owners have become involved over the years and daughter Diana is their winemaker. For many years the Snowden's sold their grapes to Stag's Leap Wine Cellars, and in later years to Silver Oak Wine Cellars, Frank Family Vineyard, and Viader. Their first vintage was in 1993 and today they retain all grapes for their own wine. They used to harvest all the fruit at once but over time they have become more tuned into the nuances and ripening patterns of the specific vineyard.
Their vineyards range in elevation from 600 to 850 feet. These hillside vineyards are all very much managed by hand throughout the season depending on each vines needs. In the late winter the vines are pruned – come Spring there is always plenty to do as the vines grow in spurts depending on how warm it is each day (tying, shoot thinning, removing suckers, training the shoots etc), after veraison occurs, then dropping certain grapes and ultimately harvesting the fruit.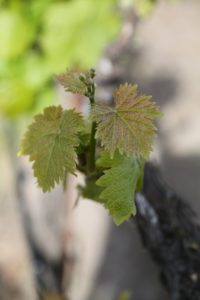 They farm their vineyards as organically as possible – not using Round-up to remove weeds but rather doing so by hand and with machine. While the Snowdens own 160 acres only 23 are actually planted to vines. This wasn't always the case; when their property was first homesteaded in the late 1870's the owners at that time cleared 75 acres of forest land – for both vines and fruit trees. Two varietals you do not see in the Napa Valley anymore were planted here – Malvoisie and Chasselas.
Today their vineyards are separated into a number of blocks each of which is harvested separately; this ensures that only the ripest fruit is used. In addition, each block is fermented separately until the final blending takes place. Indigenous yeast is used during the fermentation and after this is finished, only free run juice (the highest quality) is placed into the barrels for aging. All wine is bottled unfiltered for maximum flavor.
The wine is made at Fantesca Winery across the valley on Spring Mountain above the town of St. Helena. We tasted the 2006 Sauvignon Blanc made from the only non estate grapes used (sourced from Beckstoffer's Rutherford based vineyard). As of press time this wine was already sold out! Only 200 cases were produced – its a crisp clean wine with notes of fresh cut grass, pineapple and grapefruit flavors.
The 2005 Snowden Reserve Cabernet Sauvignon is what they are best known for and this particular vintage has received very high ratings. Fortunately it comprises the bulk of their 2900 case production and includes only the best lots from their vineyard. It is a very rich Cabernet and wines like this only improve Napa's reputation when it comes to Cabernet Sauvignon. Notes of cedar and herbs grace the nose along with a plethora of dark fruit aromas. The palate has a multidimensional flavor profile with ripe notes of currant and cherry and a finish of very great length.
They are not the only Snowden family who was involved in the Napa wine business; a cousin living nearby owned Rockledge Vineyards who we also originally met with (no longer producing). For more information about Snowden visit: www.snowdenvineyards.com
NOTE: this is one of the earlier reviews on this site, and has been identified as needing a *major* update.