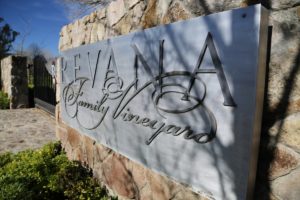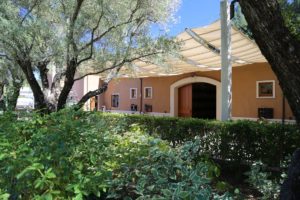 Revana Family Vineyards is owned by Dr. Madaiah Revana who currently is a practicing Cardiologest in Houston, Texas. He grew up however, on a farm in India near Bangalore which perhaps provided the initial background to enter a specialized agricultural field such as the wine industry. He acts as managing vintner whose main focus is to provide the resources and dedication to ensure only the highest quality wine is produced.
Revana is located on the east side of St. Helena Highway just south of Lodi Lane. Dr. Madaiah purchased the land in 1997 and planted soon vines soon thereafter. Their first vintage dates from 2001 and the winery opened in 2004. All fruit comes from this estate vineyard. The actual vineyard is located directly behind the winery; it is 9 acres planted to several clones of Cabernet Sauvignon, Cabernet Franc and Petit Verdot. These two additional varietals are often used to bring additional complexity to the palate as well as build structure on the wine's finish.
Despite being relatively small at only 9 planted acres, there are many different soil types spread throughout this vineyard and their rootstocks and plantings have been adapted accordingly. The main focus here has always been on a single wine, an estate Cabernet Sauvignon (under 2000 cases). Well respected Napa vineyard manager Jim Barbour planted the initial vines and has managed the Revana vineyards since then. Jim is the one who actually found this property for Dr. Revana.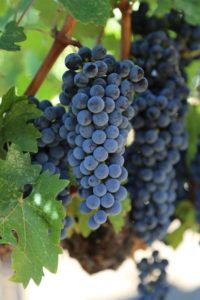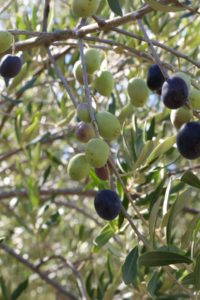 Tastings are by appointment only (when you face the winery from their parking lot, walk all the way to the right and enter the last door which opens into their elegant tasting room). A typical tasting includes different vintages of their Cabernet Sauvignon. This wine is popular; Revana has built up a loyal following and vintages tend to sell out rather quickly. Such is their focus on this one wine that they have taken many steps to ensure this wine is of the highest quality.
Dr. Revana has assembled an A class caliber team of wine related professionals including well-regarded winemaker Heidi Peterson Barrett. Heidi has a long history of making wines for some of Napa's most prestigious and boutique wineries and still is winemaker for a select few including her own label La Sirena (you may see a few bottles of this around the tasting room). She also makes her own wine here as well as Jim Barbour's wine and you can taste any of these with special request. Heidi has a masterful attention to detail both in the vineyards and in the winery. Her wines are expressive, balanced and food friendly. Heidi was also instrumental in helping design the winery.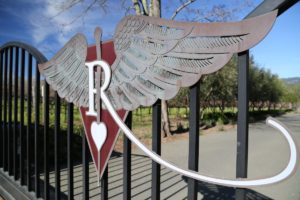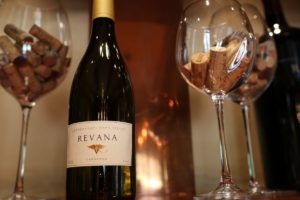 The 2006 Cabernet Sauvignon was just released at the time of our tasting. Their wine tends to be aged slightly longer than is common with current releases. The nose shows a dusty or earthy component complemented by ripe black fruit including blackberry and black cherry. This is a soft elegant wine with intriguing layers of flavor (mostly black fruit). It shows a well rounded finish anchored by broad tannins. There is ample structure on the finish yet it is in balance, complemented nicely with the lingering plum/berry flavors. Heidi estimates this will drink nicely through 2020.
Should you find yourself in the Willamette Valley (about a hours drive south of Portland) in Oregon stop by Alexana Winery in the Dundee Hills appellation. Alexana is also owned by Dr. Revana and the name comes from combining part of his last name and his daughter's first name. The focus of Alexana is on Pinot Noir and Pinot Gris.
Not one to sit still for very long Dr. Revana has branched out Internationally and has more recently planted vineyards in Mendoza Argentina.
NOTE: This review has been identified as needing a major update.
Visit: www.revanawine.com