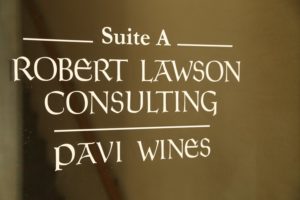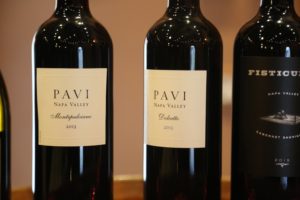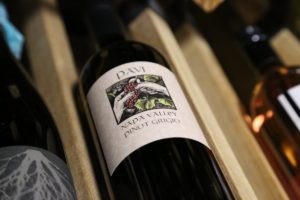 Pavi Wines was founded by a husband wife team, Rob (not to be confused with the drinks photographer of the same name in the UK) and Pavi Lawson. We first met Rob at Napa Wine Co where he worked for 10+ years ultimately becoming their CEO. Rob has a long history in the wine business; he graduated from California State University, Fresno with a degree in Plant Science. His first wine job was for Sebastiani Vineyards in Sonoma County as a Lab Technician – followed by his first role at Napa Wine Co (as assistant winemaker).
Rob is the winemaker for Pavi as well as other labels. However, he is not the first in his family to be in the wine business. Rob's father was a grape grower who worked at a number of Napa's most prominent wineries. His grandfather was Vice President of Nestle Corporation at the time they purchased Napa's Beringer Winery.
Later Rob became involved in a consulting role for one of Mendoza Argentina's most visible wine related project, the Vines of Mendoza (an impressive multi-faceted business offering private vineyards, operating an open-to-the public tasting room in central Mendoza as well as a resort & spa.
Besides the obvious reason for the name of this winery as a tribute to his wife, Pavi also pays homage to her strong Italian heritage. In a an extremely unusual twist for a Napa based winery, other then Cabernet Sauvignon all their wines are made from Italian varieties. Rob has long enjoyed wines from Italy – he was further introduced to a number of Italian varieties while on his honeymoon in Italy.
Pavi specializes in a number of very affordably priced wines, Pinot Grigio, Dolcetto and a Montepulciano. If you know Napa wines, these are not varieties you typically find at area wineries, much less growing in the Napa Valley. As a result, it is always refreshing to taste some "lesser" known area varieties. We tried their 2006 Pinot Grigio sourced from various California vineyards. You won't go broke with this wine as it well-priced. It has the viscosity, weight and character of a Pinot Grigio that is priced much higher.
We also tried their flagship wine – the Napa Valley Pinot Grigio. The fruit for this wine comes from the Oakville and Carneros appellations. This blends grapes from a warmer with a cooler growing climate. In addition, the grapes are harvested at different sugar levels throughout the harvest to best obtain flavors and show the varieties' characteristics.
This wine is aged Surlie (aged on deposits of dead yeast and other wine matter formed after fermentation which helps provide additional flavors). The end result pleasing. The wine has a viscous mouth feel with lots of floral tropical flavors in the aromas. Drinking this wine can magically whisk you off to Hawaii or some other exotic tropical place! It has more depth of flavors than their California version with some pear fruit characteristics on the palate.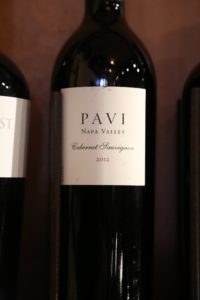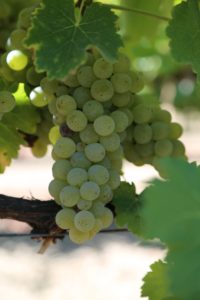 Dolcetto is a northern Italian variety rarely made in the valley. Pavi's version is characteristic of how this variety tastes but with ripe California grown fruit. Its a nice easy everyday drinking wine that is somewhat fruity with raspberry and cherry flavors. Both their grapes for the Napa Pinot Grigio and their Dolcetto come from certified organic vineyards.
Look for several other interesting varieties including the Vin Santo which is a sweet Italian dessert wine (Semillon) and a Super Tuscan blend. Rob has also been involved in several Italian winery projects. For many years, the Pavi Wines were available for tasting at what was Napa Wine Co's shared tasting room in Oakville. But as of January 1, 2019 this tasting room stopped representing all vintner members other then their own three brands. For more information and or to join their wine club, visit: www.paviwines.com
NOTE: This review has been identified as needing a **major** update.
Vines of Mendoza