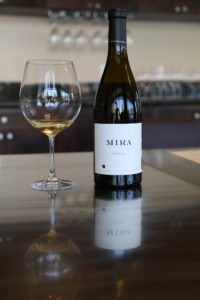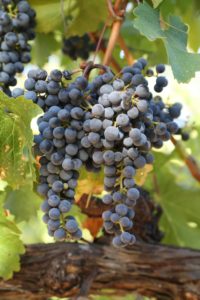 Mira Winery was co-founded by long time Napa winemaker Gustavo Gonzalez and Jim "bear" Dyke. Their story covers multiple parts of the country, but is centered on the Napa Valley. Both men met by chance in the upscale Off The Record Bar at the Hay Adams Hotel in Washington, D.C. A brilliant name for a bar located basically across from The White House (on the north side). Their conversation was ultimately not off the record – as it led to a engaging story about how they combined financial and wine making efforts to create a Napa based winery.
Gustavo has been making wine professionally for more then 20 years and spent 17 years making wine at Robert Mondavi, beginning his career there as a lab intern. He is both talented working in the lab but also has a keen sense of when to allow for the creative side of wine making to come into play. He grew up in Sacramento and went to UC Davis. Well traveled, he has made wine in 5 different countries.
Jim Dyke has built a successful 20+ year political career working on presidential campaigns and other political related projects. He was a Communications Adviser to President George W. Bush and has worked on a number of campaigns where he developed strategies to deliver messages to various audiences.
The name Mira is a root word in Latin meaning miracle. This has many meanings as it relates to the wine world and their particular story. Most wineries in Napa at least, have not been formed through random meetings in bars, a miracle of sorts while also referring to the 'miracles' that are a result of hand-crafting a bottle of wine every vintage. The tiny symbol on the front of every bottle refers to good harvests.
Certainly one of only a few Napa wineries to have ever graced the pages of the National Geographic, Mira's initial experimental aging program of submerging bottles of 2009 Cabernet Sauvignon in the Charleston Harbor was mentioned in the April 2017 issue. The wine was housed in steel cages, one case per cage and was aged underwater for 6 months. They called this wine Aquaoir. Ultimately the TTB sent them a warning notification and unfortunately all underwater wine aging has currently been put on hold.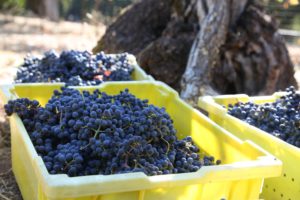 Their first vintage dates from 2009. The backbone of their production (varies from between 5,000 to 7,000 cases each year); to date has been from several prominent Napa vineyards – most notably the Hyde Vineyard on the Napa side of Carneros and the Schweizer Vineyard in the Stag's Leap District (one of the older continuously planted vineyards in the Napa Valley having been planted to grapevines for more then 100 years and owned by the Schweizers since 1956).
Mira currently makes a variety of both red and white wines – focusing on 100% varietal wines (if a wine is not 100% varietal, the blend percentages will be listed on the back label). Wines are distributed among their Napa Valley Series (these are wines with a greater production, not necessarily single vineyard wines) and the Collector Series, which focuses on more limited production single vineyard wines (which are usually 100% varietal).
The 2013 Hyde Chardonnay is golden in the glass; with pretty aromatics including honeysuckle, orange blossom and as it opens further a lemon/lime aroma with an orange peel zest. Also an aromatic tropical influence. There is depth in this bouquet and it keeps showing additional nuances as it opens – with notes of red apple and a hint of baking spice. Rounded and creamy in feel. This wine is superbly balanced – between flavor, structure and acidity. Very lively finish even after 5 years of age at the time of our second tasting of this wine – shows good acidity and being age worthy. This wine drinks very well by itself.
The 2013 Hyde Vineyard Pinot Noir is one of the bigger Carneros Pinot Noir's we have tried. Fairly dark in the glass. Harvested from an older block with small berries that have a high skin to juice ratio. On the bouquet it shows dessert spices including cardamom and chocolate with a subtle minty note – the palate is somewhat earthy with both red and darker fruits including flavors of cherry. Earthy drying very noticeable tannins anchor a long finish (on the structure alone, we almost thought we were tasting a medium bodied Cabernet Sauvignon).
The 2013 Hyde Vineyard Cabernet Franc shows an appealing distinctive bouquet with aromas of black licorice and an underlying herbal smokiness characteristic. Has good depth on the palate featuring mostly darker fruit flavors – somewhat dusty coarse both oak and fruit tannins persist for quite some time along with mouth watering acidity. Fairly powerful on the palate, has good depth of flavor and structure.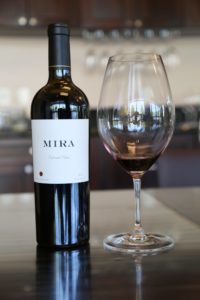 The 2012 Napa Valley Cabernet Sauvignon is their workhorse wine – this vintage was nearly 4,000 cases. Very pretty aromatics – sweet at times with notes of red licorice, blackberry and some dessert spice aromatics along with darker cedar box nuances. Shows mostly higher toned fruits on the palate – with very good acidity. A lingering tartness (red cherry, cranberry) is framed by meaty somewhat chewy tannins. Pair this wine with a well-marbled steak. Six years after vintage – tasting this wine a second time, the tannins still show as somewhat tightly wound.
The 2014 Syrah, arguably our favorite of the wines we tried shows a 'syrah variety sweetness' on the nose – slightly savory, this well-layered bouquet continues to deliver plenty of aroma as it opens. Balanced but big, the palate is juicy, mouth watering with an intensity of flavor. Noticeable tannins but not unbalanced. Lively in the glass and youthful – will be interesting to see how this wine develops over the next few years.
In early 2017, Mira Winery purchased 10.5 acres just south of Yountville on Washington Street with very easy access from Highway 29. The finishing touches on a new winery and tasting room are being completed – construction began in mid to late 2018 and will be fully completed in time to process the harvest here in 2019. Private tastings will be offered at that point beginning in August 2019. We will continue to keep an eye on this site as development continues – will visit once the winery is ope and will update this review.
We initially met at Bin to Bottle, a custom crush facility in South Napa where they currently make the wine until their new winery is completed. Tastings in Napa are held here by appointment only until the winery and hospitality center are completed.
Napa Valley Education Center & Tasting Room, Charleston, South Carolina
NOTE: We made a special visit to Charleston to visit this tasting room, but unfortunately it closed down within 2 months of our visit. We keep this information here for historical reference purposes.
This tasting room was located in Charleston's historic French Quarter District and was one of only a select number of Napa focused winery tasting rooms which are located outside of the Napa Valley. Opened in 2015 and closed at the end of July 2018, the space was soon after featured in an article in Architectural Digest Magazine (it is located in a historic carriage house).
The connection with Mira to Charleston is due to Jim; he moved here after his career in Washington. In fact his office used to be upstairs – above the tasting room where he operated his communications company, JDA Frontline.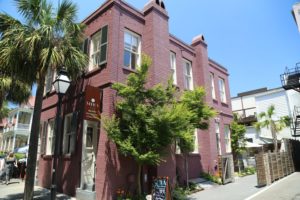 Features one of the more creative uses of barrels staves we have ever seen. Some 40 French oak barrels were dismantled and used to create the 'rippled' stave effect on the ceiling in the tasting room and staves from some 120 barrels were used to create the barrel fence lining their outdoor patio.
The tasting room offered a welcoming and educational environment. Guests often stumbled upon Mira's tasting room simply by walking by or by hearing live music in the afternoons. A variety of tasting experiences were offered including a tasting flight (you choose the wines you want to taste), the Napa series (their larger produced wines, all reasonably priced and the Collector Series which are primarily single varietal, vineyard designate wines. Wines can also be ordered by the glass or bottle.
The tasting room felt like a mini Napa Valley – where visitors learned more about what makes the Napa Valley unique, its diversity of terroir and various micro-climates. Sail samples were on display from each of Mira's source vineyards – highlighting the often times dramatic differences in terroir even within short distances of one another.
In 2016 on the 40th anniversary of the Judgement of Paris, Mira Winery conducted the Judgement of Charleston – bringing in wine experts from six states including several well educated sommeliers. Eight recent vintage wines were judged blind by the judges including 4 from the Napa Valley (Mira, Screaming Eagle, Schrader and Schafer Vineyards) and four from Bordeaux (Petrus, Château Haut-Brion, Château Latour and Château Angelus). The resulting 'judgement' had Petrus number one, Chateau Haut-Brion number two and Mira's Cabernet Sauvignon Schweizer Vineyard number three.
The wines are available at a number of premium restaurants in Charleston including at Halls Chophouse. For more information and to schedule a visit to their Napa winery, visit: www.miranapa.com
Napa Valley Education Center & Tasting Room – Charleston, South Carolina (Closed)

Napa Winery Site & Construction