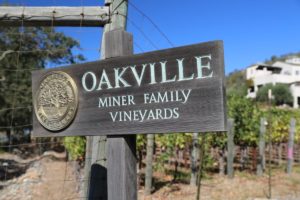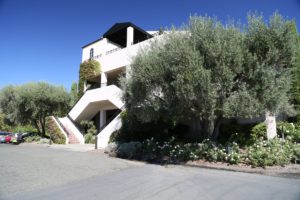 Miner Family Winery is a medium sized winery located on a west facing hill on the east side of the Silverado Trail (quarter mile north of the Oakville Crossroad). Look for their interesting logo when you drive in. It is Assyrian influenced (people whose origins lie in what is now Iraq, Iran, Turkey etc) and is the image of a winged sun god. Take an elevator up to the tasting room or walk up the stairs. 4-5 tastes are typically provided at their tasting counter. All their grapes are sourced from local vineyards. They will open their second counter mostly on weekends or sometimes during busy weekdays.
We started our taste with a delicious 2006 Viognier; this is a great break from obligatory Chardonnay and Sauvignon Blanc you typically start with before your red wines at many area wineries. There are wonderful aromatics in this wine which would almost lead you to believe it is sweet (it is not) including citrus and other lime aromas. There is good acid balance on the palate along with seductive tropical fruit flavors.
We also tried the 2005 Merlot from the ever growing in popularity, Stagecoach vineyard high on the slopes of Atlas Peak. This is a big Merlot and a good choice for even hard core Cabernet Sauvignon drinkers. The Oracle is a favorite at the winery and can be considered their high end flagship wine. The name should sound familiar as the father of the current owner of Miner was a co-founder with Larry Ellison at Oracle.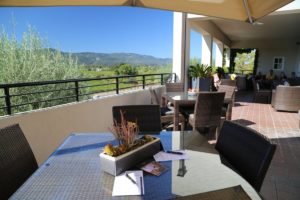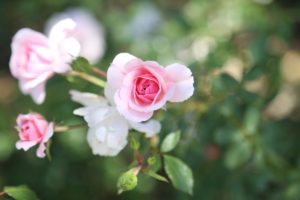 We tried the 2003 vintage which was their current release as of press time. Its nice that it has an extra year or two of bottle aging before release. It is a Bordeaux blend of grapes from the aforementioned Stagecoach Vineyards.
Just a side note regarding these vineyards; we met with the owner of Stagecoach, Jan Krupp who told us when he originally planted the vineyards how he had to make 40-50 cold calls to even find a winery to purchase the grapes. Wow, its amazing how fast this vineyard has come to fruition and is now producing extremely high quality fruit for a variety of wineries. This wine has a real elegant nose with nice notes of free run blackberry juice which carries onto the palate with even additional fruit. This is a classic Bordeaux style blend.
Miner's philosophy is that their wines are nearly eighty percent complete before they harvest the season's first grape. It is the old adage that winemaking starts in the vineyards.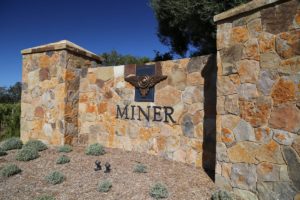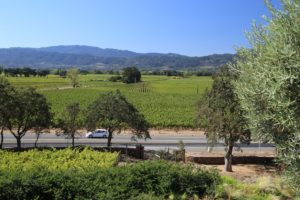 A walkway outside of their main tasting room provides good views over the central part of Napa Valley. Also from a distance you can check out their large array of solar panels on the hillside near the actual winery. You can't miss seeing these as you drive by on Silverado Trail. Several wine clubs are available. If you have time, make an appointment for one of their winery and cave tours.
They have a pretty extensive working cave system (other small wineries use parts of their caves for custom crushing). Talk about nice names for the caves as each of the cross caves is named after the "crossroads" in the valley, and the two main tunnels are named Highway 29 and Silverado Trail! The 'Grand Cru Tasting' is the ultimate Miner experience and takes place in their nicely decorated cavern at a long table.
Of note, Miner's wines are fairly well distributed across 42 states. Of note x2 is Miner is part of an "urban tasting room" collective located in San Francisco which features just a handful of high end mostly Napa and Sonoma Wineries. Visit: www.minerwines.com
NOTE: this review has been identified as needing a major update.