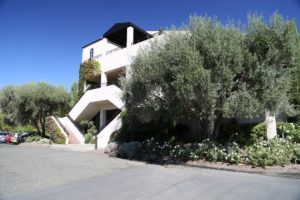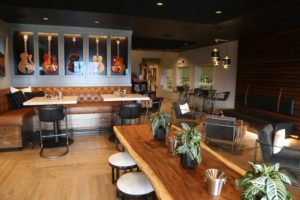 Miner Family Winery was founded by Dave Miner with their first release from the 1996 vintage. Dave's path to becoming a winery owner in Napa Valley was not clearly laid out for him as it often is for long time Napa based multi-generational wine related families. Dave was born in Chicago and then lived in Southern California for a number of years, graduating from the University of California, San Diego with a BA in English and American Literature (where he first became interested in wine).
Dave was working for Oracle in software sales when his uncle Bob Miner (one of the co-founders of Oracle Corporation) was diagnosed with a rare form of lung cancer and passed away prematurely in 1994 at age 52. Before he died, he asked Dave to help him manage the operations at Oakville Ranch; Dave did just that – quit his sales job and came to Oakville Ranch. At the time Oakville Ranch owned the property that is now Miner Family Winery making their own wines here and operating it as a custom crush facility (Miner Family Wines was one of their clients).
In 1999 Dave and his wife Emily (who he met through Oakville Ranch where she was their first tasting room manager) purchased the winery and accompanying 18 acres. It was that same year that they drilled caves into the hillside behind the winery – totaling more than 20,000 square feet (certainly not the largest, but still one of the larger caves in the Napa Valley). This extensive network of cave portals is home to several custom crush clients (an important part of their business that the casual visitor may not be aware of). One of the advantages for custom crush clients is their large bottling line (handles both corks and screw caps). And in a bit of nomenclature fun each of the cross portals in their cave is named after the "crossroads" in the valley while the two main tunnels are named Highway 29 and Silverado Trail.
Interestingly enough, Miner Family owns only 1/2 acre of vineyards – the tiny vineyard of Cabernet Sauvignon planted in front of the winery. They source premium grapes from various growers mainly in the Napa Valley and Monterey but also from other parts of California. They only work with growers who allow Miner Family full access to the management of the vineyards.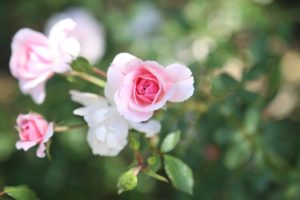 The winery is located just above the valley floor – high enough in elevation that one has pretty views looking over the vines to the west and the Mayacamas mountain range. Once you park, walk up either one of two stairways to the tasting room or use the elevator. Walk-ins are welcome (becoming more and more of a rariety these days in the Napa Valley for small to medium sized wineries) and a tasting usually includes tastes of 4-5 current release wines. If the tasting room becomes busy, they have a second tasting counter that they will open. And for those who just want to sit and relax rather than stand, take your wine and walk outside on the veranda.
Guests can also take a tour of the winery (reservations required) which includes a barrel sample of some of the components that go into The Oracle wine and a personalized seated tasting at the long wooden table in the hospitality portal of their cave. For more in-depth tastings choose either the Oracle Blending Seminar highlighting the process and the components used to create their flagship wine or The Sommelier Experience where an in-house sommelier guides you through the winery finishing with a tasting upstairs in their private salon.
Miner Family Winery is also involved in two interesting projects – they are the official winery for the National Hockey League and often create limited production proprietary wines for individual NHL teams, milestones, All Star games (their first NHL wine was for the 2004 All Star Game) and or other hockey related events. And since his college days, Dave has collected guitars. He plays acoustic jazz guitar and has been known to play at select Miner Family Winery events. He was introduced to Robert Benedetto of Benedetto (producing guitars since 1968) and eventually commissioned Benedetto in 2003 to produce a custom guitar stained with some of Miner's own Cabernet Sauvignon.
And each year Miner Family releases the Benedetto Signature Series Cabernet Sauvignon. This wine raises the bar as high as possible – it is a tiny barrel selection of their most premium lots each year. A wine so rare that even employees typically only get to try this once a year during a certain release event. And upstairs is the private for-members Benedetto Lounge – with both indoor and outdoor seating.
Tragically, Emily died in 2011 at age 41 from Lung Cancer despite having never smoked. The winery now produces Emily's Cuvee with a portion of the sales of this wine benefiting The V Foundation for Cancer Research. With a philosophy that is truly community oriented, Miner has long been known for supporting a variety of charitable causes.
Not able to plant vineyards on their steep hillsides (due to the county ordinance prohibiting new vineyards on slopes greater then 20%) they opted to install solar cells instead – some 1,750 panels.
Dave has long been a fan of Burgundian and Rhone styled wines – as a result they produce a number of Chardonnay (different styles for different palates) and Pinot Noir – some just for their wine clubs. And they produce a wide variety of wines not usually associated with the Napa Valley these days – some sourced from Napa and some from outside of the county. These wines include Marsanne, Roussanne, Viognier, Grenache, Mourvèdre, Sangiovese and Tempranillo.
Select Wines
Visitors are usually given a white wine to start – during several visits we began our tasting with Viognier, a nice break from the almost always obligatory Chardonnay and Sauvignon Blanc served by many area wineries prior to tasting their red wines. The 2006 Viognier shows pretty aromatics which would almost lead you to believe it is sweet (we were told it was not although a later vintage we tried had some residual sugar) including citrus and other lime aromas. This wine shows a good balance of acid with fruit – it lingers with pretty tropical fruit flavors.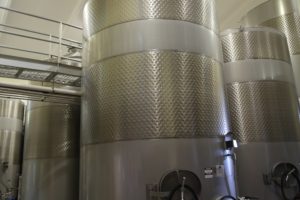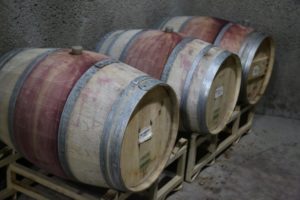 The 2014 Gary's Vineyard is from an appropriately named vineyard in the Santa Lucia Highlands (Monterey County) – founders, friends, growers and producers of their own wines, Gary Pisoni and Gary Franscioni planted this vineyard in 1995 overlooking the Salinas Valley. This wine showcases an elegant bouquet with depth including aromas of red cherry, spicy plum, a hint of clove, wintergreen and dried rose petal. Smooth on the palate, the wine is very balanced showing red fruit with supple tannins.
The 2014 Miner Family Oakville Cabernet Sauvignon includes fruit from several area vineyards including their own tiny estate vineyard. Offers notes of dust, cigar smoke and plum on the bouquet. Dark fruit flavors show on the palate include blackberry – the finish feels nice, textural it is fairly smooth with well-balanced tannins.
Despite making more than 25 wines each year (many limited small lot productions just for wine club members), Miner Family is perhaps most known for The Oracle – a Bordeaux styled blend they have been making every year since 2001. This is their flagship red wine and a tribute to Bob's uncle and his role with Oracle Corporation. This wine is nearly always a Cabernet Sauvignon dominated blend (the exception to this was in 2011, a cooler year when the Merlot outshone the Cabernet Sauvignon). The source for grapes for this wine has been Stagecoach vineyards – high on Atlas Peak. We were told Miner Family was Stagecoach's first client.
As a side note regarding Stagecoach Vineyards; when we originally met with Jan Krupp (founder and former owner of Stagecoach), he told us when he originally planted the vineyards, he had to make 40-50 cold calls to even find a winery to purchase his grapes. It is remarkable how far this vineyard has come since then in terms of brand recognition and demand for the grapes – during the height of the market, Stagecoach was selling to over 90 unique wineries and producers. Stagecoach sold in 2017 to E. & J. Gallo, the largest family-owned wine company in the world.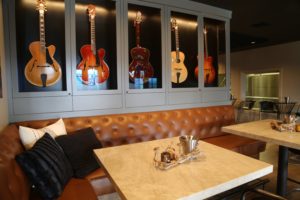 The Oracle is not a quick to market product; it receives up to 2 years in barrel and then more time in bottle before even being released. The several times we have tried current vintages during our visits to the winery, have always been at least 4 years past the vintage date. We always appreciate that extra aging on big Napa Valley wines such as this one. The 2013 vintage is generally considered a fairly robust vintage in the Napa Valley, perhaps a quintessential year for producing premium Napa Cabernet Sauvignon.
The 2013 Miner Oracle is dark in the glass with aromas of blackberry, a perfume nuance at times, a sweetness of fruit and as the wine continues to open hints of cigar smoke and subtleties of oak. Shows character and depth of flavor with excellent acidity including red fruits and a red currant tartness on the finish. A solid showing of fruit, with plenty of acidity and robust long-lasting tannins will ensure long age-worthiness. And the 2009 Oracle which we tried 9 years after the vintage date was holding up very nicely with grippy tannins that seemed younger than the actual age of the wine.
—
Wondering about their prominent logo – perhaps seeing it on their sign as you drive into the winery for the first time? It is Assyrian influenced (people whose origins lie in parts of the Middle East including Iraq, Iran and Turkey among other nations) and is the image of a winged sun god. And this ties into Dave's own heritage; his uncle Bob's parents immigrated to the United States from what is now Azerbaijan.
As of our latest update, Miner produces between 20,000 and 25,000 cases a year – just a handful of wines comprise half of their production including their Napa Valley Chardonnay. The wines are fairly well distributed across numerous states. The winery has embraced large format bottles and produces these for most of the wines they make; a limited number of library wines are often available for sale at the winery. The oldest vintages we have seen are up to around 10 years old. For more information or to join one of their wine clubs, visit: www.minerwines.com
Winery & Property

Benedetto Lounge

Sponsor, Napa Silverados, Independent baseball team