Kuleto Estate Winery – one word sums up this unique and incredible winery location – wow! This winery is on our top 10 Destination Napa Valley winery list for stunning views. There are great overlooks of the the nearby hills and Napa Valley in the distance…also it doesn't hurt to have the picturesque Lake Hennessey not far below. The actual wine estate encompasses 761 hillside acres which is subdivided into more than 80 unique vineyard blocks.
While this winery is "off the beaten path" it is only about a 15-20 minute drive from the Napa Valley floor – at the Silverado Trail and the junction of Highway 128. However people often underestimate the time to reach the winery (and late arrivals are quite common) – from the valley floor you are driving on slow windy roads, compounded by the fact that at times trucks hauling boats use this road because it is an access road to Lake Berryessa further to the east. Once you enter the Kuleto Estate private road – your speed is reduced much further due to the fact it is extremely narrow and windy.
Once you enter the main gate and punch in the pre arranged code (appointment only) or use the little CB Radio to call to the actual winery, you will wind your way about 1.5 miles to the winery which is perched on the edge of a high ridge. Several mirrors are strategically located along this road to help you see oncoming traffic around blind curves. Sometimes if a vehicle is heading down, the staff will inform anyone arriving at the gate to either wait or proceed with extra caution (especially if it is a stretch limousine or a large SUV).
At the end of the road several small parking areas are available – however note that there are not many parking spaces next to the winery.
The actual winery is located at nearly 1600 feet and the nearby steep slopes are planted mostly with vineyards. All wines made here are Estate wines. Total production is usually around 7,000 cases each year. Some of their larger production wines are distributed but the wines offered at the estate are not.
This is a working ranch and you will find rabbits, sheep, chickens and other farm animals on the property. They maintain an organically grown garden and all the produce for their cooking classes comes from on site. Pat Kuleto, a well-known designer of almost 200 restaurants was living in the Sierra Foothills and communicating into the San Francisco Bay Area. This was a significant commute and after his property in the foothills was destroyed by a fire he decided to move closer to the Bay Area. In 1991 he flew over the Napa Valley in a helicopter and spotted this 'remote' land. Pat purchased this property in 1992 and had the winery built on site by 2001. He owned the entire property until he sold his majority interest to Foley Wine Estates in 2009. His beautiful house (Villa Cucina) is on site; he still lives here – although note that tours no longer visit the 'moneyshot' on the property – his pool and grounds outside his home. Rather you will visit a nearby vineyard overlook of Lake Hennessy.
During our first visit we were fortunate to be able to spend some time lounging around Pat's pool. The pool literally seems to end at a cliff and where the water ends, the sky begins – when the fog rolls in here, it is truly a walk in the clouds. When its clear as it often is – it seems as if you were perched on the edge of the world watching nature unfold below you.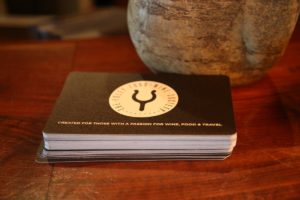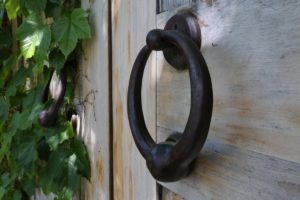 When we were sitting here dreamily sipping excellent wine the wine dog shows up and someone says "oh the dog has brought us some wood" – the concierge then says, nope its just another dried frog!" Not even that could wreck the "it" or ambiance of the moment we were enjoying.
Visiting the pool aside, today arguably the highlight of the tour is the scenic overlook next to one of the vineyards. Here you stand under stately oaks and drink wine looking out over Napa Valley far below you. After your tour you will return back to the winery and enjoy a number of wines – weather permitting outside on one of their long tables.
Kuleto makes a noteworthy Sangiovese. Also try their Cabernet Sauvignon and Zinfandel. Their "lightest" wine is the Rosato which is a blend of several types of grapes. They also make a Muscatto and Port in extremely low quantities which which often means that these particular wines will be sold out. Several cheeses, fruits and nuts are provided at the end of your tasting. A gourmet chef's kitchen is located upstairs as well as beautifully furnished rooms.
The parties here are supposed to be truly memorable and are available for wine club members. We were told the winery hosted a party for 500 people; we don't know where they all park!
When folks invariably ask us for special proposal spots in the Napa Valley (at wineries you can actually get into with or without an appointment), we often mention Kuleto Estate. In fact, now they even offer a "proposal package". Inquire for details.
Visit: www.kuletoestate.com
The Road Signs of Kuleto

Estate Property

Vineyards

Older Photos, Poolside

Watch Pat Kuleto talk about Kuleto Estate