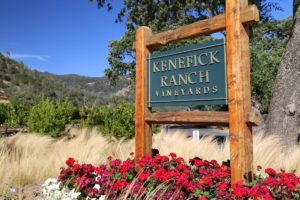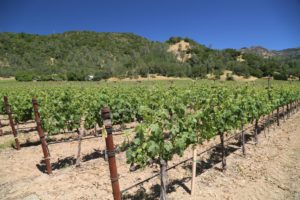 Kenefick Ranch is a family run wine producer in the northern part of Napa valley. It was founded by Dr. Tom Kenefick who started farming vineyards in the Napa Valley in 1978. He was in the middle of a successful career in San Francisco working as Chief of Neurosurgery for two local hospitals when he decided to purchase a ranch in the Napa Valley after falling in love with this area's wine country. The ranch he purchased was already planted, mostly to head pruned Italian varietals but was not being maintained to acceptable standards.
Recognizing the correlation between his own business where he improved people's lives through surgery he became focused on the challenge of improving the quality of his "new" vineyard. Over time Dr. Kenefick slowly upgraded and turned his vineyards into a much sought after fruit source and for many years has sold his grapes to other high end area vineyards. Dr. Kenefick's heart is in the vineyards and even today he spends much of his time among the 125 acres of vines. He lives on site with his home literally surrounded by grapevines. His children are also actively involved in running the business.
However today, not all fruit is sold; in 2002 he released his first commercial vintage under his own label as he holds back select blocks on his estate for his own wines. He has a large number of varieties and clones planted (mostly Bordeaux varietals). As of the time of this review they produce a slightly blended Cabernet Franc, Cabernet Sauvignon and a Merlot. Kenefick strikes a balance between the high alcohol fruit forward wines that may not age very well and the lower alcohol wines containing a decent amount of acidity acidity and picked at a slightly lower brix (then is normal these days) at harvest.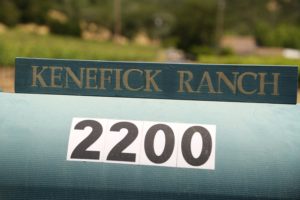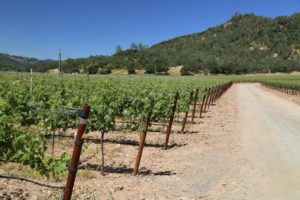 We tried the 2004 Cabernet Franc. This is one of the nicer Cabernet Francs we have tasted in the Napa area. Sometimes Cabernet Francs are associated with vegetal or bell pepper characteristics. Not so with this wine. Their Cabernet Franc is a reflection of where it is grown and the type of climate that Kenefick's vineyards experience. The nose is complex with various spices and hints of cedar and the smooth tannins do not overwhelm the black fruit flavors on the palate. It has a very velvety mouth feel.
The 2004 Cabernet Sauvignon is a dark wine with a great nose that includes touches of chocolate and some vanilla imparted from the New French Oak aging. The tannins are mild and the fruit flavors include ripe cherry and plum. Both of their wines are very reasonably priced and hold up extremely well in competitions in which the other wines are often priced significantly higher. The fruit for their Cabernet Sauvignon was used in a Behrens and Hitchcock (a local winery) wine which was "wine of the year" in a recent Sunset Magazine "Western Wine of the Year" competition.
The 2012 Chris's Cuvée (named after Tom's son) is a Cabernet Sauvignon based blend – aromatically it shows a nice mix of complexity both fruit (blue berry), raspberry and leather notes and violets. There is a sweetness of fruit and oak tannin – the tannins are somewhat gravelly/earthy. The wine does not overwhelm your palate – rather it is refreshing and balanced. Very food friendly wine.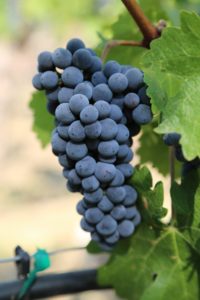 Kenefick produces only about 1500 cases annually and has national distribution in select markets. In the valley, you can find their wine at Enoteca wine shop in Calistoga and at the well-regarded Solage Resort just south of the town of Calistoga. They also have a mailing list which as of the time of this review is still open to new customers.
We originally visited with part of the team at their office/house at their vineyard and then later at a shared tasting room called Up Valley Vintners in downtown Calistoga where Kenefick Ranch was one of the wines represented. However this tasting room closed in late 2016.
Currently Kenefick Ranch shares the tasting room with Fairwinds Estate (along the Silverado Trail) – just south of Calistoga where they also produce their wines. Visitors to the valley can taste the Kenefick Ranch wines at their tasting room along with the Fairwinds Wines and usually one or more wines from several other small producers who make their wines on site. For more information or to join their wine club, visit: www.kenefickranch.com
NOTE: this review has been identified as needing a *major* update.