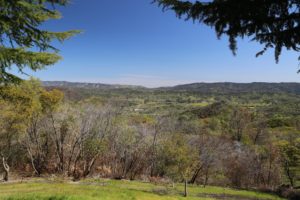 JACK Wines was founded by two partners, former major league baseball teammates – Chris Iannetta and Vernon Wells. Despite both of their careers overlapping for a very short time while playing for the Los Angeles Angels they became friends through a mutual interest in wine and rehabbing together from injuries suffered during the 2011/2012 baseball season. For three months of the season both were on the disabled list.
They would often visit fine dining restaurants with teammates. When it came to choosing the wines for the meal, their teammates would often defer to Chris or Vernon to make the choices. During one such meal they both talked about their passion for wines, interest in the Napa Valley and pondered starting their own wine label.
Chris was born in Providence, Rhode Island and has played for several teams throughout his career (as a catcher) including the Colorado Rockies, Los Angeles Angeles, Seattle Mariners and Arizona Diamondbacks. Vernon was born in Shreveport Louisiana but raised in Arlington, Texas and played (as a center fielder) for the Toronto Blue Jays, the Los Angeles Angels for a short stint (where he met Chris) and the New York Yankees before retiring in 2013.
On one of their visits to the Napa Valley they were introduced to wine maker Grant Long. Hearing of their interest in producing wines he offered to be their winemaker and has been so since their inaugural vintage of 2012. Grant made his first wine at age 16, has lived in the Napa Valley most of his life, owns several wineries and provides consulting wine making services to several premium brands.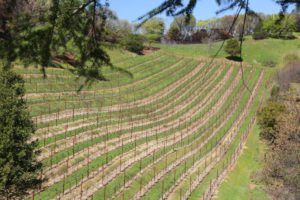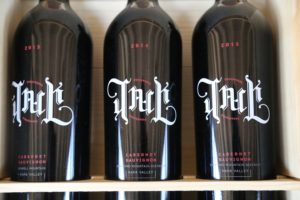 Grant does not cut corners when it comes to wine making. He judiciously chooses oak that accompanies the wine – his philosophy is to use oak as an integrating tool rather then a dominating one. And a tool that does not impart harsh tannins. His wines finish smooth (even when they are young) without the coarseness or roughness of jagged tannins. And Jack's partners use Grant's long time vineyard contacts in the valley to help with securing vineyard sources as needed.
The wine is named from taking the first initial of each of their children's names – Jayce, Ashlyn, Christian and Kylie. Ashlyn and Kylie are Chris's children.
Today there are four partners involved including Steve Distler who is the only one to live in the Napa Valley.
Purchasing property high on the slopes of Atlas Peak as an investment, ultimately some of the grapes from their property are used in their own wines. These are vineyards with arguably one of Napa's best views to the east from this appellation – on a clear winter or spring day one can easily see the snow capped Sierra Nevada Mountains far in the distance (about a 3.5 hour drive from the property). At night the lights of Sacramento can be seen in the Central Valley, beyond the Coastal Foothills and looking further to the south, one has excellent views of another part of the Central Valley, near Vacaville, with numerous wind machines on the furthest hills barely seen at times from the property.
The property is 30 acres at over 2,000 feet and usually sees some snow each winter. Twelve acres of Merlot are planted on site on a wide variety of slopes with various exposures. Some of the fruit is sold and some is kept for the Proprietary Red wine they produce each year. And despite the terrible damage the Atlas Peak fire caused on much of this area in October 2017, their vines were spared from the fire. Remarkably the home on site was not damaged either – despite burning right to its edge and destroying other homes nearby.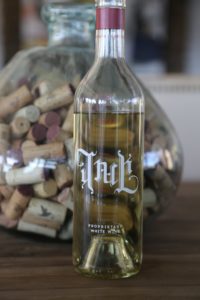 Looking for a Sauvignon Blanc with weight and richness? This wine delivers in that regards. A grassy citrus focused wine of this variety? No, that is not its style. The 2016 vintage is golden in the glass with a nice mix of tropical aromas including honeysuckle and pineapple along with various dessert spices including caramel and a hint of brown sugar. The wine was fermented for six months in neutral French oak barrels – sur lie. Shows some weight with flavors of melon and a hint of citrus. Lingers softly for some time.
The 2015 Jack Proprietary Red Wine is a blend of 50% Atlas Peak Estate vineyard fruit with 50% Cabernet Sauvignon from Diamond Mountain. Features an aromatic party on the bouquet – rich and layered with fruit shows aromas of blackberry, raspberry with lesser pronounced aromas of dark chocolate along with nuances of cedar box and hints of dessert spices. Immediately invites a sip – with mouth filling flavors of blackberry and plum. The finish is long with pronounced tannins.
The 2015 Jack Diamond Mountain Cabernet Sauvignon is blended with 6% Cabernet Franc. One can almost smell the soils in the bouquet of this wine as it initially breathes. As it opens, more fruit shows including spicy plum and dark cherry. Ripe but not overly so. Shows bright aromatics with hints of floral notes – the bouquet is focused mostly on the fruit rather then any secondary characteristics. There is a richness on the palate showing flavors of blackberry, chocolate and a kiss of vanilla that lingers on a big finish (both structure and flavor). While Grant doesn't play baseball, he has certainly hit a home run with this wine.
And in a nod to their careers, when the wines are turned on their sides they certainly are easily identifiable from the red baseball stitching that is printed on the end of every bottle's capsule.
Total production is about 100 cases per each wine – with usually 300-500 cases annually. The wines are sold direct to consumer via their allocation list. For more information and to signup for this list, visit: www.jackwinery.com