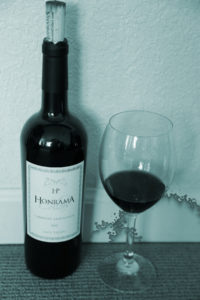 Honrama Cellars is a boutique producer focusing on two varietals: Cabernet Sauvignon and Sauvignon Blanc. The wines are produced by husband and wife vintners Juan and Miram Puentes.
Their story begins in Mexico. The Ramirez-Mata family immigrated to the United States from Guanajuato Mexico when Miram was two years old. They moved to Bakersfield and then later Miram's father Honorio moved the family north and took a job at Caymus Vineyards. Her father worked in the vineyards and then in the cellar for 16 years.
At the time of her father's untimely passing at the age of 38 he was the cellar foreman at Caymus Vineyards. There are those long time Napa wine families who are well respected throughout the valley. The Wagners at Caymus are certainly one of these families – they stepped up and helped Miriam's family after her father's death – ultimately supporting her through college.
Miriam was taking child Psychology courses at Napa Valley College when her father encouraged to take wine and business marketing classes. This was valuable advice as today she handles all the sales and marketing for Honrama.
The name Honrama was created in honor of Honorio and in fact combines the first few letters of his full name – Honorio Ramirez Mata. He dreamed of making his own wine someday – a dream that was ultimately realized by Miram and Juan with the release of their first vintage from the 2008 harvest.
Miriam speaks of the memory of her father in every sip of their wine. That is truly special.
There is an element of pride one feels about the Napa Valley when one sees a number of new Latino producers over the past 5-10 years. For decades Latino workers have been the backbone of the Napa vineyards, possessing highly specific knowledge about the vines.

But until more recently there have been few Latino wineries/producers in the valley who have made the jump to producing wine commercially. Today, these producers are typically founded by the second generation, children of hard working parents who immigrated to the Napa Valley often several decades ago.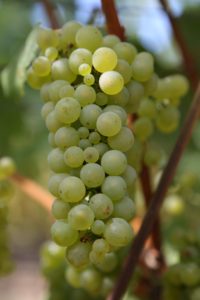 When Juan and Miram first met, Juan was working for SBC Telecom, Inc. in the Sacramento area with no background in wine. Perhaps it was for love or perhaps it was Miriam's persuasion skills that convinced him to make a lifestyle change. In any case Juan completely switched careers and started learning the hands on process of making wine – starting by doing basic cellar work.
Juan then worked for a company that specializes in mobile filtration systems for wineries. This job allowed him to work in different cellars with different winemakers. As a result he was exposed to fruit from vineyards throughout the Napa Valley, different wine making styles, and types of wine making equipment. Today he is part of a wine making team at another winery which is certainly convenient as he makes the Honrama wines using their production facility.
Through Juan's connections in the valley he is able to gain access to certain vineyard sources. Their Cabernet Sauvignon is sourced entirely from Rutherford. The 2012 vintage is dark ruby in the glass – the aromas are elegant showing blackberry, red cherry, dusty notes and an appealing mocha and caramel nuance at the edge of the bouquet which becomes more pronounced as the wine breathes. Structurally the wine is soft and elegant on the palate – the finish shows just a kiss of both oak and fruit tannins – equally are silky smooth in their nature.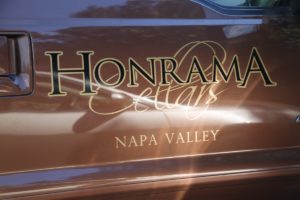 The 2012 Sauvignon blanc is 100% varietal sourced from Yountville. It is pale straw color in the glass. It initially shows notes of graphite opening to citrus blossom, grapefruit and as the wine continues to breathe – overtones of pear and red apple show. The bouquet becomes "prettier" as it breathes. On the entry, it is soft and rounded with a richness of fruit mid palate through to the finish. A slight creaminess lingers on the vibrant finish.
The label presents their story and personal interests – the image of the two horses represents their two sons and is also an homage to Juan's passion for horses. He uses his initials 'JP' as the brand on his own horses – and this also is displayed on their label.
Production is small – about 1000 cases of the Cabernet Sauvignon and 250 case of the Sauvignon blanc.
The wines are fairly well distributed in the Napa Valley – from wine shops (St. Helena Wine Center in St. Helena) to restaurants (Celadon in Napa). To join their mailing list visit: www.honramacellars.com