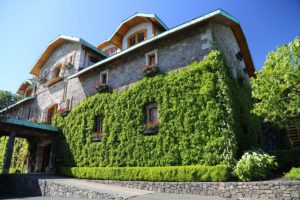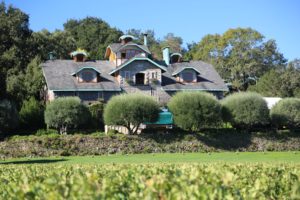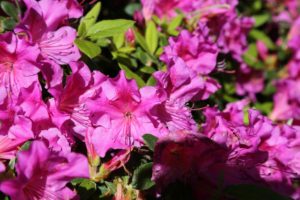 Far Niente Winery. The roots of Far Niente date back to 1871 when former gold miner in California's Gold Rush of 1849, John Benson turned farmer, acquired 300+ acres in what is now Napa's Valley's Oakville sub appellation. Incidentally John was an uncle of the famous American impressionist painter, Winslow Homer. He raised hay and grain crops as well as grew Muscat grapes – and records show he made his first wine in 1876 produced at his ranch and small wooden winery about 1.5 miles south from Far Niente's current location.
In the early 1880's John decided to build a winery – he hired noted architect, Hamden McIntyre, perhaps the Howard Backen of the times (Howard is a well-respected contemporary architect responsible for some of Napa's most creative and innovative wineries). Hamden had already designed a number of prominent wineries including the wooden Eschol Winery (now Trefethen Vineyards), Inglenook and the Greystone building housing what is now the Culinary Institute of America. The stone winery was completed in 1885 and in a somewhat unusual feature for the times, had a concrete rather then dirt floor. Benson named it "In Dolce Far Niente" or in Italian roughly meaning "sweet nothing" or "without a care" and his wine label featured a girl sleeping in a hammock.
After Benson died in 1910 the property remained in his family until it was sold right before Prohibition. In the decades following the property transitioned through many owners and the winery building became highly neglected.
In 1979, Gil Nickel, his wife Beth and partners including Robert Lieff purchased the winery and property and spent significant time restoring it. At the time, the historical winery building was covered in ivy and the property needed much work. Robert Lieff remembers Robert Mondavi pulling ivy off the building to expose the sign and using cables hooked to their jeeps one weekend to pull off the rest. A day later a building inspector from the city of Napa called confused by the recently exposed exterior of the winery building . He was wondering why a new building had gone up on the property "without" a building permit!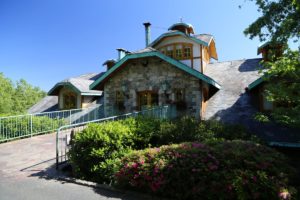 Ultimately the winery was impeccably restored along with becoming a showcase property for azaleas and other flowers. The first modern day vintage of Far Niente was from 1979 – subsequent vintages were produced at an offsite production facility until the 1982 vintage which was produced on site. The first wine they produced was a Chardonnay from 1979 – the first vintage of Cabernet Sauvignon from the property was from 1982. Today Far Niente continues to focus exclusively on these two varieties.
Gil was born and raised in Oklahoma – he worked for his family business, Greenleaf Nursery (its roots date from 1945 when his parents Harold and Rebecca Nickel founded a retail nursery in Muskogee, OK) – and eventually he became President of the company for 8 years before he moved to the Napa Valley. Incidentally, Greenleaf has since become the nation's second largest, family owned wholesale nursery employing over 1,000 employees and maintaining four major nursery sites, two in Texas, one in Oklahoma and one in North Carolina.
Gil attended (UC Davis) to learn more about wine making after becoming smitten with wine when he was already in his 30's. He passed on far to young (at age 64) in 2003.
In mid 2008 solar cells were installed on the property (including both land based and floating panels) to power much of the winery operations. This is the only Napa winery we know of that has solar cells installed on top of a pond. The Far Niente property is listed on the National Register of Historic Places. The winery is located on 13 acres with landscaping that is styled after part of the Southern USA. Over 9000 azalea plants grace this property and April is truly the time of year to be here to see the gardens ablaze in a sea of pink.
Far Niente is located at the end of a long tree lined driveway on top of a small hill just before climbing up the Oakville Grade. This well-regarded neighborhood includes several nearby premium wineries such as Harlan Estate, BOND and Futo Estate.
Experiences begin in the main hall; when you arrive you will see your name on a plaque along with other guests. Guests taking a tour and tasting experience will descend to the fermentation area and into part of the wine caves. When Gil and his partners acquired the property they noticed a stone archway at the west end of the cellar (backing up into the hillsides). They surmised that Benson had plans to eventually drill a cave into the side of the hill. In 1980 they hired Napa Valley wine cave pioneer Alf Burtelson (a general engineering contractor), in the right circles, referred to as the Godfather of the modern day Napa wine cave. Alf is well into his 80's now and long since retired although is still living in the northern part of Napa Valley. He oversaw the drilling of a 60 foot tunnel into the hillside – perhaps the first cave for commercial wine use to be drilled in the Napa Valley since Prohibition.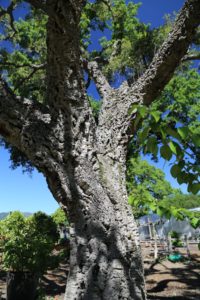 Over the years two more cave expansion projects took place using equipment from the UK originally for digging coal mines. By the time the caves were ultimately completed they were over 40,000 square feet – this is still one of the Napa Valley's largest wine caves. The caves were built with incredible acoustics – in certain places when one speaks it sounds exactly like using a microphone. And the wine making operations are visually appealing – each barrel is perfectly stained; workers even run a string along the wine barrels to make sure they are all arranged in a straight line.
Their wine library contains bottles of every vintage of their Chardonnay dating back to 1979 and vintages of their Cabernet Sauvignon dating back to 1982.
The tour and tasting used to continue into a separate building housing a classic car collection (the car collection is no longer part of the tour – visitors can see the car collection from behind a rope); if one knows their classic cars one will certainly be highly intrigued by visit here. This is one of the two best collections of old, expensive and rare antique cars that we know of in Napa (the other being at Palmaz which is not included on a tour). Gil Nickel used to race cars – his son Jeremy has his own racing team and one of Jeremy's cars is on display along with expensive one of a kind Ferrari's, Porche racing vehicles, and other premium automobiles.
Following the tour seated tastings are hosted in the Founder's Room or weather permitting outdoors down by one of ponds on site. The tiny Founder's Room accommodates about 10 people at a long table. Led by the expertise of the wine educator, guests will taste through both Chardonnay and Cabernet Sauvignon (and a Pinot Noir from their sister winery) and then finish with a current release of a Dolce dessert wine.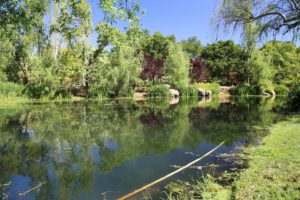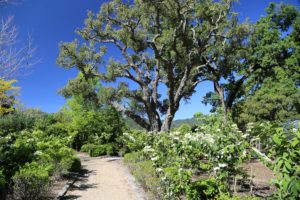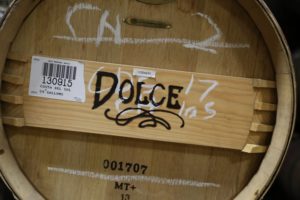 Dolce is a proprietary wine produced by Far Niente – a separate winery if you will, housed within its own wine cave. The focus of Dolce is on one wine each year, a Sautern style late harvest white wine blend often referred to as the "nectar of Far Niente". For those not familiar with how this wine is produced – you may be surprised to discover that its flavor and character comes from grapes harvested which are covered in various stages of ugly grey and black Botrytis spores. But the proof is in the glass – these are rich, layered wines with significant flavor complemented with great acidity. As a result, Dolce wines can age remarkably well for many years.
The first Dolce wine was produced in 1989. The 1990 Dolce (which we tasted at Far Niente from a Magnum bottle nearly 30 years after its vintage) shows dark amber in the bottle. The bouquet showcases a diversity of fruit and dessert driven spices. Offers aromas of honeycomb, nutty almond, toffee, caramel and a ripe apricot nectarine influence. Shows a bold intensity of flavor carried by a somewhat viscous and creamy mouth feel. Feels like liquid velvet on the palate. The finish is extremely long – with a secondary finish that comes slightly after the primary fruit finish – lingering with additional notes of almond, tangerine peel and apricot. The Dolce holds up incredible well after decades and this particular wine is living proof of that.
Several other 'sister' wineries are part of their overall 'collection' including Nickel & Nickel (also in Oakville focusing on single vineyard single varietal Cabernet Sauvignon), Enroute (Russian River Pinot Noir and Chardonnay from neighboring Sonoma County with the winery located in Sebastopol but not open to the public) and Bella Union, a Napa Valley based producer of a single vineyard Cabernet Sauvignon based wine each year. Bella Union produces this wine at a winery (the Del Bondio Winery) on Bella Oaks Lane in Rutherford. The name Bella Union is a tribute to Bella Oaks Lane (the site of their 25-acre vineyard) and to the Bella Union Roadway once located along Bella Oaks Lane and also to the nearby Bella Union Mining Company located in the Mayacamas mountains
Far Niente offers several premium experiences including their most popular offering, a 90 minute tour and tasting, a Private Cave Collection Tasting featuring current and library wines, a Private Estate Tasting featuring current Far Niente release wines plus hand selected wines from their sister wineries and a Chef's Table Tasting, pairing current release wines with small bites prepared by their in-house chef. It is best to make a reservation as far in advance as possible (1-2 months ideally), especially during busy summer and fall weekends. For more information, to book a reservation or to join one of their wine clubs, visit: www.farniente.com
Grounds/Gardens

Cave

Classic Cars

Hospitality

Greenleaf Nursery Locations (OK, TX NC)
Photos based on a personal visits coming soon.