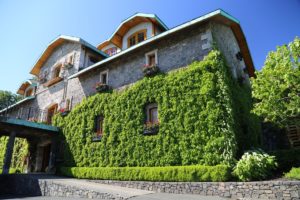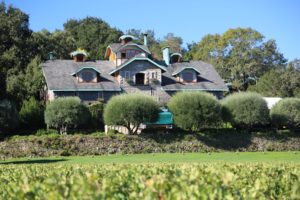 Far Niente Winery. The roots of Far Niente date back to 1871 when former gold miner in California's Gold Rush of 1849, John Benson turned farmer, acquired 300+ acres in what is now Napa's Valley's Oakville sub appellation. Incidentally John was an uncle of the famous American impressionist painter, Winslow Homer. He raised hay and grain crops as well as grew Muscat grapes (making a sweet Muscat wine) – and records show he made his first wine in 1876 (about 15,000 gallons) produced at his ranch and small wooden winery about 1.5 miles south from Far Niente's current location. An article in the November 30, 1877, issue of the St. Helena Star also references he made a "large quantity of choice raisins" in 1876. This same article mentions another vintner, A. Jean Monod who produced his own wines at Benson's place but in 1877 opened his own cellar in Oakville.
In the early 1880s John decided to build a winery; he hired noted architect, Hamden McIntyre, perhaps the Howard Backen of the times (Howard is a well-respected contemporary architect responsible for some of Napa's most creative and innovative wineries). Hamden had already designed a number of prominent wineries including the wooden Eschol Winery (now Trefethen Vineyards), Inglenook and the Greystone building housing what is now the Culinary Institute of America. The stone winery was completed in 1885 and in a somewhat unusual feature for the times, had a concrete rather than dirt floor. Benson named it "In Dolce Far Niente" or in Italian roughly meaning "sweet nothing" or "without a care" and his wine label featured a girl sleeping in a hammock.
What has to be one of the earliest still existing California wines was brought to Far Niente's attention in 1998 – an 1886 Far Niente Sweet Muscat (from a collection housed in Marin County).
After Benson died in 1910 the property remained in his family until it was sold right before Prohibition. In the decades following the property transitioned through many owners and the winery building became highly neglected. One of the owners, Martin Stelling had acquired some 600 acres in Oakville and was planning on restoring the old Far Niente building to turn it into the 'new' To Kalon Winery when he was tragically killed in an auto accident just north of Yountville in 1950 at age 47 (see our detailed notes about Stelling under our review of Robert Mondavi Winery on this website). However, his namesake, the Martin Stelling Vineyard still produces fruit for both Far Niente and Nickel & Nickel.
In 1979, Gilliland "Gil" Nickel and Gil's brother John Nickel along with partners, Doug Stelling and attorney Robert Lieff founded Far Niente Winery and spent significant time restoring the old winery on the property. At the time, the historical winery building was covered in ivy and the property needed much work. Robert Lieff remembers Robert Mondavi pulling ivy off the building to expose the sign and using cables hooked to their jeeps one weekend to pull off the rest. A day later a building inspector from the city of Napa called confused by the recently exposed exterior of the winery building. He was wondering why a new building had gone up on the property "without" a building permit!
Ultimately the winery was impeccably restored and became a showcase property for the surrounding gardens including azaleas and other flowers.
Prior to producing Far Niente wines, Gil made a home-wine called Nob Hill Cellars, named in honor of Nob Hill, San Francisco where he lived at the time (a bottle of 1977 Nob Hill Cellars Chardonnay is kept in the Far Niente wine cave and is presented to visitors during tours). When Gil moved into his home in Nob Hill, he discovered old winemaking equipment inside and wine from the first barrel he produced won a bronze medal at the Sonoma County Fair.
The first modern day vintage of Far Niente was from 1979 and was crushed at Markham Vineyards near St. Helena; this vintage and also the 1980 and 1981 vintages were produced at a warehouse in Sausalito, until the 1982 vintage which was produced on site. The first wine made was a Chardonnay from 1979 and the first vintage of Cabernet Sauvignon from the property was from 1982. Gil produced these early wines himself with the help of consulting winemaker, Charles Ortman. Today Far Niente continues to focus exclusively on these two varieties using only French oak. And Far Niente and their other wineries/brands are owned by private equity firm, Gi Partners (with six offices in the U.S.).
And in the early years, Susan Coughran, daughter of Dorothy Tchelistcheff (who was married to winemaker André Tchelistcheff) worked at Far Niente as Nickel's assistant.
Oklahoma Roots/Greenleaf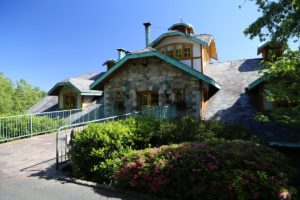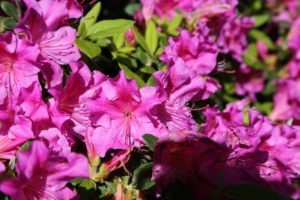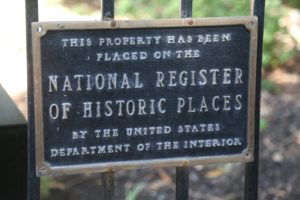 Gil was born and raised in Oklahoma, served in the Oklahoma Air National Guard and served a tour of duty during the Vietnam War. He worked for his family business, Greenleaf Nursery (its roots date from 1945 when his parents Harold and Rebecca Nickel founded a retail nursery in Muskogee, OK) and eventually became president of the company for 8 years before he moved to Napa Valley. Incidentally, Greenleaf has since become the nation's second largest, family-owned wholesale nursery employing over 1,000 employees and maintaining four major nursery sites, one in Texas, two in Oklahoma and one in North Carolina.
The original Greenleaf Nursery was named after Greenleaf State Park in Braggs Oklahoma – about an hour drive from Tulsa. Greenleaf State Park has earned a number of coveted awards including Oklahoma's Park of the Year for three years. The park is very family friendly, offering several short easy hikes or an 18-mile trail loop around Greenleaf Lake, camping and RV hookups, cabins for rent built in the 1930s with the help of German POW's, access to the picturesque Greenleaf Lake for fishing and swimming (including a small café and shop on the Greenleaf Marina) along with kayak and canoe rentals and a small children's water park including a water slide.
The Park Hill Nursery (the Greenleaf 'mothership') is only about a 30-minute drive from Greenleaf State Park. This is where Greenleaf Nursery got its start – its roots were planted here so to speak in 1957 when Gil's brother John Nickel purchased this property; it now serves as the Greenleaf Nursery corporate headquarters and offices. The building that houses corporate offices was originally the home for John Nickel and his family and was built in 1965/1966. It was exclusively used as the family home only for about 3 years and was converted into offices in 1969.
John has led an intriguing and diverse life including hitchhiking to California from Oklahoma when he was 15 years old to pick agricultural crops and then hitchhiking back. In 2000 he donated 17,000 acres in the Oklahoma Ozarks to The Nature Conservancy, now called the J. T. Nickel Family Nature and Wildlife Preserve. It is the largest such piece of protected land in the Ozarks and includes a herd of free ranging elk and a number of black bears. Incidentally John was inducted into the Oklahoma Hall of Fame in 2019.
The headquarters property is the most amazing nursery property we have ever visited. It is now more than 600 acres of container-grown plants, greenhouses and landscaping spread over rolling hills. One can get an idea of the scope of their operations by pulling over on a hill on Highway 82 driving south just above their main entrance. At its peak, Greenleaf Nursery provides some 6 million plants to various retail outlets and other clients, across the country (the exception being the west coast and south Florida).
Over the years Gil was also involved in a number of other businesses including operating several Kentucky Fried Chicken franchises, oil and gas rights and a travel agency based in Tulsa, OK.
Muskogee, Oklahoma (birthplace of Gil & John Nickel)

Greenleaf State Park, Oklahoma

Greenleaf Nursery headquarters, Park Hill Oklahoma

Greenleaf Field Nursery, Fort Gibson Oklahoma

Greenleaf Nursery, El Campo Texas

Greenleaf Nursery, Tarboro North Carolina
Visit coming by 2024.
J. T. Nickel Family Nature and Wildlife Preserve, Oklahoma
Visit coming by 2024.
Gaylord-Pickens Museum (home of the Oklahoma Hall of Fame)
Visit coming by 2024.
In a bit of local wine knowledge, sometimes lost to the annals of history, Gil and John purchased Chateau Chevalier in 1983 (now part of Spring Mountain Vineyard) and John lived on the property for a year. They were going to rename this site to Nickel & Nickel but then John decided to move back to Oklahoma and with vines infected with phyloxxera at the time, they sold the property in 1993. However, during their ownership, they did register the old winery with the National Register of Historic Places and the did produce wines at least initially under the Chateau Chevalier label.
The label for the 1984 bottle of Chateau Chevalier Chardonnay was designed by John Nickel and Ralph Colonna (Ralph helped work on the original drawings for the iconic Silver Oak wine label) and the tiny engraving on the label was produced by Master Engraver Robert Swartley (he died in 2016 and was also responsible for the engraving for Abreu Vineyards, among others).
Gil attended (UC Davis) to learn more about wine making after becoming smitten with wine when he was already in his 30's. He passed on far to young (at age 64) in 2003 from melanoma. After his death Beth and the V Foundation raised 1 million dollars which was donated to UCLA's Jonsson Cancer Center Foundation to establish the V-Foundation-Gil Nickel Family Fellowship in Melanoma Research. Every year UCLA gives away one Gil Nickel Humanitarian Award.
—
In mid 2008 solar cells were installed on the property (including both land based and floating panels) to power much of the winery operations. This is the only Napa Valley based winery with solar cells installed on top of a pond. The Far Niente property is listed on the National Register of Historic Places. The winery is located on 13 acres with landscaping that is styled after part of the Southern USA. Over 9,000 azalea plants grow on the property; April is an especially nice time of year to visit the property because the gardens are ablaze in a sea of pink and red.
Far Niente is located at the end of a long ginkgo-tree lined driveway, perched on top of a small hill not far from the Oakville Grade (which eventually leads into Sonoma County). This well-regarded neighborhood contains several nearby premium wineries including Harlan Estate, BOND, Futo Estate and Gil Nickel's son Jeremy Nickel's winery, The Vineyard House.
When Gil and his partners acquired the property, they noticed a stone archway at the west end of the cellar (backing up into the hillsides). They surmised that Benson had plans to eventually drill a cave into the side of the hill. In 1980 they hired Napa Valley wine cave pioneer Alf Burtelson, a general engineering contractor who founded his company in 1964. Alf is well into his 80s now and long since retired although is still living in the northern part of Napa Valley. He oversaw the drilling of a 60-foot tunnel into the hillside which was one of the first if not the first modern cave for commercial wine use to be drilled in Napa Valley since Prohibition. During their initial blasting, a cache of silver dollar coins was uncovered, one of which was later embedded into the concrete floor near the exit of the cave – an 1889 coin.
Alf's first job was working on building a several mile stretch in the late 1950s of what is now the 280 freeway south of San Francisco. He formed Alf Burtleson Construction company in 1964; his first client was the San Francisco Water Department with work conducted on Twin Peaks. Alf's first cave job in Napa Valley was in 1972, to repair the original Beringer caves which his company did successfully; this eventually led to more work for Beringer, including drilling new caves.
For a period of time in the 1980s Alf's company was the only company drilling winery caves within Napa Valley. During his time in business, caves evolved from only being used for wine production to being used for event spaces and needing commercial kitchens and bathrooms. His drilling rig was a Dosco MK2a Roadheader which was originally used in the UK for drilling coal mines. Alf told us he chose this equipment because it was able to drill curved ceilings rather than some of the American equipment at the time which could only drill flat ceilings. He sold his company in 2002; the last winery cave he drilled in Napa Valley was for Bryant Family Winery. A look at Napa Valley's wine caves including the significant contributions that Alf made to the valley is highlighted in the book, Into the Earth: A Wine Cave Renaissance by Daniel D'Agostin and Molly Chappellet.
Over a span of 20+ years two more cave expansion projects took place at Far Niente. By the time the caves were ultimately completed they were over 40,000 square feet; this is still one of Napa Valley's largest wine caves. The caves were built with incredible acoustics – in certain places when one speaks it sounds exactly like using a microphone. And the wine making operations are visually appealing as each barrel is perfectly stained; workers even run a string along the wine barrels to make sure they are all arranged in a straight line.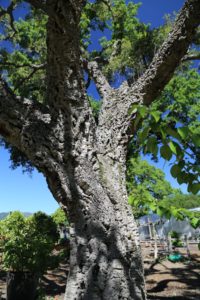 Their wine library contains bottles of every vintage of their Chardonnay dating back to 1979 and vintages of their Cabernet Sauvignon dating back to 1982.
Hospitality
Tours and tastings begin in the main hall; note the small chandeliers, these were sourced from the former Seattle Opera House. Beth (Yorman) Nickel (Gil's wife, also from Oklahoma) provided the interior décor. When guests arrive, they will see their name on a plaque among the names of other guests. After a welcome wine, guests taking a tour will descend to the fermentation area and into part of the wine caves.
The tour and tasting used to continue into a separate building housing a classic car collection (the car collection is no longer part of the tour however, visitors can see the car collection from behind a metal chain); if one is a classic car enthusiast, one will certainly be highly intrigued by visit here. This is one of the two best collections of old, expensive and rare antique cars that we know of in Napa (the other being at Palmaz Winery which is not included on a tour). Gil Nickel used to race cars – his son Jeremy has his own racing team and one of Jeremy's cars is on display along with expensive one of a kind Ferrari's, Porsche racing vehicles, and other premium automobiles.
Following the tour seated tastings are hosted in the Founder's Room or weather permitting outdoors down by one of ponds on site. The tiny Founder's Room accommodates about 10 people at a long table. Led by the expertise of a wine educator, guests will taste through both Chardonnay and Cabernet Sauvignon (and a Pinot Noir from their sister winery) and then finish with a current release of a Dolce dessert wine.
Dolce
Dolce is a proprietary wine produced by Far Niente – a separate winery if you will, housed within its own wine cave. The focus of Dolce is on one wine each year, a Sauterne style (Château d'Yquem inspired) late harvest white wine blend often referred to as the "nectar of Far Niente". For those not familiar with how this wine is produced – one may be surprised to discover that its flavor and character comes from grapes harvested which are covered in various stages of ugly grey and black Botrytis spores. But the proof is in the glass – these are rich, layered wines with significant flavor complemented with great acidity. As a result, Dolce wines can age remarkably well for many years.
The vineyard for the Dolce wines is 20 acres in Coombsville (east of the city of Napa). Unlike some wineries that cultivate and then spray spores on already harvested fruit, the Dolce wines are created each year through natural occurring botrytis spores which grow on the grapes later in the season (usually in November). Sorting and selecting the right fruit for Dolce is an extremely important part of making this wine as not every grape or bunch is covered with the necessary botrytis spores. The blend makeup of Dolce is heavily weighted towards Sémillon – usually around 90% Sémillon and 10% Sauvignon Blanc.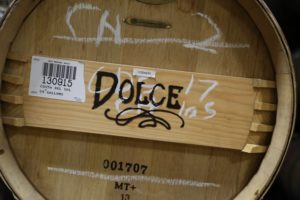 The first Dolce wine was produced in 1989 and has been produced every year since. The 1990 Dolce (which we tasted at Far Niente from a magnum bottle nearly 30 years after its vintage) shows dark amber in the bottle. The bouquet showcases a diversity of fruit and dessert driven spices. Offers aromas of honeycomb, nutty almond, toffee, caramel and a ripe apricot nectarine influence. Shows a bold intensity of flavor carried by a somewhat viscous and creamy mouth feel. Feels like liquid velvet on the palate. The finish is extremely long – with a secondary finish that comes slightly after the primary fruit finish – lingering with additional notes of almond, tangerine peel and apricot. The Dolce holds up incredibly well after decades and this particular wine is living proof of that.
The 2013 Dolce initially offers a bouquet with aromas of an orange peel zest but as it opens aromas of honeysuckle and apricot show along with a noticeable nutty nuance including both hazelnut and almond. Features a lovely mouth feel – a softness that extends across the palate from start to finish – with a simultaneous brightness showing from the acidity. The mouth feel is supple in nature but not heavy or viscous. This wine is very sweet (perhaps sweeter than we recall from other vintages) although it is slightly tempered by the acidity. Shows flavors of apricot and a number of baking spices including clove and a hint of vanilla that lingers on the long, sweet finish.
Incidentally the 1999 Dolce vintage earned a special nickname of St. Nicholas – out of all the vintages to date, this one was harvested the latest – on December 6, 1999.
Far Niente Wines
Chardonnay

The 2022 Far Niente Chardonnay from a vineyard in Coombsville is medium golden in color; its sweetly floral aromatics are immediately present, offering scents of honeysuckle and jasmine accompanied by stone fruit aromas of apricot, yellow nectarine and peach with Golden delicious apple, pear and pineapple. And there are also some tropical fruit influences here including mango. A sweet aromatic thread runs through the palate of crème Brule and a note of warm butter. There are plenty of aromatic layers at work here. The palate is bight and richly flavored, yet also we noted the word balanced to describe its overall character. It offers flavors of peach, apricot, pineapple, pear, red apple and mandarin orange. The finish is long and fruit filled. There is a reason why the Far Niente Chardonnay has such a loyal and long time following and this bottle is a great example of why.
The 2018 Far Niente Chardonnay offers a bouquet with a diversity of aromatic intrigue. Aromas of citrus blossom, popcorn, apricot, pear and grapefruit. On the palate offers flavors of mandarin orange, granny smith apple – a nice balance between acid and sweetness of fruit (no residual sugar). The mouth feel is supple and soft. Lingers with a brightness of acidity on the finish – but no tartness along with an orange peel zest, hints of popcorn and a touch of baking spice. This is a wonderful wine to enjoy by itself.
Cabernet Sauvignon
Far Niente is one of only several Napa Valley based wineries to age still wines in bottle, inside their cave (others include White Rock Vineyards and Checkerboard Vineyards). While Far Niente produces one Cabernet Sauvignon each year, they set aside about 20% of the vintage and age it in bottle, inside their cave for two more years before releasing this wine again. This longer aged Cabernet Sauvignon is referred to as their Cave Collection and is generally not distributed. The 2015 Far Niente Cave Collection Cabernet Sauvignon features a pretty bouquet with notes of dark cherry, chocolate, old cedar box, dried rose petal along with a ripe plum-like sweetness. Offers an intensity of fruit on the palate with both red and darker cherry complemented by mouthwatering acidity. Lingers with broadly distributed somewhat earthy tannins – not course in their feel and are nicely integrated.
2011 is an excellent glimpse into a vintage that was more challenging than normal due to late rains into June and early rains during September as well as cooler growing conditions. As a result, vineyards in parts of the valley had a hard time ripening to optimum maturity. It was a vintage in the Napa Valley that was generally panned by critics but a vintage where individual sites played an extremely important role along with winemaker skill including their ability to carefully sort the fruit prior to fermentation.
The 2011 Far Niente Cave Collection Cabernet Sauvignon features a bouquet with character – more aromatic layers then perhaps a 'riper' year. Shows earth notes, dust, cigar smoke, hints of jalapeno pepper and red licorice. Lighter in style then a typical Napa Valley vintage offers more red fruit notes then darker fruit on the palate including cranberry, currant and red cherry. Very balanced, 8 years after vintage still shows a firm tight grip of tannins although their feel is fairly fine-grained.
The 2017 Far Niente Estate Cabernet Sauvignon features aromas of plum along with cigar smoke with a slight herbal note and hints of cedar and dust. As it breathes hints of mocha show. Shows red fruits on the palate including cranberry and red currant – real nice acidity, mouthwatering. The tannins are still a bit tight at the time of our tasting – with a firm grip but are not course. This wine shows all the hallmarks of being very age-worthy – plenty of fruit, great acidity and tannins that will need time to fully integrate.
—
Several other 'sister' wineries/brands are part of their overall 'collection' including Nickel & Nickel (also in Oakville focusing on single vineyard single varietal Cabernet Sauvignon), Enroute (Russian River Pinot Noir and Chardonnay from neighboring Sonoma County with the winery located in Sebastopol but not open to the public) and Bella Union, a Napa Valley based producer of a single vineyard Cabernet Sauvignon based wine each year.
And in 2020 Far Niente announced a new wine brand, Post & Beam – a name that honors wooden barns. Like at Far Niente, the focus at Post & Beam is entirely on Napa Valley Chardonnay and Napa Valley Cabernet Sauvignon – but at a much lower price point.
Bella Union Winery
Bella Union's first vintage was in 2012; the wines were produced for several years at the old Del Bondio Winery on Bella Oaks Lane in Rutherford and also at Nickel and Nickel. However, in late 2021 Far Niente Wine Estates (FNWE) purchased Provenance Winery and the surrounding property and the Provenance brand. FNWE quickly sold the Provenance brand to Lodi based Thomas Allen Vineyards and Winery.
The winery will reopen as Bella Union sometime in summer 2024 after a period of renovation. Stay posted, we will visit once the new hospitality and winery operations are up and running and will create a separate review on this site of Bella Union including tasting notes of select Bella Union bottlings.
The name Bella Union is a tribute to Bella Oaks Lane (the site of their 25-acre vineyard) and to the Bella Union Roadway once located along Bella Oaks Lane and also to the nearby Bella Union Mining Company located in the Mayacamas mountains. The Bella Union Mine was a quicksilver mine first discovered in the late 1860s (at one point owned by Henry and Dorothea Rohlwing) and operated until 1931 (although we have seen newspaper records indicating plans to reopen in 1941). A St. Helena Star article dated June 30, 1876, indicated the mine shipped 27 flasks of quicksilver that week. And the Rohlings later sold their property to Gustave Niebaum (founder of Inglenook Winery).
Del Bondio Winery (Former Bella Union production space)

Far Niente offers several premium experiences including their most popular offering, a 90-minute tour and tasting, a Private Cave Collection Tasting featuring current and library wines, a Private Estate Tasting featuring current Far Niente release wines plus hand selected wines from their sister wineries and a Chef's Table Tasting, pairing current release wines with small bites prepared by their in-house chef. It is best to make a reservation as far in advance as possible (1-2 months ideally), especially during busy summer and fall weekends.
Older vintages of wine are available for sale on site. For more information, to book a reservation or to join one of their wine clubs, visit: www.farniente.com
Grounds/Gardens

Far Niente Cave/Winemaking

Dolce Cave

Classic Cars

Hospitality

—