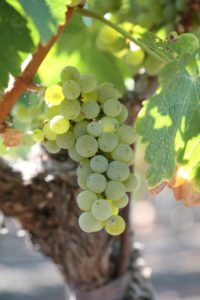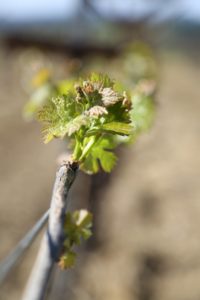 CrauforD Napa Valley released their first vintage in 2000. They were founded by Marilyn Crawford Corley a longtime Napa Valley resident whose heritage is from Scotland…hence the Scottish wine label names and their Scottish motto "Tutum te robore reddam" which translates to "I will render you safe by my strength". Although Marilyn has retired her son Chris Corley continues to make the wine and has done so since their first vintage. If their last name is familiar, yes there is a connection between the Corley Family/Monticello Winery and in fact their wine is made at Monticello Winery.
Their estate property contains about 40 acres, 20 of which are planted to vines and future plans may call for their own estate reserve Cabernet Sauvignon. As of the time of our latest update to this review, they focus their efforts on three wines, a Cabernet Sauvignon, Zinfandel and a Sauvignon Blanc. Despite the grapes for these wines coming from Napa area high end vineyards they have kept their prices very reasonable by Napa standards.
We began our taste with their 2006 Sauvignon Blanc. This is a delightful wine with a very floral aromatic nose. If you serve it less chilled more of the tropical fruit flavors will come to the front rather than lime/citrus type flavors. We even picked up just a hint of banana towards the finish.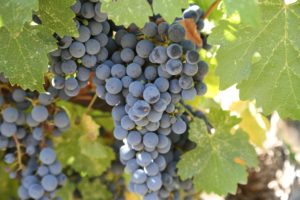 The 2003 "Tattoo" Cabernet Sauvignon was actually held back longer than normal as it was a robust wine that needed additional aging before release. Its full of black cherry flavors complemented with hints of chocolate and mocha and a touch of vanilla from the oak towards the finish. This wine will do well with aging and another 10-15 years is not unreasonable.
The 2005 Zinfandel was aged partially in Hungarian oak which is responsible for some of the spicy characteristics in this wine including cloves and cinnamon. This is certainly not an overly fruity "jammy" Zinfandel like some of the ones we have tried in the valley, rather it strikes a good balance between fruit, acidity and tannin structure. Their total production of all their wines is around 5000 cases and you can find their wines locally at Backroom Wines in the town of Napa.
For more information, visit: www.craufordwine.com
Note: This review has been identified as needing a *major* update. We hope to visit with Juliana by the end of 2018.