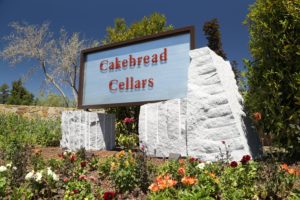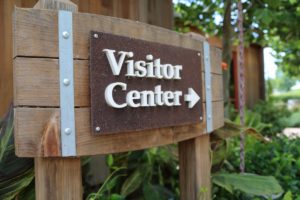 Cakebread Cellars, one of Napa's better well known still family run and operated wineries, is located just north of Robert Mondavi Winery on the east side of Highway 29. The driveway is somewhat hidden by trees and there is no obvious sign on the actual highway. The entrance comes up fast so about a quarter mile past the Mondavi Winery begin your slow down.
During the busier times of the year there will actually be an attendant stationed before the parking lot making sure you have an appointment and directing you where to park. You must check in at their main retail room before you start any of their tours or tastings.
Founders, Jack and Dolores Cakebread are from Oakland where they owned an auto garage. Jack was also a photographer and studied under the famed outdoor photographer Ansel Adams for a number of years. They founded Cakebread in 1973 with a release of merely 157 cases of Chardonnay sourced from vineyards owned by Trefethen Winery.
With the low production, Jack thought if he wasn't able to sell it he could always drink it! Fortunately the former owners of Groezinger's wine shop in Yountville (still there by the way, but now called Wine Country Connection) purchased most of this original vintage and they were able to get the wine in the hands of sophisticated wine drinkers, mostly from the San Francisco Bay area. As a result, word spread about the quality of this wine and production soon increased rather rapidly.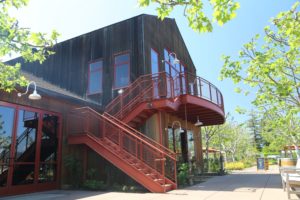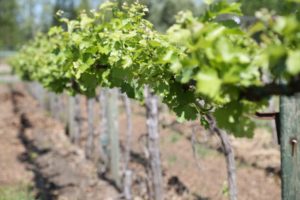 Wondering why Ansel never photographed the Napa Valley? Ansel was awarded a contract to photograph the valley for a coffee table book but he gave the contract to Jack Cakebread instead. It is interesting to note that Turnbull Cellars, located next door to Cakebread holds the largest private collection of Ansel Adam's works in the Valley.
During a photo shoot in the Napa area Jack stopped to visit old friends – who owned an old cattle ranch (site of the current Cakebread Cellars). He told them to call him if they ever wanted to sell – merely hours after arriving back home in Oakland he received a call from these friends who said they wanted to sell. The rest is history – Jack and Dolores commuted from Oakland to Napa for many years until moving here full time in the early 1990's.
They produce high quality wines which are found in many premium restaurants nationwide. If you have the time, we highly recommend the 90 minute in depth tour which provides an intimate look at the wineries' inner operations and ends with a tasting in their hospitality room. This educational tour provides a good general overview of various wine topics and would be especially beneficial for someone new to wine tasting. These tours and other events are among the best values for the price in the valley.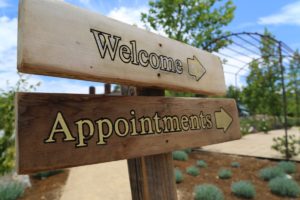 The tour guides are very informative and friendly – they really invite questions from the audience and this is a good opportunity to pick up on local wine knowledge. Cakebread often holds food and wine pairing events, sensory seminars, as well as other educational events. Regular tastings are offered every 15 minutes daily – any visit to Cakebread requires an advance appointment.
They have a rather large garden in the back of the winery from which they source their vegetables and herbs. Most Napa wineries don't have a full time chef and there are a handful that have just one, Cakebread has two full time chefs. With their fresh produce straight from the garden, trained chefs on site and excellent wine, Cakebread is the epitome of the Napa Valley lifestyle.
During our most recent visit we had the chance to see the winery really in action – this is during harvest which is always the best time to a take a tour in the wine country. They have two completely separate wine making facilities; one for white wine and one for red wine. During harvest we saw employees zipping back and forth between the two on electric scooters or bicycles. Your tour will visit the white wine production facility only. Tour stops include their huge modern barrel storage facility, visits to the back of the winery where their large wine presses are located and a stop in the vineyard.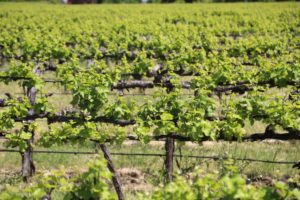 One of the tour highlights is of course tasting the wine – and you do so on the second level of their fairly new hospitality center. The ceiling above the first floor is literally made from used corks – the most corks you will aesthetically see in one place at any Napa winery. One of their employees told us he made a rough count and then calculated around 45,000 corks are here – amazing! The views from the 2nd level balcony are excellent – you look east over a sea of vineyards. You can also see the original winery where Jack Cakebread made his first vintage in 1973.
Their Chardonnay is very well known especially among the restaurant industry as that is Cakebread's key outlet for this wine. They make a number of Chardonnay's; we tried the 2007 Napa Valley Chardonnay right after its release. It has nice aromas including tangerine, just a hint of toasted oak and crème Brule with good citrus notes on the palate. It has good fruit and is slightly creamy.
Both Chardonnay's undergo sur lee barrel aging (the lees or sediment at the bottom of the barrels are hand stirred – their Chardonnays are also mostly barrel fermented – rather than in tank) but the reserve vintage sees more aging than the normal Chardonnay. In addition, the Reserve vintage comes from just two very high end vineyards in Carneros – Cakebread's own vineyard and also the well-known Hudson Vineyard. The 2005 Reserve wine is dark yellow – big for a Chardonnay with a nice rounded rich mouth feel and notes of toasted oak. It undergoes some malolactic fermentation and is somewhat creamy and slightly buttery.
A special mention can be made about their proprietary Rubáiyat – which you are not going to find at any other Napa wineries. This blend is predominately Pinot Noir with Zinfandel & Syrah. This wine is the best of both worlds if you enjoy Pinot and Zinfandel. The nose on the 2006 vintage is decidedly spicy, more representative of a Zinfandel whereas it is Pinot Noir flavor all over the palate – strawberry, raspberry and red cherry. This is a very fruit forward wine.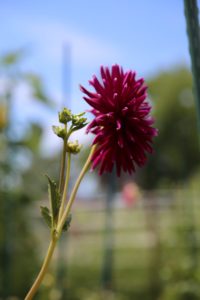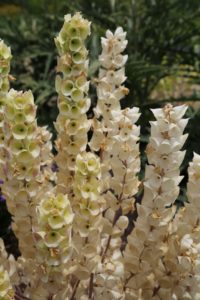 The 2005 Cabernet Sauvignon is a great food wine – its well balanced between acidity, structure, and flavor. It is Bordeax style in nature – the nose is elegant somewhat floral with nice notes of blackberry which also follow through onto the palate. The mouth feel is smooth and rounded with firm yet soft tannins.
Cakebread holds an annual photo contest; this started after customers started sending in photos of themselves enjoying Cakebread wine from various locations – entries need to include a photograph showing you wearing a Cakebread Cellars shirt or there needs to be a bottle of Cakebread Cellars wine in your photograph – each picture needs to be accompanied by a 100 word description or less. The past winning photographs (dating back to the early 1990's) hang on the wall next to their reserve room.
Want to see long Limo's?! We've been to Cakebread a number of times and there is always a white or black limo, sometimes several, parked in the rear parking lot. Visit: www.cakebread.com
NOTE: as of mid 2018 the primary hospitality center at Cakebread Cellars remains closed; their tasting room has been moved to the 'back' of the property (parking is now in the back of the property as well). The new hospitality center will be under construction until most likely late 2019. We will keep a close eye on the progress of this and will revisit and update this review accordingly once it is fully open.