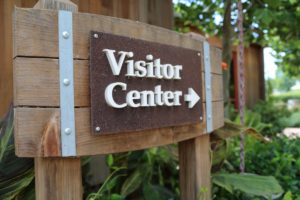 Cakebread Cellars. As one of the iconic family-owned wineries of Napa Valley, while relentlessly promoting their own wines, Cakebread Cellars has played an integral role in educating visitors about Napa Valley and promoting this special slice of the state. From humble beginnings rooted in Oakland California, Cakebread has become one of the wines most synonymous with Napa Valley.
Founders, Jack (died 2022) and Dolores Cakebread (died in 2020) owned a car repair business in Oakland called Cakebread's Garage that Jack's father began in 1925; the building is still there, not far from Clinton Square and is now home to In & Out Auto Glass. Jack was also a semi-professional photographer and studied under the famed outdoor photographer Ansel Adams for about 9 years. His introduction to Ansel Adams was through a gift certificate to one of his classes that Dolores gave him as a Christmas present. Jack and Dolores founded Cakebread in 1973 with a release of merely 157 cases of Chardonnay sourced from vineyards owned by Trefethen Winery and made this first vintage at Trefethen. Their first ever vintage of Cabernet Sauvignon was from 1974. In 1975 with not enough space at their new winery to handle their increased production, they processed their Cabernet Sauvignon from this vintage up at tiny Keenan Winery (on Spring Mountain, above St. Helena).
With their initial tiny production, Jack thought if he wasn't able to sell the wine, he could always drink it. Fortunately, the owner at the time of Groezinger's wine shop in Yountville (still there by the way, but now called Wine Country Connection), Phillip Faight purchased most of their inaugural vintage 1973 Chardonnay. Phillip was able to sell this wine to sophisticated wine drinkers, mostly from the San Francisco Bay area. As a result, word quickly spread about the quality of the 1973 Chardonnay and production soon increased rather rapidly.
Today their sons, Bruce (working at Cakebread since 1978, for more than 20 years as winemaker) and his brother Dennis (working at Cakebread full-time since 1987) oversee the overall winery operations. Both Bruce and Dennis worked at the winery in their early years. Dennis is also the founder of Mullan Road Cellars, based in Walla Walla, Washington – a brand that sources from several vineyards in that part of the state.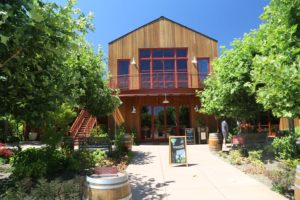 Wondering why Ansel Adams never photographed the Napa Valley? Ansel was awarded a contract to photograph the valley for The Treasury of American Wines book, but he gave the contract to Jack Cakebread instead. In an interesting twist of fate, Turnbull Cellars, located next door to Cakebread holds the largest private collection of Ansel Adam's works in the valley.
During a photo shoot for this book in 1972, Jack stopped to visit old friends Jack and Helen Sturdivant who owned the Sturdivant cattle ranch (site of the current Cakebread Cellars). The Cakebread's told the Sturdivant's to call if they ever wanted to sell – merely hours after arriving back home in Oakland Jack & Dolores received a call from their friends who after thinking about Cakebread's offer decided they were in fact interested in selling their property. The rest is history – short on funds, Jack and Dolores offered to put a down payment on the property with the advance that Jack had received from the book he was working on. The offer was accepted with the caveat that the Sturdivant's could live on site as long as they wanted. Jack and Dolores commuted from Oakland to Napa for many years, sold Cakebread's Garage in 1990 and moved to the Napa Valley full time in the early 1990s.
Hospitality
The winery is located slightly north of Robert Mondavi Winery on the east side of Highway 29. During busy times of the year (usually summer and fall weekends) a parking attendant will often be stationed at the entrance to the parking lot to verify that guests have appointments as well as directing visitors where to park. Visitors must check in at the reception before joining any tours or tastings.
We recommend the 90-minute in depth tour which provides an intimate look at the wineries' inner operations and ends with a sit down tasting. This educational tour provides a broad overview of various wine topics and would be especially beneficial for someone new to wine tasting. These tours and other events are among the best values for the price in the valley.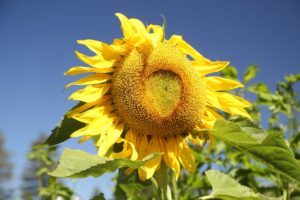 The Cakebread tour guides are very informative and friendly – they invite questions from visitors; this is an excellent opportunity to learn more about the wine business.
Cakebread often holds food and wine pairing events, sensory seminars, as well as other educational events. Regular tastings are offered every 15 minutes daily – any visit to Cakebread requires an advance appointment.
During a number of visits over the years in the fall we have had the chance to see the winery really in action during harvest – which is always an ideal time to tour a winery. Cakebread operates two completely separate wine making facilities; one for white wine and one for red wine. During harvest we saw employees zipping back and forth between the two on electric scooters and bicycles. Tours will stop in both the fermentation and barrel rooms, the rear of the winery where the wine presses are located and a stop in the vineyard to closely examine some of the vines.
One of the tour highlights is of course tasting the wine – and guests do so in a number of spaces on the property including on the second level of their hospitality center. The ceiling above the first floor is literally made from used corks – the most corks you will see in one place at any Napa winery. One of their employees told us he made a rough count and then calculated around 45,000 corks are here. The views from the 2nd level balcony are excellent – one looks east over a sea of vineyards. A tour also includes a view of the original winery where Jack Cakebread made his first vintage in 1973.
The Garden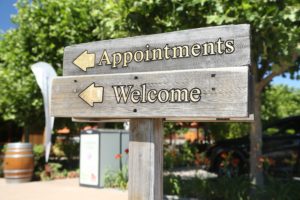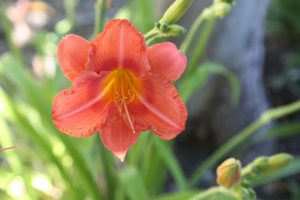 A rather sizable garden (about 1 acre of land) originally founded by Dolores Cakebread is located in the back of the winery; today it is a source for fresh vegetables and herbs used in their culinary program along with a number of edible flowers. Small paths bisect rows of plantings – visitors can wander through at their leisure.
Most Napa wineries don't have a full-time chef and there are a handful that have just one, Cakebread employs several chefs. With their fresh produce straight from the garden, trained chefs on site and excellent wine, Cakebread is the epitome of the Napa Valley lifestyle.
Vineyards
The estate property which surrounds the winery has grown over the years as neighbors sold off bits and pieces to Cakebread. Today the home vineyard is 50 acres of vines on 68 total acres – planted to several varieties including Sauvignon Blanc and Cabernet Sauvignon.
Over the decades, Cakebread has acquired approximately 1,900 acres with the majority located in Napa Valley but also several vineyards to the north in Mendocino County. Nearly 800 acres are planted to vines spread out over 15 different vineyard sites (13 in Napa Valley and 2 in Anderson Valley).
Perhaps the crowning hillside jewel of their vineyard collection is the Dancing Bear Vineyard high on the slopes of Howell Mountain offering some of the *most spectacular* views of nearly all of the entire Napa Valley spread out far below. This vineyard was their first Napa Valley acquisition in 1998 outside of their winery Oakville and Rutherford 'home vineyards'.
Select Wines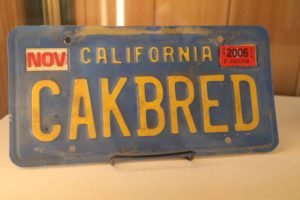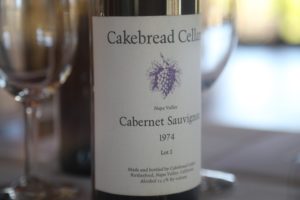 Seventy percent of Cakebread's production is white varieties (mainly Chardonnay and Sauvignon Blanc) with the majority of their red production being Cabernet Sauvignon. Cakebread produces premium wines (at a fairly sizable production for Napa Valley standards); the wines are found in many high-end restaurants nationwide and it is through this distribution along with word of mouth that people often discover their wines.
The Cakebread Chardonnay is very well known especially among the restaurant industry as that is a key sales channel for this wine. They produce several Chardonnays; during an early visit to the winery, we tried the 2007 Cakebread Cellars Napa Valley Chardonnay. It offers pleasant aromas including tangerine, just a hint of toasted oak and crème Brule with pretty citrus notes on the palate. Balanced with a noticeable intensity of flavor, the palate is slightly creamy in texture.
The Cakebread Chardonnays undergo sur lee barrel aging (the lees or sediment at the bottom of the barrels are stirred by hand). Their Chardonnays are also mostly barrel fermented – rather than fermented in tank; their reserve Chardonnay sees more aging than their more widely distributed Chardonnay. In addition, the Reserve vintage is sourced from two premium sites in Napa Valley: Cakebread's own vineyard and also the well-known Hudson Vineyard. The 2005 Cakebread Cellars Reserve wine is dark yellow; this wine has some noticeable weight, even for a Chardonnay with a pleasing rounded rich mouth feel and lingering notes of toasted oak. It undergoes some malolactic fermentation and is somewhat creamy and slightly buttery.
Sauvignon Blanc was one of the first varieties the Cakebread's planted in part because of Dolores's love of white wines and at the urging of their neighbor Robert Mondavi who offered to purchase fruit if they planted this variety (which he did). The 2018 Cakebread Cellars Sauvignon Blanc was sourced from 4 vineyards ranging from the cooler Carneros in the south to warmer Calistoga in the north. Pale straw yellow in the glass, this wine immediately offers bright aromatics with citrus blossom and a lemon and lime zest. Clean and balanced across the plate it shows a flint-like minerality along with flavors of gooseberry and green apple. A lively showing but not overtly green or grassy.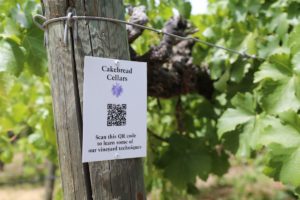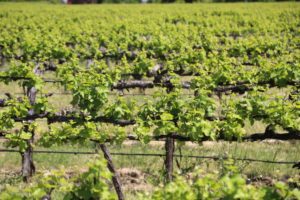 The proprietary Rubáiyat is a wine one will not find at any other Napa wineries. This blend is predominately Pinot Noir with often select other varietals rounding out the blend including Zinfandel, Syrah or Grenache. The 2006 Cakebread Cellars Rubáiyat is a blend of Pinot Noir, Zinfandel and a splash of Syrah. The bouquet on this wine is decidedly spicy, more representative of a Zinfandel whereas on the palate it tastes more like a Pinot Noir with flavors of strawberry, raspberry and red cherry. This is a very fruit forward wine.
The 2005 Cakebread Cellars Cabernet Sauvignon is an excellent food wine – it's well balanced between acidity, structure, and flavor. It is Bordeaux style in nature – the nose is elegant and somewhat floral with nice notes of blackberry which also follow through onto the palate. The mouth feel is smooth and rounded with firm yet supple tannins.
One of the more unique varieties growing in the Napa Valley is Verdelho – Cakebread Cellars grows about .10 of an acre on site – with a few rows bordering Highway 29 on their estate just slightly south of the winery entrance. 2018 was their first vintage – they elected to blend this with Viognier (and just a tiny kiss of Sauvignon Blanc). The only other producer we know of in the Napa Valley who grows and produces wine from this variety is Coquerell Vineyards.
NOTE: this section of this review has been identified as needing a major update including current release tasting notes.
The Photo Contest
Cakebread has held an annual photo contest since 1992; this was created after customers began sending in photos of themselves enjoying Cakebread wine in various locations – back then entries were printed, today they are submitted in digital format. Entries need to either include a photograph showing you wearing a Cakebread Cellars shirt or a bottle of Cakebread Cellars wine. Each picture needs to be accompanied by a 25-word description or less. Prior winning photographs hang on the wall next to their reserve room.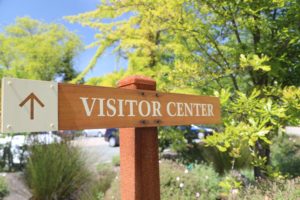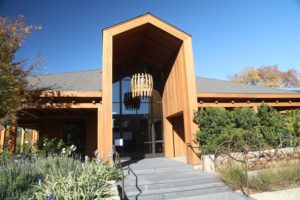 In 2018 construction began on a major expansion of their hospitality center – first conceptualized some 17 years prior by the Cakebread family. The expansion includes the gorgeous hospitality center, additional fermentation space, barrels rooms and offices. Several other highlights are 9 unique and private rooms for hosting small groups for tastings (each named after one of their vineyards – several are built right into the cellar space), an outdoor courtyard in part used for a small garden and retail spaces. The siding on the outside of the visitor center as well as the paneling inside one of their tasting rooms are made of recycled and re-milled redwood from staves of old large redwood wine tanks that Cakebread Cellars purchased from Beaulieu Vineyard
The hospitality center opened to the public in October 2019 and was designed by BCV Architecture + Interiors and built by Wright Construction. And prior to opening to the public, Cakebread Cellars hosted several grand opening events. These were the last public events that Jack and Dolores were on site greeting arriving visitors.
And every year Cakebread Cellars offers an open house (reservations required) where guests can meet the family and enjoy current releases paired with small bites. Their open house in early 2023 was dedicated to Dolores and Jack and simultaneously celebrated their 50th anniversary. Proceeds from the event are donated to local charities including the Napa Valley Food Bank.
For more information, to schedule an appointment or to to join one of their wine clubs (joining gives one access to numerous events throughout the year as part of The Good Life Series – hosted mostly at the winery and sometimes in other locations), visit: www.cakebread.com
—
Bezel
In early 2023 Cakebread launched a new wine brand focusing on wines from California's Central Coast including Paso Robles and the smaller Edna Valley. The initial bottlings focus on a Chardonnay and Pinot Noir with a Cabernet Sauvignon released in late 2023. Each bottling is labeled with a black and white photograph originally taken by Jack Cakebread.
We hope to sample these wines and add our tasting notes here by end of 2023.
Mullan Road Cellars
In the early 1990s, the Cakebread's first began to explore the possibility of expanding their operations to a wine region outside of the Napa Valley. Their first non-Napa Valley vineyard purchase was in Anderson Valley to the north in Mendocino County. By 2005 they had reached capacity at Cakebread Cellars but then the recession hit around 2008 and it wasn't until 2010 that Dennis Cakebread led a serious search for creating a wine outside of the Napa Valley.
Through friends his search eventually led him to Washington and finally to Walla Walla (about a 4-4.5-hour drive southeast of Seattle). He recalls the excitement at creating a new brand at the time, some 35+ years after Cakebread Cellars was founded. Part of his enthusiasm was from venturing into a completely new (to him) wine growing region.
Through several well-established winery and winemaking connections Dennis was introduced to select vineyards; Mullan Road Cellars has been sourcing from the Seven Hills Vineyard (one of the first commercial vineyards in the Walla Walla Valley AVA having initially been planted in 1980) and two vineyards in the Royal Slope agricultural region (near Royal City), Lawrence Vineyards and Stillwater Creek Vineyards. The Royal Slope was designed an appellation in 2020. This part of Washington is relatively young when it comes to vineyard sites – it is also desert-like with only 6-8 inches of precipitation falling annually. And unlike the Napa Valley, vineyard sites are often planted next to a variety of other crops including cherries and apples.
Because this is such a dry part of the state, agriculture did not become viable until well after the Grand Coulee Dam opened in 1942. The dam led way to a vast network of irrigation channels along various parts of the Columbia basin; agriculture began here in the late 1950s and early 1960s. Soils in the area can be traced to the Missoula Floods – a series of cataclysmic events in which ice dams broke at intervals causing great floods to rage down the Columbia River and far down the Willamette Valley (estimated to have happened 25 times between 13,000 and 15,000 years ago).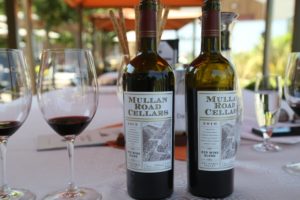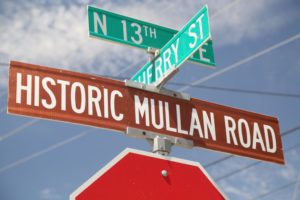 The first vintage of Mullan Road Cellars was from 2012 – founding winemaker Aryn Morell grew up in Washington state but spent time making wine in the Napa Valley including at Josph Phelps, Quintessa, Chimney Rock and at Chappellet Winery. Starting in 2017 the wine became more then 75% varietal Cabernet Sauvignon – and in 2019 they began to focus their vineyard sources on the Royal Slope. Total production of the single wine each year varies – but is often between 3,500 and 6,000 cases (and growing).
The 2015 Mullan Road Cellars Red Wine Blend offers bright fruit on the bouquet including red cherry, raspberry, hints of red licorice and Crème de cassis. As the wine opens further a sweetness of both fruit and spice begins to show including aromas of mocha. The texture certainly stands out on the palate – plush on the entry but it quickly develops additional layers – the tannins are earthy, pronounced and linger noticeably for quite some time along with flavors of dark cherry, blackberry and boysenberry.
The 2016 Mullan Road Cellars Red Wine Blend is noticeably dark in the glass. It offers a dramatically different bouquet then the 2015 vintage. Savory in its aromatic presentation it reveals aromas of tobacco paper, cigar smoke, dark spices and cedar. Meaty at times features dark fruit notes including spicy plum. Great acidity – with a lively finish that dances across the palate – a brightness of fruit if you will, lingering with both flavors of red cherry, cranberry and a tiny hint of mint. Superbly balanced – there are no harsh edges including the finish which is anchored by supple and very polished tannins. A pleasure to drink in its youth but also certainly very cellar worthy.
The wines we tried from various Washington producers with connections to Napa Valley including Mullan Road Cellars are wines with a strong sense of place, balance and perhaps a bit more restraint at times compared to some of the more opulent Cabernet Sauvignon wines coming from the Napa Valley.
The wine was named after Lieutenant John Mullan, (1830-1909) a lawyer, soldier and road builder. Most famous, he commanded some 200 people including U.S. Army troops to build a 600-mile-long wagon road crossing the Rocky Mountains to the Pacific Northwest – connecting Fort Benton along the banks of the Missouri River in Montana to Fort Walla Walla in Walla Walla. Today the Mullan Road is followed somewhat by Interstate 15 and Interstate 90. A historic site is located in Walla Walla on the corner of 13th and Abadie – sponsored in part by Mullan Road Cellars. A little walkway passes by signs providing historical insights into John Mullan, Walla Walla and the Mullan Road.
In 2023 Mullan Road Cellars opened at tasting room 17401 133rd Ave NE #1004 in downtown Woodinville's Wine Walk Row / Schoolhouse area right next to the Woodinville Sports Fields. This space is 1,700-square feet and includes a separate room where visitors can choose various sized pours from wine stations. Select wines from Cakebread Cellars will also be available for tasting and or purchase. And with a kitchen on site, small bites are served with the various wines. We will make a return trip to Woodinville at some point to visit this tasting room. Prior to this space, visitors to Walla Walla were able to request a tasting at the wine warehouse where they produce the wines.
Dennis also participates in select winemaker dinners and special events showcasing several vintages of Mullan Road Cellars including an event in Denver that combines fly fishing with wines from Mullan Road Cellars. Total annual production is around 5,000 cases. For more information and to order wine, visit: www.mullanroadcellars.com
CAKEBREAD VINEYARDS
Exterior

Hospitality

Winery/Winemaking

Garden

Estate Vineyard

Cakebread's Garage Building, Oakland

MULLAN ROAD CELLARS
Fort Walla Walla Museum/Park

Mullan Road Historical Site

Lawrence Vineyard

Seven Hills Vineyard

Stillwater Creek Vineyard