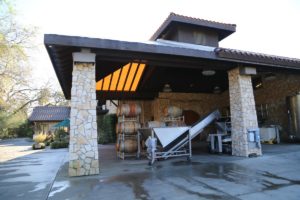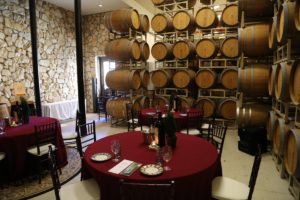 Bell Wine Cellars is located off of Washington Street, just south of Yountville about 3/4 of a mile from Highway 29. Despite the Yountville town address, the winery sits in the country surrounded by vineyards and a nearby riparian zone. During unseasonably heavy rainfall years, sometimes the water overflows its banks and the nearby vineyards completely flood.
Winemaker and founder, Anthony Bell was born and raised in South Africa where his father ran a spirits company – which included vineyard land. Anthony has been attracted to agriculture since his youth – before coming to the Napa Valley in 1977 he worked at wineries in various wine regions in Europe and in South Africa. He graduated from Stellenbosch University in South Africa with an undergraduate degree in viticulture and later earned his Masters degree in enology from U.C. Davis.
Anthony worked for 15 years at Beaulieu Vineyard as director of wine making and later as General Manager. He worked alongside prominent wine makers André Tchelistcheff and Richard Peterson. While at Beaulieu Vineyard, Anthony was was instrumental in clonal variation research on Cabernet Sauvignon and today is most known for introducing Clone 6 to the Napa Valley and is the clone of Cabernet Sauvignon that he started with when founding Bell Wine Cellars. He is often around the winery especially for tours so you might have a chance to meet him.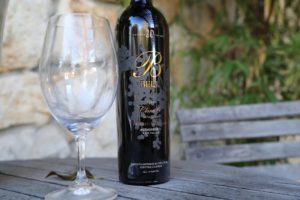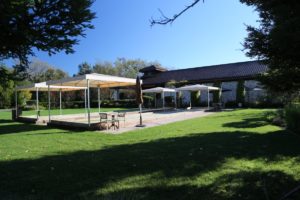 Anthony began Bell Wine Cellars in 1991 with his inaugural vintage crushed at an old winery in the Carneros district. His Cabernet Sauvignon from Clone 6 was the first single vineyard bottling of this particular clone from Napa. Over the years he moved to various local wineries before finally locating this already existing winery in 1998. The general tasting room is located right within the tank room, the Reserve Room is for special tastings and if the weather permits you can taste outdoors next to the kitchen, pizza oven, and bocce courts. Vineyards surround the winery and are planted to Merlot and several clones of Chardonnay.
In 2002 Anthony entered into a partnership with former California wine wholesaler Ron Berberian and Alex Spanos, the majority owner of what is now the Los Angeles Chargers (formerly San Diego Chargers). At that time, both Ron and Alex acquired a partial interest in Bell Wine Cellars. Both the Berberian and Spanos family are connected through marriage – Alex's daughter Dea is married to Ron.
During our first visit to the property many years ago, we enjoyed the 2005 Clone 6 several months before it was even released to the public. In our opinion this wine was ready to go when we tasted it. It is unfiltered and is sourced from the historic well-known Beckstoffer Georges III Vineyard in Rutherford. The original plantings on site were from 1928 by Georges de Latour (Beaulieu Vineyard). This is a very dark wine with rich concentrated flavors. Cherry, black currant, and blackberry all meld together on the palate anchored by structured tannins on the finish complemented by slight notes of pepper and just a subtle fling with vanilla (an influence imparted from the particular French Oak barrels it was aged in).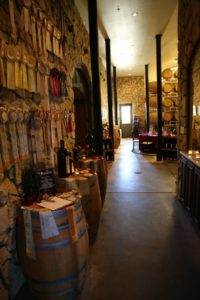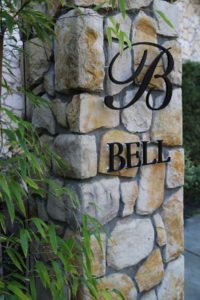 Also, two excellent Syrahs and a non vintage Reserve Port are released in very limited quantities. Bell Cellars in fact produces quite a few other wines including Chardonnay, Zinfandel, Viognier, Merlot and several Sauvignon Blancs – including at one point, a wine from a vineyard in South Africa. Today, the produce wines from not only Napa County but also neighboring counties and other regions in Northern California.
Tastings are by appointment; it is always refreshing find a winery that caters to people seeking a more personalized and intimate tasting experience (as compared to the larger wineries along Highway 29 just north of here). Two primary tastings are offered, the current release and their Reserve (advance reservations required for the Reserve tasting).
Their wines have been well received in Japan and this winery is sometimes popular with Japanese wine aficionados who are seeking a smaller more intimate Napa Valley tasting experience. For more information or to join their wine club or mailing list, visit: www.bellwine.com
NOTE: this review has been identified as needing a **major** update.