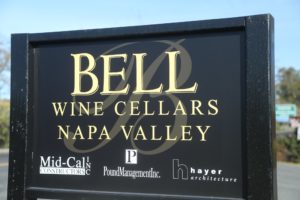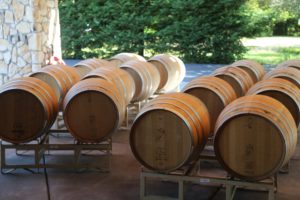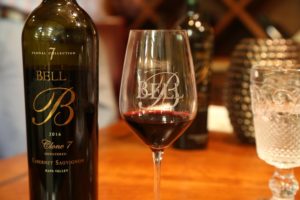 Bell Wine Cellars is located off of Washington Street, just south of Yountville about 3/4 of a mile from Highway 29. Despite the Yountville town address, the winery sits in the country surrounded by vineyards and a nearby riparian zone. During unseasonably heavy rainfall years, sometimes the water overflows its banks and the nearby vineyards completely flood. Two nearby winery neighbors include Mira Winery and Hoopes Vineyard (formerly Hopper Creek Winery).
Winemaker and founder, Anthony Bell was born and raised in South Africa where his father ran a spirit's company – which included vineyard land. Anthony has been attracted to agriculture since his youth – before coming to Napa Valley in 1977 he worked at wineries in various wine regions in Europe and in South Africa. He graduated from Stellenbosch University in South Africa with an undergraduate degree in viticulture and later earned his master's degree in enology from U.C. Davis.
Anthony worked for 15 years at Beaulieu Vineyard as director of wine making and later as General Manager. He worked alongside prominent wine makers André Tchelistcheff and Richard Peterson. While at Beaulieu Vineyard, Anthony oversaw what became instrumental research on clonal variations of Cabernet Sauvignon and today is most known for introducing Clone 6 to the Napa Valley; this is also the clone of Cabernet Sauvignon that he started with when founding Bell Wine Cellars. In 1980 he oversaw the planting of 14 unique clonal selections of Cabernet Sauvignon – and then after several years, harvested, fermented separately and produced an individual wine from each clone.
One of the clones caught his attention – clone 6 Cabernet Sauvignon. It had come to California originally from Bordeaux sometime during the gold rush years and was taken as a cutting from an abandoned vineyard in the Sierra Nevada foothills. Unlike other clones of Cabernet Sauvignon in which the bunches of grapes are tightly packed, these grapes grow in loose clusters and as a result, visually are fairly easy to identify.
After tasting through all the separate wines in multiple blind tastings – it was the clone 6 Cabernet Sauvignon that repeatably stood out – a wine that kept eliciting the word 'wow'. In 1984 a grower grafted over 10 acres of existing vines to clone 6 and in 1991 Anthony harvested and produced the first single-vineyard single-clone Cabernet Sauvignon from the Napa Valley.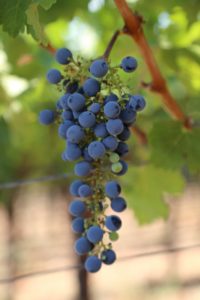 And several quick definitions are in order relating to clones. A variety is a specific type of grape with its own overall inherent characteristics (IE Cabernet Sauvignon is a variety and is a different grape then say Malbec). A clone refers to plant material from a variety that displays unique and or distinctive characteristics as compared to other clones from that variety. Clones are created through genetic mutations over long periods of time. This can be shape of clusters, flavors, grape size, drought tolerance, differences in times of ripening or resistance to disease among other attributes. And another related word is 'selection' – this term refers to cuttings taken from an existing vineyard (regardless of variety or clone) which are then propagated in a new vineyard (IE a Cabernet Sauvignon selection was taken from the Eisele Vineyard).
And with Anthony's legacy of clonal research at Beaulieu Vineyard – BV now makes a number of premium clone specific Cabernet Sauvignon wines.
Anthony was also instrumental in creating Los Carneros Appellation; he submitted paperwork to create the appellation in 1979 and was approved in 1983 (the second sub appellation within Napa Valley, Howell Mountain was also approved in 1983). Today there are 16 such sub appellations within the Napa Valley, two of which cross county lines (Carneros and Wild Horse Valley).
Anthony began Bell Wine Cellars in 1991 with his inaugural vintage crushed at an old winery in the Carneros district. Over the years he moved to various local wineries before finally locating this already existing winery in 1998.
Vineyards surround the winery (6 acres of vines) and are planted to Chardonnay, Merlot and clone 6 Cabernet Sauvignon. Their Chardonnay and Merlot vines are trellised much higher above the ground then what one normally sees in Napa Valley vineyards. Looking to keep the grapes cooler – the higher trellising is helpful for keeping the grapes cooler during the heat of the day – with good air flow through the higher rows and keeping the grapes raised above the warmer ground temperatures during daylight in the summer.
In 2002 Anthony entered into a partnership with former California wine wholesaler Ron Berberian and Alex Spanos (Alex died at age 95 in 2018), the majority owner of what is now the Los Angeles Chargers (formerly San Diego Chargers). At that time, both Ron and Alex acquired a partial interest in Bell Wine Cellars. Both the Berberian and Spanos family are connected through marriage – Alex's daughter Dea is married to Ron. Anthony retired from Bell Cellars in 2018.
Select Wines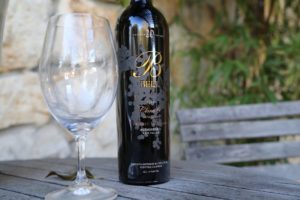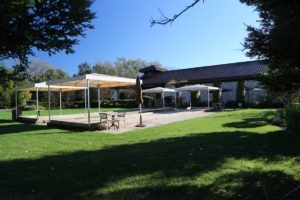 Bell Cellars is long known for hand-crafting balanced and elegant wines. These are wines that show some restraint – are food friendly, age worthy, yet also approachable in their youth.
The 2015 Bell Cellars Merlot shows an elegant bouquet with aromas tending more towards red fruits then darker fruits. Displays a sweetness of fruit including raspberry, dried rose petals and a hint of vanilla as the wine opens further. Smooth and supple on the palate but with plenty of flavor. Seamless with no harsh edges with flavors of red cherry, cranberry and hints of desert spices and a subtle note of cedar on the finish.
The 2016 Bell Cellars Cabernet Sauvignon Reserve was created from a barrel selection sourced from various vineyard sites throughout the Napa Valley. Blended with small percentages of Petit Verdot and Malbec. The wine invites one in with aromas of sweet blackberry and raspberry, complemented with a white pepper spiciness, tobacco, darker chocolate and dried rose petals. Aromatically diverse. Nicely balanced across the palate with excellent acidity and flavors of red cherry and currant lingering along with a supple feel of fine-grained tannins.
The 2015 Bell Cellars Clone 7 Cabernet Sauvignon is dark in the glass showing forward aromatics focusing on fruit – sweet with hints of mocha and sage. A wonderful texture, an ethereal lightness if you will across the palate. Seamless in its presentation offers darker spices and tobacco towards the finish. Fine-grained tannins with a tender grip are well integrated with the fruit on the finish. A very approachable wine that is the antithesis of the more up valley, often hillside muscular wines of this variety commonly associated with the Napa Valley.
The 2005 Bell Cellars Clone 6 was unfiltered and was sourced from the historic well-known Beckstoffer Georges III Vineyard in Rutherford. The original plantings on site were from 1928 by Georges de Latour (Beaulieu Vineyard). This is a very dark wine with rich concentrated flavors. Cherry, black currant, and blackberry all meld together on the palate anchored by structured tannins on the finish complemented by slight notes of pepper and just a subtle fling with vanilla (an influence imparted from the particular French Oak barrels it was aged in).
In addition to their Cabernet Sauvignon wines, Bell Cellars produces quite a few other wines including Chardonnay, Sauvignon Blanc and a Merlot; at one point they produced a wine from a vineyard in South Africa. And a very limited production of a non-vintage Port-style wine and a sparkling wine which is made off site. Their vineyard sources are from not only Napa County but also neighboring counties and other regions in Northern California.
Hospitality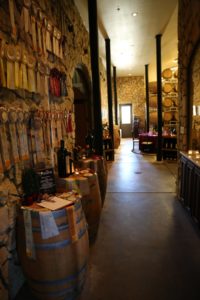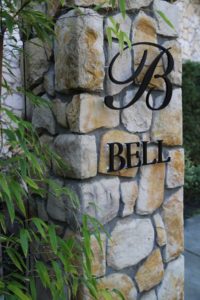 Tastings are by appointment; it is always refreshing discover a winery that caters to guests seeking a more personalized and intimate tasting experience (as compared to some of the larger and often more crowded wineries along Highway 29 just north of here). Two primary tastings are offered, a Current Release and a Wine & Cheese Pairing. Primary tastings are held inside the winery next to their barrel rooms or outside weather permitting (next to their pizza oven and bocce ball courts). A tiny Reserve Room is often used for small parties or special tastings.
Additional experiences are available including the Grape to Glass Tour – with a walk-through part of their vineyard with education provided about the vines and the growing season followed by a stop in the cellar and then a tasting of several wines including a barrel sample. A Blending Seminar allows guests to blend and create their own wine – perhaps the most coveted of the experiences, the Clonal Tasting offers guests the chance to sample and discuss wines made from four separate Cabernet Sauvignon clones.
Their wines have been well received in Japan and Bell Cellars is sometimes popular with Japanese wine aficionados who are seeking a smaller more intimate Napa Valley tasting experience. Some of their wines are nationally distributed while some limited production wines are available through the club or are winery direct only. Total production is around 15,000 cases. For more information, to schedule an appointment, to sign up for the mailing list or to join the Classic Wine Club, visit: www.bellwine.com
Winery + Hospitality

Estate Vineyard