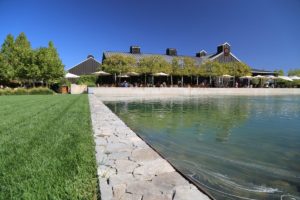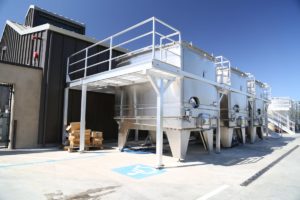 Alpha Omega Winery is located off of Highway 29 nestled between Franciscan and BV Wineries. This is one of the more 'recent' winery additions to the Napa "wine strip" (a section of the valley between Yountville and St. Helena along Highway 29 featuring a number of the larger more well known wineries from the Napa Valley) having opened in July of 2006.
Alpha Omega has been very smart about their growth. By this we mean, their initial focus was entirely on their wine and production facilities and then later concentrating on the cosmetic aspects by updating their tasting room and winery building.
In addition to their walk-in tasting, a number of private tastings are offered including their premier tasting, the Taste of To Kalon. This tasting features multiple library vintages and a current release of what is arguably the Napa's Valley's most famous vineyard (located a bit south of the winery, also situated along Highway 29).
When it comes to hospitality in the valley, create an ambiance where people can come to relax – the use of water in this regard is very important and not enough Napa wineries are able to do this. In the case of Alpha Omega they have built a beautiful large reflecting pool with five fountains in the middle. A covered porch area with comfortable chairs is a great place to sit and relax. Outdoor seating is also available near the pool.
Due to limited estate vineyard land they source grapes from a number of high end Napa vineyards. In addition to their fine reds, they also produce Sauvignon Blanc – as the vineyard you see in front of the winery next to Highway 29 is planted entirely to this varietal.
The tasting room is open and airy – the tall ceilings help in this regard. The white marble topped tasting counter forms 3/4 of a square. A few limo groups had totally filled all sides of this counter when we last visited…so we just squeezed in and looked at home. Their tasting flight typically includes 4 wines.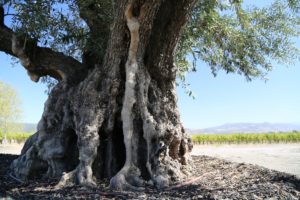 Texture is an especially important part of wine making – Alpha Omega practices a number of wine-making techniques to achieve desired texture in their wines. Remarkably Alpha Omega ferments much of its red wine production in barrel – with the idea being to soften the wines and enhance the mouth feel to make them more approachable in their youth yet retain the hallmarks of being able to age. Post fermentation, the wines typically sit on the skins for a certain amount of time – no punch downs occur during this extended maceration. Again partly done to enhance the mouth feel along with extracting more color.
The wines are fermented using non inoculated yeast (indigenous) and are bottled unfined and unfiltered.
During one of our earlier visits, we tasted the Alpha Omega 2005 Chardonnay. It offers a pretty bouquet with hints of butterscotch, pear and banana (don't always find this flavor in Chardonnays!). It is oak aged – on the palate you may find lemon lime notes with honeysuckle and a slightly roasted nut flavor.
The 2007 Alpha Omega Rosé is an unusual blend that includes Cabernet Sauvignon, Merlot, Petit Verdot and Cabernet Franc. There are not too many rosé's like this in the Napa Valley. It is very dark pink with floral aromas of dried rose petals, cherry and chocolate. The palate surprisingly contains very concentrated flavors compared to the typical lighter style Rosé's that we are used to drinking. Wild strawberry and raspberry flavors are anchored by delicate tannins.
We tried both the 2004 and 2005 Cabernet Sauvignon blends. Both wines are elegant and ideal for pairing with foods due to the bright fruit and lively acidity – the 2005 is actually smoother and slightly softer. Both feature very ripe fruit; we picked up raspberry, blueberry and black cherry on the palate. The Proprietary Red Wine blend unfortunately was sold out at the time of one of our earlier visits due to its high demand.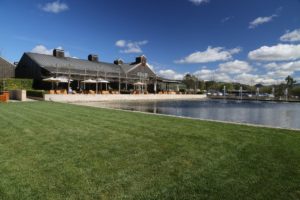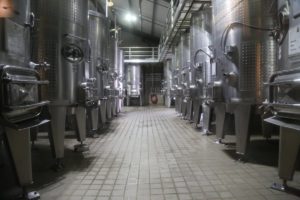 In prior years they made a late harvest Sautern style Sauvignon Blanc / Semillon blend that appealed to dessert wine enthusiasts. There are only a select few wineries in the Napa Valley that make a wine like this and Alpha Omega's 2004 version is excellent. You have to be careful with the Sauternes style wines – sometimes they have an annoying roughness on the finish which in our opinion is a defect (however some people enjoy this). This wine does not have this – its all about the fruit and the balance. As it is a young wine it is light golden/yellow in color – age this and it will turn a nice amber dark gold in the bottle. This wine is extremely well balanced which keeps it from being cloyingly sweet. Appealing stone fruit aromas include apricot and peach with minor hints of coffee. The fruit flavors follow to the palate picking up a little pineapple, lemon and honey.
Alpha Omega is a winery owned by winemakers who have many years of experience in the industry; 2006/2007 was their flagship year – at the time it would have been wise to buy a few bottles and keep them for your collection. Total production is about 6000 cases.
Visitors to the winery in the first year or two would not recognize the winery today – the development of the property has been remarkable from when it was just a dated small hospitality center. A separate barrel room was built (apart from the main winery and hospitality center) – besides barrel storage, private tastings are sometimes held here. In what might be a growing trend among certain Napa wineries – Alpha Omega now provides mandatory valet parking on busy weekends. Without trees to provide shade for parking – the winery has smartly built covered parking spots for both their employees and visitors.
Founders, Robin and Michelle Baggett have a strong connection to San Luis Obispo County located on California's Central Coast. Cal Poly, the well-known engineering school in San Luis Obispo is named Baggett Field. Robin's first winery is the well-known Tolosa Winery (established in 1998) in San Luis Obispo's Edna Valley. Unlike the focus at Alpha Omega on Bordeaux varietals, the focus at Tolosa is on Burgundian varietals including Pinot Noir and Chardonnay. Robin first purchased property in the Edna Valley in the late 1970's with hopes of running a cattle ranch. Ultimately it turned out this land would be more productive growing grapes.
Tastings at Tolosa Winery are either indoors or weather permitting outside in their large shaded patio overlooking the winery operations. Unlike an tastings in the Napa Valley, due to their very close proximity to the San Luis Obispo Airport, an outdoor tasting might feature a low flying commercial airline taking off or landing.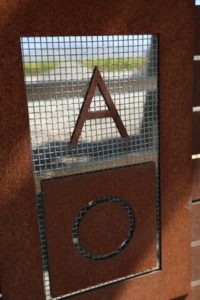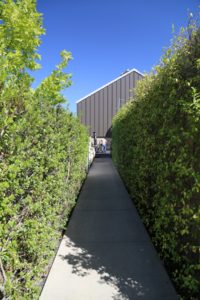 In 2018, Robin and Michelle unveiled the Alpha Omega Collective – the parent organization for both Alpha Omega and Tolosa and their Spain based winery, Perinet. Through the Alpha Omega Collective, select wines from Perinet are available for purchase in the United States. It looks like we need to take another trip to Barcelona specifically to focus on wineries with a strong connection to the Napa Valley including Perinet and also Cavas Codorniu.
The famed French blending master, Michel Rolland consults for Alpha Omega and helps in their final blending decisions. We saw an interview with Michel – he says he tastes between 30,000 and 35,000 different wines a year. Whew, what a job! For more information on their tasting offerings, the winery or to join their wine club, visit www.aowinery.com
NOTE: the Alpha Omega Winery & Collective tasting room will be replacing the Capp Heritage Tasting Room in downtown Napa at 1245 1st Street – this is scheduled to open on March 11, 2019. Wines from Alpha Omega, Tolosa and Perinet wineries will be available for tasting and purchase. We will visit this space sometime in early Spring 2019 and will provide an update to this review at that time.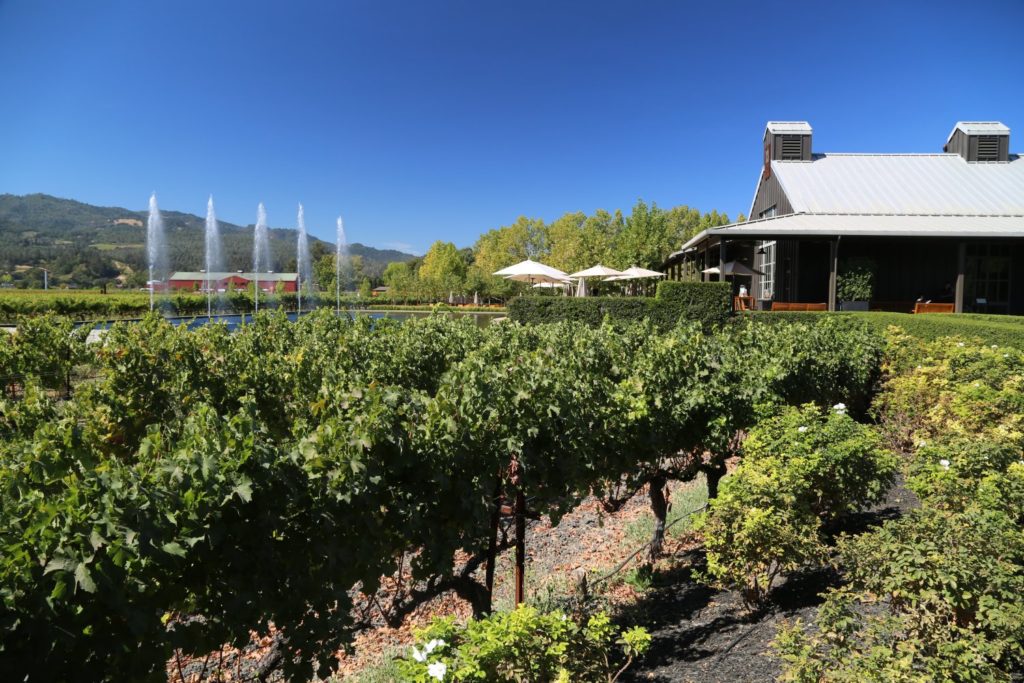 Winery & Grounds

Newest Hospitality Building

Alpha Omega Winery & Collective Tasting Room, downtown Napa
Photos coming spring 2019!
Beckstoffer To Kalon Vineyard

Tolosa Winery, Edna Valley

Perinet Winery, Spain
We are visiting in May 2019. Photos coming by mid 2019
Original Winery Photos