X Winery originally opened a tasting room in the city of Napa in mid July, 2007 and we were their first "official" client to arrive for a tasting. However, this tasting room and the subsequent District 4 tasting room have been closed for years.
winery originated from an MBA Business plan at Cal Poly, San Luis Obispo (which also happens to be our Alma mater). Another company had its origins in the same way from Cal Poly, think Jamba Juice. X Winery was just the placeholder name in the business plan for a to be named winery later. However with a name like this, it is easily remembered and the name stuck. Oh and there is only one other Napa producer whose name starts with an "X".
The goal of X Winery is to produce quality wine using new technologies which lower production costs which in turn lowers the cost of the actual wine. They have been very successful with this strategy; the owner and most of the employees are in their 20's and 30's (a young anomaly in the Napa wine scene where most new winery owners are much older or many have come from previously acquired wealth). As of the latest update to this review, their wine is distributed in 28 states and they are producing approximately 20,000 cases.
Their Syrahtica (priced under $15) has already been a big hit; it is a blend of cool & warm weather Syrah. This wine really catches your eye because of its label. Its a series of red/yellow flames running up the side of the bottle, but if you turn the bottle upside down (don't forget to put the cork back in) it becomes an erotic expression of a female body. Ingenious. Have you been looking for a Napa Cabernet but cannot seem to find one under $45? If so, try their smooth Napa Cab which prices out under $25. Its not just the price, this is a very good Napa Cabernet. Their Red X is also worth a try and is priced very reasonably. It is by far their most produced wine and is a 5-varietal blend.
X Winery continues to incorporate sustainable wine-making practices both from vineyard to bottle. They use only natural corks made with material certified by the Forest Stewardship Council and the Rainforest Alliance. In addition all bottles they use are made from 75% recycled materials, they source fruit from growers who practice sustainable farming and donate their wine wastes to a bio ethanol company.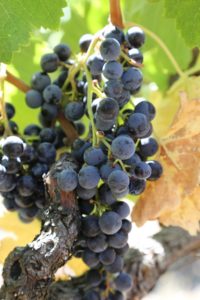 X Winery has partnered with Home Team Wines, LLC (a Sonoma based wine company) to produce the Bluebird pouch. Together, X Winery and Home Team Wines are the first California winery to package wine in this compact, lightweight, eco-friendly pouch. Filled with premium Pinot Noir from various small growers throughout California, the 1.5L multi-layered Bluebird pouch is 98% wine and 2% packaging making it extremely light and far greener than a glass bottle.
Amicus is their premium label which contains only Napa Valley Bordeaux based varietals. Each Amicus label is produced in quantities of several hundred cases or less and a portion of the sales of this wine are donated to local charities. Be sure to also try the wine creatively named "special blend"! There is a real good vibe among those who work here and you certainly will not have a "stuffy" tasting experience.
The 2010 Amicus Chardonnay is a clean crisp wine sourced from the Carneros region of southern Napa. Nice notes of both tropical fruit (pinapple) as well as pear show on the nose. Lively bright fruit bounces around on the palate. The finish is just as crisp and clean as the mid palate – notes of lemon line linger.
Current tastings are selectively held at their winery facility in south Napa (for their wine club members only).
NOTE: possibly no longer producing. We will update once we have more details and will archive this review if needed.
Visit: www.xwinery.com
Latest releases: