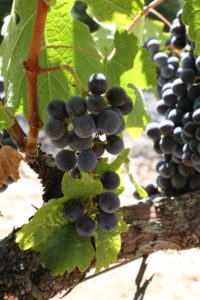 Wine Garage is operated Todd Miller (founded in 2003) to serve a certain niche market in the Napa Valley. When he first visited wine country he met a winemaker who wasn't able to afford the wine that he made. Wine Garage is his solution to this problem. All their wines are priced at $25 or less (aside from their own label). Most are from small vintners in California and are limited production wines or unusual varietals with a focus on Napa Valley. However, they also have wine representation from Oregon & Washington.
Initially Todd started collecting wines for his wine shop by visiting with small vintners and looking for small production "value" wines. Today all wines offered for sale in the shop have been tasted by their staff and wine buyers and if they find a wine they like they personally negotiate the price directly from the vintner.
The name "wine garage" is appropriate in that this wine shop used to be housed in a former gas station and tire shop. They have since closed this location and no longer have a physical retail presence (their wines are available directly through their website). Several years ago Wine Garage decided to make their own wine under the "Wine Garage" label. While not owning vineyards they find grapes from good fruit sources – mostly in the Napa Valley but also from other wine regions including neighboring Suisun and Sonoma County. Only their wines are available for tasting here.
The 2009 Joy Ride incorporates varietals you typically don't see in the Napa Valley – as expected the grapes for this wine were grown elsewhere, in this case from Suisun. This is an exotic and unique blend of Albarino, Muscat, Viognier, & Verdelho. Each varietal adds a certain component to this wine – structure, aromatics and acidity. The nose is very full of fruit ranging from pineapple to stone fruits including apricot. The wine has decent weight throughout.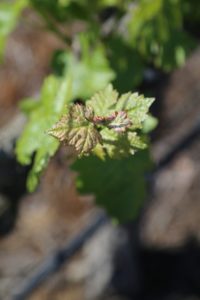 Wine Garage produces some nice Cabernet Sauvignon's from the Napa Valley (and reasonably priced we might add). The 2007 Napa Valley Cabernet Sauvignon shows a soft entry but finishes with mouth filling tannins that linger for some time. Blackberry, a hint of spiciness and plum show on the palate. Todd calls this wine his "sexy juice".
The 2006 Hillside Napa Valley Cabernet Sauvignon shows an elegant but very ripe bouquet – ripe black cherry leads to a soft and rounded palate. The ripe fruit lingers for some time anchored by dusty approachable tannins. This wine is sourced from a hillside vineyard right next to the Diamond Mountain appellation.
The 2008 "Chihuahua Vineyard" Cabernet Sauvignon is a very good value. The cuttings for the vines grown in this St. Helena vineyard came from a very well-known hillside vineyard in Stag's Leap. The owner of the St. Helena vineyard contacted Todd to see about selling his grapes – and when Todd and his winemaker walked the property they immediately knew this was a good vineyard. A pack of at least 10 Chihuahuas trailed them wherever they walked and Todd thought this would be a good name for the vineyard so it became the name of this wine!
The 2008 vintage is the darkest wine they make – it is a "big" nose with a complexity of aromas that keep developing as the wine breathes in the glass. Ripe fruit including dusty blackberry show on the nose. Rich flavors are expressed throughout the palate with notes of vanilla and structured tannins anchoring the long finish.
How often do you see a red wine in a clear bottle? This was a mistake made during the bottling of a recent vintage. In fact this was the first one we've seen in Napa. These are not for sale, but Wine Garage keeps a few on hand to indicate what happens when you have a "bad day" on the bottling line.
Wine Garage maintains several wine clubs – with shipments coming from their unique collection of limited production wines. Visit their site for more information about the wine clubs and to read Todd's wine newsletters: www.winegarage.net