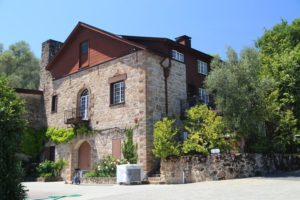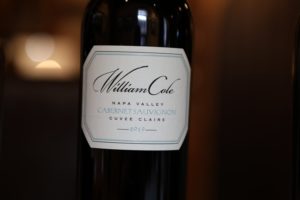 William Cole Vineyards. Founders William (Bill) and Jane Ballentine purchased this historic property in 1999. Bill is the vineyard manager and winemaker; his family has a deeply rooted history in Napa Valley dating back to 1906 when his great grandfather on his maternal side, Libero Pocai, an immigrant from Lucca, Italy purchased 60 acres of land in Napa Valley and six years later founded a winery called L. Pocai & Sons Winery and Vineyards. 1906 was also the year of the terrible earthquake in San Francisco and was the primary reason why he and his wife moved out of the city.
Bill's grandfather on his paternal side, John Ballentine moved to Napa Valley in 1922 and in a gutsy move (considering this was early Prohibition years) purchased 160 acres and a winery in the hills of what is now known as the community of Deer Park. This site was the original home of John Sutter Wine Company, later founded as Sutter Home Winery by the Trinchero family at their current location in the southern part of St. Helena. Today Bremer Family Winery operates on the old John Sutter Wine Company property. And if you ever wondered how Deer Park got its name (no, it wasn't named for the deer that used to and still sometimes roam the hillsides), rather John Ballentine named it after his family farm in Ireland.
As soon as Prohibition ended, John produced his first wine in 1933, bottled under John J. Ballentine in Sanitarium, California; Sanitarium was named for the nearby hospital and was the original name of this community before Deer Park.
Bill grew up almost across the highway from William Cole Vineyards where his family still operates Ballentine Vineyards. He is the 4th generation in his family to make wine in Napa Valley. Before founding William Cole Vineyards Bill worked for Gallo, his own family (Ballentine Vineyards) and then, the neighboring former St. Clement Winery (now home to Faust).
Jane was raised in St. Helena. Her father Lorin Sorenson, was a prominent local historian and a Santa Rosa High School graduate; shout out to SRHS where we also graduated and later served as the youngest member on the SRHS Foundation Board for 4+ years. Sorenson was most well-known for the "Ford Life" magazine series and a number of other Ford related automotive books and publications. In 1988 he co-authored with Fred Beringer, Beringer: A Napa Valley Legend. Numerous copies of his books are still available for purchase through various online book retailers.
The name of the winery comes from combining Bill's own name and his son Cole; Cole is 5th generation Napan and is the assistant winemaker. Three and a half acres of Cabernet Sauvignon vines are planted on the property; there are micro terroir (soil) variations even within the small property and each of these is treated as its own lot during harvest, fermentation and aging. The final blends are created prior to bottling.
If there was one word to describe the William Cole wines it would be seamless; they show a certain Bill Ballentine characteristic style of two highly coveted attributes: finesse and balance. In addition to premium vineyard sites, part of this is attributed to the fact that these wines are crafted with both a judicious use of oak but also extended barrel aging (28 up to 34 months). And they age remarkably well; the few older vintages we have tried over the years continue to show a freshness and taste younger than their actual vintage.
Select Wines
William Cole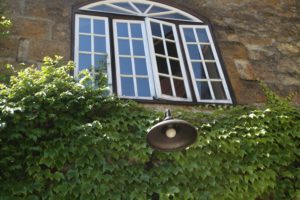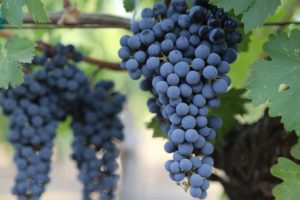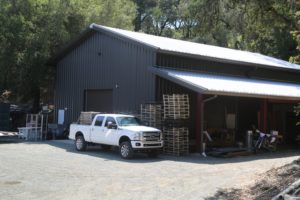 Their Chardonnay comes from the cooler southern part of Napa Valley with temperatures moderated by the chilly waters of the nearby San Pablo Bay. The 2020 William Cole Cuvée Jane Marie Chardonnay is medium gold in color; its hard to stop smelling its highly attractive aromatics. It is very floral including scents of jasmine, honeysuckle and other honeyed notes. It also shows tropical aromas including mango and passion fruit. This wine is always released in the spring. We can see why, it smells like 'renewal' after a long winter. The palate offers a lightly creamy and rounded texture complemented nicely with a bright acidity and mineral driven nuances along with flavors of passion fruit, kiwi, guava and some citrus notes (mandarin). Chardonnay sometimes gets a bad reputation for being of a certain style (buttery, oaky and even containing some residual sugar). This wine has absolutely none of those characteristics. It went through approximately 20% malolactic fermentation and spent 10 months aging in French oak barrels.
STONEMAIDEN is always a red blend led by Cabernet Sauvignon along with Cabernet Franc, Merlot and Petit Verdot and includes grapes from both their St. Helena and Howell Mountain properties. This wine is an homage to both the stone winery and its former owner Hannah Weinberger. The 2018 William Cole STONEMAIDEN Cabernet Sauvignon is deep ruby in color; the elegant aromatics open to some floral notes including of violets along with sweetly fruited scents of ripe plum, blackberry pie, dark licorice and a subtle dark spice note. The bouquet is focused on the fruit rather than too much influence from the oak barrels. The palate is richly flavored including of blackberry and boysenberry and lingers with notes of plum. The silty/lightly gravelly textured tannins are well-integrated into the bright finish.
Their largest production bottling and only wine produced through the 2010 vintage was the William Cole Cabernet Sauvignon Cuvée Claire (named after Bill and Jane's daughter). They continue to produce this wine each year, primarily made with grapes growing on the estate; this is the only wine they make that is a blend of different varieties.
The 2019 William Cole Vineyards 2004 Cuvée Claire is deep ruby in color; we initially noted aromas of dust and some minerality nuances along with plum, blackberry, tobacco spice and old cedar box. The palate is bright, juicy, savory and flavorful. The finish is mouthwatering with notes of old cedar, dried tobacco leaf, dusty/earthy tannins and a light dessert spice note. Its structural grip (rounded texture) continues to persist on the long finish. This wine should age gracefully for many more years but already is showing very nicely in its youth.
The 2015 William Cole Vineyards Cuvée Claire Cabernet Sauvignon offers pretty aromatics including dried rose petal, cassis and other red fruits. Superbly balanced with both red and darker fruits on the palate. Lively. Lingers with red fruits and chalky dusty tannins which are very well-integrated.
The 2012 William Cole Vineyards Cuvée Claire (tasted 11 years post vintage) is deep ruby and nearly opaque in the glass; the sweetly fruited bouquet offers aromas of black raspberry, blackberry, dark licorice and a Asian five-star spice note along with a hint of chocolate. It shows some bottle bouquet. At this age, this wine is drinking in a sweet spot. It offers flavors of plum, a lingering dried tobacco note and cocoa powder. The tannins are nicely rounded and resolved and are chalky/fine-grained in their textural feel. One can feel their density and persistence, but they are soft tannins and do not feel heavy. This wine defines the word balance and certainly still has additional life ahead of it.
The 2009 William Cole Vineyards Cuvée Claire Cabernet Sauvignon is dark red in color with bright aromatics including blackberry and black licorice. It allso offers an elegant note of old cedar box – not an overtly woody cedar box aroma but more subtle. Superbly balanced on the palate the fruit is still bright. And the texture is highly pleasing; finer grained tannins are well integrated by this point (10 years after the vintage date at the time of our re-tasting) anchoring a smooth and supple finish.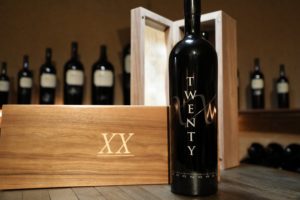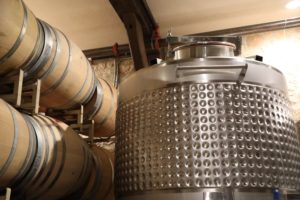 The 2004 William Cole Vineyards Cuvée Claire Cabernet Sauvignon is one of the nicer wines we tried from this particular vintage in Napa Valley. It is structured so that nothing dominates the wine, rather the acid, tannins and alcohol are extremely well managed. If we were to choose one word to describe its cadence, it would be balance. The bouquet offers aromas of cherry and touches of vanilla from the French oak which lead to rich fruit flavors with a kiss of mocha. It lingers with smooth and supple tannins. A local winemaker we met with previously described special "it" wines as having power combined with elegance. For us, early on in our research for the Napa Wine Project, this wine was our 'it' bottling and one we have never forgotten.
William Cole producers some extremely unique wines for their allocation list members. Several such bottlings are part of their Small Lot Series, wines usually produced in quantities of around 50 cases from select vineyard sites that Bill has worked with over the years – many of which he discovered while operating a vine removal service during the phylloxera years of the mid 1980s through the mid 1990s. The vineyard sites change every year.
Without question, one of the most unique bottlings in all of Napa Valley as part of the Small Lot Series is their 10+ year single barrel aged Cabernet Sauvignon. And 10 years is the minimum; to date, William Cole has released wines that spent 11, 13 and 15 years in barrel before they were bottled.
Another extremely unique bottling are their multi vintage blends, released every 5 and 10 years. Their first bottling of this wine was called Ten, a barrel selection of Cabernet Sauvignon from the estate with vintages blended together from 2000 through 2009 and released in 2012 in 750ml bottles. The Twenty bottling was a blend of their Ten wine along with barrels from each vintage of 2010-2019. This wine was only bottled in magnums.
Predecessor Estate
William Cole also owns the 56-acre Red Lake Vineyard on the slopes of Howell Mountain planted to 8 acres of vines with the potential to plant another 3-4 acres. They purchased the original 41 acres in 2015 and then in 2022 acquired another 15 acres. There are no bordering vineyard neighbors to their property; the closest vineyard is the edge of one of Outpost Winery's vineyards.
The inaugural release from Predecessor Vineyard was the 2015 vintage bottled under Predecessor Estate. To date they have also produced single barrel releases for Predecessor club members only including of Merlot, Cabernet Franc and a premium Cabernet Sauvignon bottled as Lorraine in homage to Bill's great aunt. As of the latest update to this review, the Predecessor wines are produced at William Cole Winery but production will eventually be moved to the property on Howell Mountain once a winery is built on site.
The 2019 Predecessor Estate Cabernet Sauvignon is deep ruby and opaque; the aromatics are dark including of ripe blackberry, old cedar box, dried herbs, dried tobacco, chocolate, and as it evolves in the glass, a sweet tobacco spice. This wine showcases a richness of mountain fruit with a complementing textural grip. The tannins are still somewhat tightly woven and show a gravelly-like texture. This wine finishes savory and dark with both fruit, dried tobacco leaf and a light touch of crushed peppercorn. This wine hits all the pleasure points now for enthusiasts of Napa Valley hillside Cabernet Sauvignon but also has plenty of life ahead of it.
Cole also runs his own small brand, Smoking Gun wines, producing limited production Cabernet Sauvignon primarily for distribution in select states – rather than direct to consumer like the William Cole and Predecessor Estate wines.
Winery History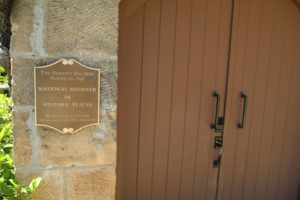 This gorgeous estate is located directly next to Highway 29 north of St. Helena; one can drive by their location day in, and day out and never know it's there due to its partially hidden location behind the trees and bushes as well as the non-signage.
This is one of the early stone wineries built in St. Helena with construction started in 1873 from stone quarried from nearby Spring Mountain. The National Register of Historic Places lists its construction date as 1876. It originally opened as JC Weinberger Winery, owned by German born John Weinberger and his wife Hannah (his first wife died in 1866). As an appropriate last name, Weinberger in German refers to a vineyard or 'someone living near a vineyard'. Like a number of early wineries in the valley there was also a distillery on the property. And construction/improvements continued for several years. A short blurb in the December 17, 1874 edition of the St. Helena Star filed under the headline, "people", references the Weinberger's inviting estate and if he wants people to stop talking about him, he should stop making all the handsome improvements to the property!
An article in the May 17, 1879 issue of the Napa Valley Register references Weinberger as recently finishing up a new cellar on the property in addition to his already existing one and that his total wine making capacity had been increased to 170,000 gallons. A mention in the The St. Helena Star May 30, 1879 issue of the St. Helena Star indicates Weinberger was adding a cooper shop to his cellar. The winery was not only used for making wine from their own grapes, but also for producing wine from grapes from other vintners. An article this same year in the October 3, 1879 issue of the St. Helena Star references Weinberger producing wine from eight other growers. And this was not the only property Weinberger owned in Napa Valley; he also owned a hillside property with a vineyard on Glass Mountain (the opposite side of the valley). A tenant in a cabin on the property burned to death (a probable suicide) when the cabin went up in flames in August of 1880.
The Weinbergers purchased the original 240-acre estate from prominent vintners Charles and Carolina Krug in 1868 and were contemporary's of a number of early pioneer St. Helena winemaking families including the Krugs, Beringers and Lewellings. It is interesting to note that a number of German wine pioneers settled in or near St. Helena while a short distance away to the north east of town, was part of the valley known 'dego valley' (now Italian Valley) and attracted a number of Italian and Swiss/Italian settlers.
In our experience every ghost winery we have visited in the valley has some interesting history, albeit sometimes tragic. Starting in 1883 Hannah Weinberger became Napa Valley's first woman winery owner. This was because her husband John was a victim of St. Helena's first murder after a disgruntled former employee tricked him with a bogus telegram requesting a meeting at the Lodi Train Station near St. Helena and then shot him in broad daylight on the morning of March 21, 1882 with a Smith & Wesson 6 shooter at the train platform as the train pulled away. Tragically this was almost exactly a year after his son was born.
Immediately following shooting John, the assassin killed himself. The man's anger was a result of his unwanted advances on John's daughter Minnie (neither appreciated by father or daughter); John eventually fired him. But this was not John's first encounter with death; in 1869 while on a stagecoach from Los Angeles to San Bernardino, he was held up by robbers – one of whom he shot as the robber ran away and the other, he shot and killed. Extremely well liked and a prominent member of the community, John's funeral by all accounts was a sizable affair.
After John's death, Hannah ran the winery until the start of Prohibition in 1920 when she was forced to close down her production. She also assumed the role as one of the directors of the Bank of St. Helena, a bank her husband helped form. In 1905 and for five years she served as President of the Women's Improvement Club. She was summoned in 1931 at age 90.
In a historical side note, one of Weinberger's wines, an 1887 Riesling was placed in the original cornerstone of the nearby Greystone Cellars on June 15, 1888, along with only 6 other bottles of wine from some of Napa Valley's most historical wineries. And a year later she traveled to Paris to represent her wines at the World's Fair and was awarded a silver medal for one of her wines. She also oversaw the production of grape syrup (records indicate this was made at their winery as early as 1876) and brandy.
Prohibition was not kind to the winery. After Hannah passed, her son inherited the property and sold it off until only 5 acres was left. The remaining property was sold in 1938 to the Harrison family who used it as a summer house. Later, Bill and Alice Gonser owned it until the Ballentine's purchased it in 1999. Bill was familiar with the property considering its proximity to where he was raised and he used to help Alice with various upkeep on the property. After the Ballentine's purchase, they spent 5 years restoring both the home and winery (their home is located on the top two floors above the winery which was converted decades ago from its original winery production space). Parts of a prior restoration date from 1938 including the pool which is one of the oldest Napa winery pools in the county (other old winery pools include at Martin Estate and Stony Hill).
The gardens behind the winery were designed by well-known landscape architect Thomas Church who in a career that spanned over 40 years designed hundreds of private gardens and also was the landscape design consultant to Stanford University. He also designed the gardens for the former Draper house near La Perla Winery on Spring Mountain (part of Spring Mountain Vineyards) but this unfortunately burned to the ground including the gardens in the 2020 Glass Fire. The William Cole Winery and gardens were listed on the National Register of Historic Places in 2015.
Prior to the restoration, their wines were made off site and Jane hosted guests at the nearby Culinary Institute of America. By 2004 the restorations were complete and the winery was used for the first time for the production of William Cole wines. At that point, it had been more than 80 years since the previous vintage was produced in the winery.
And William Cole Vineyards in Napa Valley is not related in any way or to be confused with the winery of the same name, based in the Casablanca Valley about a 35 minute drive from Valparaíso or an hour drive from Santiago, Chile – Viña William Cole.
Incidentally, this Chilean winery was founded in 1999, the same year the Ballentine's purchased their property in St. Helena. Today, Viña William Cole is owned by Tapihue Wines, a family-owned collection of several wineries in the region.
William Cole often places within some of the top barrel lots at various Napa Valley charity auctions.
Total annual production has grown since over the years and today is around 1,000 cases including several very small production wines (usually 100 cases or less/bottling). By physical Napa winery standards this is tiny; they are also one of the smallest producing wineries in Napa Valley to operate their own bottling line on site. This has its unique advantages as they are not tied into the schedules of having a mobile bottling truck come to the property.
A visit here is for serious wine enthusiasts and collectors; all visits and tours are private, and the estate is opened exclusively for individual reservations. Allocation list members have first priority to new and older released wines. William Cole also maintains a collection of library wines, primarily for allocation members but these are also available for purchase by visitors to the winery. For more information and to join their mailing list for access to their allocation list, visit: www.williamcolevineyards.com