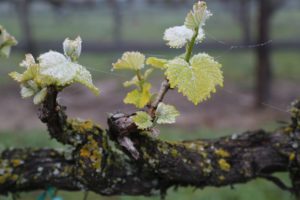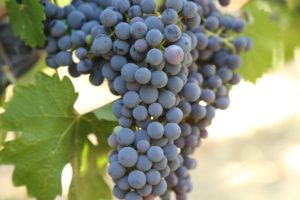 Webster Cellars is a boutique Napa producer founded and run by winemaker Keith Webster. Keith is a storyteller and he has a number of stories leading up to how he found himself moving to the Napa Valley at the age of 56 and becoming a winemaker.
Keith has long been a businessman – he was enterprising early on; at the age of 10 he started his first business – buying greeting cards wholesale (mostly Christmas cards), marking up the price and walking door to door where he lived in Texas hand selling the cards.
Keith spent some of his formative years living in Germany where he would often visit France, Italy and Spain. At the young age of eight Keith determined he liked wine – certainly helped by numerous trips to France. He recalls his first wine but not the producer – a Spanish Madeira. After this he was hooked on European wines and a style of wine that went well with food – lower alcohol, higher acidity – well balanced wines if you will.
Keith was first introduced to the Napa Valley in the mid to late 1980's when he was in San Francisco during a specialty foods conference. A few years prior he had met former Jed Steele – the founding wine maker at Kendall Jackson, at an event in Houston; Jed knew how much Keith loved wine and encouraged him to visit some of the California vineyards.
During his time in Napa, Keith was introduced to fellow Texan, Lee Hudson who had purchased approximately 2000 acres in the Carneros region (southern part of the Napa Valley).
Keith remembers hearing Texas farmers ask what are you going to do with just 2000 acres – implying this was not much land at all as they were used to ranches of much larger scale – and then California farmers asking what are you going to do with so much land. Keith remembers visiting Lee's property and being intrigued by the landscape – it reminded him of his time in Italy. It was also the first time he entertained making wine.
However more than twenty years would pass before Keith even started making home wine. He ran a General Contracting business in Houston (where he lived for 27 years) before several happenings caused severe personal economic hardship. Firstly, after a hunting trip he was putting away duck decoys in his attic when the stairs gave way and he crashed to the ground – unconscious for 1-3 days before waking. He never knew how long he was out but when he came to he was having trouble holding on to things, had lost his short term memory, discovered he had a serious concussions and other health issues followed. It was three years before he could work again.
At this point he decided to take a road trip – not knowing where it would lead exactly. He camped throughout Utah, New Mexico and finally his last stop was Aspen, Colorado. He did not leave Aspen for more than ten years – packing up all the material possessions he owned into a truck and a small trailer and moved here from Houston. He found various jobs in Aspen in the contracting/construction industry.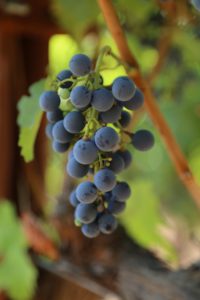 At this time he started seriously thinking about making wine. He really enjoys Pinot Noir – especially from Burgundy. His first venture into making wine of this variety was from grapes sourced from Paonia, Colorado.
And then the economic collapse of 2008 hit the construction industry especially hard. Keith found himself without a job, without a home and without a retirement fund. Essentially he was broke financially. He had to look elsewhere for work during these years. A friend in California needed some work done on an old house – so Keith headed west to the San Francisco Bay area to help renovate the home.
He moved to St. Helena after spotting an ad on Craigslist for a rental and enrolled in the UC Davis Wine Education Extension program. If you spend any time in the Napa Valley invariably you will meet a winemaker – Keith met Chris Dearden randomly; Chris was visiting a vineyard on the same property where Keith lived.
Keith told Chris about his desire to make an "old world" style of wine – Chris then connected him with a Rudy von Strasser who had access to a Cabernet Sauvignon vineyard high on Diamond Mountain. The wine making "ball" had started gaining momentum – Keith decided to purchase the fruit – it turned out to be almost twice the Napa Valley average and it was more fruit than he expected. He made 100 cases and gave some to a long time friend who so thoroughly enjoyed it that he requested to purchase some on the spot. Keith thought he only wanted a few bottles to but in reality he purchased several cases – then introduced Keith to more wine enthusiasts in Houston. Keith made multiple winemaker dinner trips and sold out the 100 cases in merely 90 days.
So it is truly admirable, that at age 56 Keith moved to the Napa Valley and finally became a winemaker – starting a new business from scratch with limited prior experience making wine not to mention selling it.

Fortunately Keith is a winemaker who really enjoys the company of people and enjoys both selling and making of wine. These attributes go a long way in the wine business towards building a successful brand.
Keith has met a number of wine makers in the valley and and even if the meetings were brief has been influenced at times by their advice. Take long time Napa vintner, Emil Tedeschi – Keith met him and Emil shared with him his advice on when to pick grapes – using your palate as the ultimate test – balanced by what the lab shows.
Keith is focused on creating balanced wines, with good acidity, managing tannins – and picking the fruit when it is ripe. He avoids creating wines that have as he calls it, "the tannin saw the rips through your mouth". He uses the analogy of a peach to emphasize this point. Take a peach that is picked slightly under ripe – it is still firm to the touch and doesn't reveal what it could be in both flavor and aroma if it was picked ripe. The peach that is picked ripe smells and tastes like a peach should. A peach that is slightly over ripe is extremely juice and even richer in flavor. Keith likes to pick his grapes ripe but not overly so.
He makes wines that are generally in the 13% alcohol range – preferring to showcase both fruit and natural acidity rather than a wine that is made from grapes that were left to hang on the vine until they become over ripe. He strives to make balanced yet complex ones – wines that are not linear in nature. His style is decidedly "old world' or as he says, "Napa in the 1970's".
And when it comes to enjoying a wine he says, "I like the wine to take me on a journey from the time I start drinking until the bottle is empty". This journey can be a number of things – with friends and family over dinner enjoying each others' company and sharing stories – or simply referring to the complexities and changes that a well made wine will reveal as it breathes over time.
Keith never made a white wine until a vineyard owner in Dry Creek Valley in neighboring Sonoma County called him to be his winemaker for this Sauvignon blanc. As it turns out Keith decided he like the final product so much he decided not to take payment as cash as originally arranged but decided to take several barrels of the wine as payment instead.
As a result, the 2013 Sauvignon Blanc is the first white wine under his label – he will continue to make this wine moving forward as the vineyard source remains the same. This wine was fermented with indigenous yeasts, did not undergo secondary fermentation and was manipulated in the winery as little as possible.
This wine has very appealing aromatics that continue to change and dance around the glass as the wine opens. It is an elegant bouquet with bright aromatics; showing lots of inviting floral notes – honeysuckle as well as aromas of pineapple. On the palate it is lively and balanced with a clean finish that lingers with a note of citrus. Good acidity, but not bracing.
The Left Bank styled wine (vintage 2011) shows notes of leather, cassis and black cherry on the bouquet with subtle hints of cedar. As the wine opens an herbal dusty component shows aromatically. There is plenty of flavor in this wine – the tannins are dusty but delicate. This is a bright wine with a lot of life. Pleasing finish.
The Right Bank styled wine is Merlot based: 57% Merlot, 34% Cabernet Sauvignon, 6% Cabernet Franc and 3% Petite Verdot (2011 vintage). It spent 18 months in oak. The wine is earthy, dusty on the bouquet showing red fruit aromas – blackberry, black cherry, raspberry and a cassis component. The wine is soft on the palate with delicate tannins that initially show somewhat dusty on the front of the palate.
The 2011 Vintner's Reserve is a barrel selection from the Right Bank wine. It also sat in oak longer than the Right Bank – 30 months in barrel (much higher percentage used vs new) and has good depth and complexity of flavor. The bouquet is deep, dark and mysterious showing intriguing layers of black fruit – blackberry and boysenberry. There is an elegant herbal quality that shows in subtle notes as the wine breathes. This wine also has the most noticeable tannins and structure any of the wines we tried – yet remains in balance.
A tasting is as personal as you can find in the Napa Valley – Keith and his girlfriend and business partner Chelli host tastings at a local restaurant in St Helena over a span of several hours – where you enjoy four bottles of his current release as well as appetizers. Keith is a man of many talents and interests – besides a being a businessman and entrepreneur all his life he is also an artist and wine making allows him an additional expressive and creative outlet.
A visit with him is down to earth, personable and educational. Chelli is a Napa Native whose family was involved in the local wine industry for many years.
For obvious reasons, their wine is distributed in Texas and Colorado. Keith doesn't make much – but has been growing slowly. Typically he produces around 650 cases annually – with earlier vintages significantly smaller than this. For more information and to join their wine club visit:
Video by Cellar Angels: