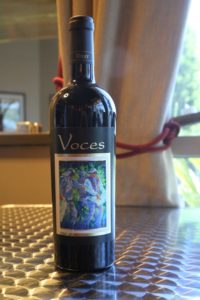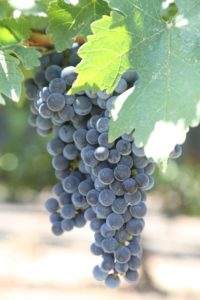 Voces Cellars is owned and operated by Fernando Candelario. We met up with him at Regusci Winery. His parents immigrated from Michoacán Mexico in 1979, a region of the country that a number of Mexican American vintners in the Napa Valley are originally from. Sometimes you don't know what path life will lead you on – Fernando certainly was not on a career path to become a winemaker. He came to the valley in 1984 and soon after arriving started school. After a few years he took a job at Robert Mondavi Winery in the cellar where for the next seven years he gained invaluable wine making experience.
His next job took him to Calistoga where he worked for Greg Brown who he refers to as the "maestro". At that time Greg was the owner of T-Vine Cellars. This is where Fernando learned much of what he applies today in the cellar (boutique winemaking) – working closely with Greg and making wine with a number of varietals. He also started making Voces here with his first commercial vintage released in 2002. Fernando was also the primary winemaker for T-Vine Cellars for many years.
Voces is Spanish for "voices" representing what Fernando feels passionately about – through a collaborative effort of working together and community involvement, dreams are always possible. You do something for yourself, yet at the same time your actions benefit others – always with the community in mind.
Fernando and Voces Wine are one of a select group of charter members for the Napa Valley Mexican American Vintners Association (NVMAVA). In early 2010, a number of Mexican-Napa vintners were invited down to Morelia Mexico for a wine tasting and the absence of a Mexican American Vintner association was discussed. Upon returning stateside a number of mostly Napa owned vintners formed this association. Their goals are to promote their own wines, support Mexican Americans in the wine industry and provide a forum for wine education.
Winemaking/Select Wines
Voces focuses on several wines each year, each 100% varietal – a Cabernet Sauvignon and a Petite Sirah along with other limited production bottles on Grenache and Zinfandel. Fernando wants to best express these varietals and his wines are 100% varietal. Based on the connections and experience he gained working at T-Vine Cellars in Calistoga, the source for his grapes have always been from the Calistoga sub-appellation. He likes to source and blend the same varietals from both valley floor and hillside vineyards. His primary source is the historic Frediani Vineyard (they have been growing grapes in the Napa Valley for more than 100 years) and their fruit is highly sought after. He also sources from select other vineyards in the Napa Valley.
And in tribute to such a generous mentor, on the back of every bottle it states, "Thank you Greg & Yvonne" in tribute to Greg and his wife Yvonne (both are deceased).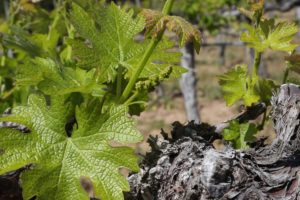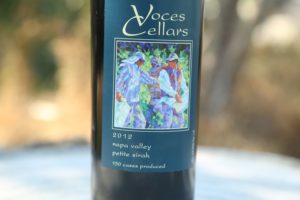 Fernando's winemaking style is straight forward – a short cold fermentation to extract color, tannins and flavors followed by a fermentation to dryness. Once finished with fermentation, the wines often under extended maceration and then the free run wine goes straight to barrel. The remainder of the must is then put into a bladder pressed and lightly pressed. This wine is kept separate from the free run and during blending trials prior to bottling, Fernando will blend a small portion of the pressed wine to help add structure to the final blend. All secondary fermentation takes place in the barrels.
Fernando uses a combination of both American and French Oak with aging lasting for 12-18 months. Prior to bottling, the wines are fined using egg whites (removing small particles still suspended in the wine). Rather than age the wines in bottle for the normal 6 months to a year before release, Fernando keeps the wines in bottle for 2-4 years before release.
These days, Grenache is a rare variety in the Napa Valley growing in a few select sites including Calistoga, Howell Mountain, Rutherford and Coombsville. The 2013 Voces Cellars Napa Valley 100% varietal Grenache was sourced from the historic Frediani Vineyards in Calistoga. Ruby in color – it opens with attractive aromas of red licorice, all spice and cherry – leading to notes of cedar and tea leaf. The bouquet offers a pleasing floral perfume aroma – especially as it continues to open. Silky on the entry with flavors of cherry and cranberry. The wine's poise is its asset – balanced from the start through to the finish. Lingers with bright fruit and a light grip of tannins. 250 cases produced.
The 2012 Voces Cellars Napa Valley Petite Sirah was also sourced from the Frediani Vineyard – inky dark purple in the glass as often indicative of this varietal – offers distinctive darker aromatics including mushroom, truffle oil and chocolate brownies. Shows more spice and darker fruit aromatics as the wine opens further including blackberry and sweet vanilla. Has a nice density on the palate but without the heavy tannins that sometimes wines made from this varietal produce. And certainly, helped by 8 years since the vintage date (at the time of our tasting). Provides flavors of ripe plum and blueberry with hints of roasted coffee bean. Smooth, warm finish with a soft and fine grip of tannins. Only 150 cases produced.
The 2016 Voces Napa Valley Cabernet Sauvignon is dark ruby in color with riper, friendly aromatics showing including blackberry, black licorice and dark cherry with notes of mocha and white pepper. A little meaty, a little savory. Juicy with flavors of cherry. Very fine-grained tannins linger softly on the supple finish with an equally gentle touch of oak influence (notes of cedar) and expresso. Aged for four years in 60% new French oak barrels. An extremely good buy.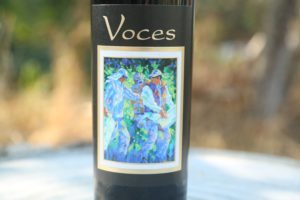 The 2006 Voces Cellars Cabernet Sauvignon has an opulent nose. The influence of the American oak shows nice notes of baked cinnamon and other pleasing spices often associated with the winter holidays. The mouth feel is fairly soft and rounded. The tannins are medium bodied, dry and slightly dusty but not overly so. The finish is clean with lingering notes of coffee bean.
The 2006 Voces Cellars Petite Sirah is noticeably dark in the glass. As with all Fernando's wines, the acidity is natural from the vineyard (no additions). This wine is certainly about the fruit on the bouquet and the palate. Aromas of luscious ripe dark fruit including black berry and black cherry show and as the wine develops, pleasing notes of chocolate and cinnamon come forward – there is even a hint of sage. The mouth feel is soft and supple upon entry but quickly gains in complexity towards the mid palate with flavors of ripe plum. The finish is anchored by rounded well-managed lingering tannins.
—
Voces produces just several hundred cases in total annually and is selectively distributed, mostly in California with some distribution in Colorado. Locally you can find the wine at the Wine Stop in Calistoga and Backroom Wines in the city of Napa. And as of 2020, select wines may be available for tasting at the Bracero Lounge along Highway 221 in the business park just south of the city of Napa.
For more information and or to sign up for the wine club (membership benefits includes access to older vintages), visit: www.vocescellars.com
Frediani Vineyard, Calistoga

Voces Cellars Wine Recommendation

Winemaker Fernando Candelario of Voces Cellars gives you his personal wine recommendation and what type of food to pair it with. Order your handcrafted Napa Valley wine today – www.vocescellars.com

Posted by Voces Cellars on Monday, March 27, 2017