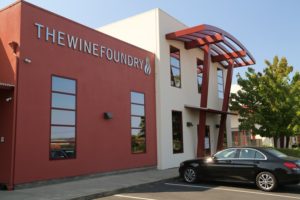 The Wine Foundry. With the struggles of one company comes opportunity for others. Founder and visionary of The Wine Foundry Philip Von Burg has made a career of "rescuing" and working with under-performing, distressed or bankrupt companies. In 2012 his own company, Castlegate Capital Advisers acquired the assets of Crushpad (a one-time prominent winery that made wine for numerous clients) including 900 barrels full of clients' wine.
For several years their operations were based in a winery in the town of Sonoma in neighboring Sonoma County. In 2014 an opportunity arose to purchase the custom crush operations and facility of Juice Box located in business/corporate part south of the city of Napa.
Today they are a unique custom crush facility – providing the wine-making equipment and expertise for both commercial and private clients. They maintain a one barrel minimum for private clients and a two-barrel minimum for those wanting to make wine commercially. Their services are in demand – by early 2017 they have expanded significantly – by building out more space for the winery operations as well as utilizing additional nearby space for barrel storage. The number of different labels they make here is rather remarkable.
The Wine Foundry has built upon what Crushpad used to do (full-service shop for wine making for clients) but has improved on a number of other things (including the use of state-of-the-art winery equipment and technology) as well as providing invaluable marketing and social media services to their clients making wine commercially. They can handle the headaches of paperwork needed to sell wine in a variety of states, can setup a website with an online store and help with marketing strategy.
For someone who has an interest in wine, limited time and but has the financial means, the Wine Foundry is certainly an intriguing option.
With the scope and diversity of clients that make their wines here, efficiency and maintaining quality are very important factors on the wine making side of the business. They have embraced technology to save time and money which at the same time contributes to the quality of their wine making. Many of their tanks are outfitted with their own pumps (pump-overs can be scheduled remotely and whenever they want), they have tanks fully capable of being cooled or heated, they use an optical sorter during harvest, they have their own bottling line and a piece of equipment that makes a number of manual lab tests irrelevant (place a sample wine in the device and it will output a number of critical pieces of information about the sample (pH, sulpher readings, alcohol level and other data).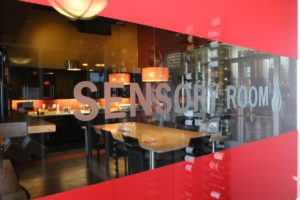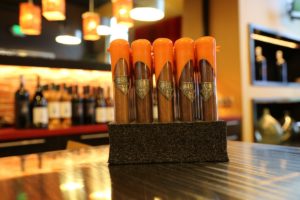 This is a full service shop; from helping you select vineyard sources, through the wine making, the packaging, labeling to the selling. You can be as active in the entire process as you feel comfortable with – from helping process the fruit once it arrives at the winery, to blending to the design work. Or simply take a more hands off approach and let the team do all the work.
The selection of vineyards sources is impressive across Livermore, Mendocino, Napa, Santa Barbara and Sonoma County. During a visit you will see a list of vineyard names written on a map adhered to one of the walls of the tasting room – prominent Napa vineyard sources at the time of this review include the Beatty Ranch, Georges III and Stagecoach.
With extensive vineyard sources and a wine making team it made sense to make their own wines. They produce about 500 cases a year total with each wine made in quantities of typically 50-60 cases. The wines are very selectively distributed – at Bacchus & Venus in Sausalito (an art gallery and wine bar) and the Bottle Barn in Santa Rosa among other venues.
Like the vineyard sources for their own clients, The Wine Foundry uses vineyards from select locations around the state. We have focused on their Napa wines here.
Select Wines
The 2013 Foundry Sauvignon Blanc is 100% varietal sourced from a vineyard in Yountville. This wine shows a lemon-lime zest on the bouquet with additional aromas of wet rock/mineralities. It is a balanced wine, soft on the entry – clean across the palate with a lively finish showing notes of green melon and grapefruit.
The 2012 Foundry The Crucible is a Napa Valley red blend. It shows a dusty note aromatically, brown chocolate, red cherry – more red than dark fruit aromas. Baking spices show on the palate, it is easy drinking balanced wine. A darker component shows on the finish – with notes of toasted cedar and very well integrated tannins.
The 2010 Foundry Napa Valley Cabernet Sauvignon was the first vintage under their own label. It initially shows a subtle herb note with aromas of white pepper and dry dusty rock complemented by notes of blackberry. There is a sweetness of fruit that also shows on this bouquet. The wine is soft on entry, with delicate tannins that show more on the front of the palate rather than the finish. Mostly red fruit shows on the palate with lingering acidity and a cranberry-cherry tartness on the finish.
—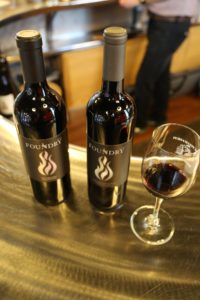 Ideally, an existing tasting room was already on site at the time of their purchase. Some of their clients use this for tasting wine for their own customers and The Wine Foundry also pours their own wines here (all by appointment).
Note the stainless-steel tasting counter – it is one of the most unique tasting bars in all of the Napa Valley. Half of it was created from an old tank with a stainless top welded to it – you can still see the door to the tank in the front of the counter.
We initially breathed a huge sigh of relief when Crushpad moved out of the county a few years back – taking with them many labels that were technically Napa Valley based producers because they were sourcing from at least one vineyard located in Napa Valley plus they were making wine in Napa County. But with approximately 75 commercial clients – a number of which source from The Wine Foundry's Napa vineyard portfolio – we have our hands full again in reviewing this significant additional collection of mostly minuscule Napa wineries.
Anarchist Wine Co/The Wine Foundry at The Village at Vista Collina
In summer of 2018 a large parcel of land directly to the south and across the street from the Meritage Resort (southern Napa city limits) opened as Vista Collina Resort and the next door The Village at Vista Collina, featuring a large green space (with environmentally friendly turf) surrounded by four stories containing 145 Tuscan-styled guest rooms, 9 stand-alone tasting rooms on the ground floor, a luxurious Vintner's Room (for special vintner member and other community and private events) and the Village Food & Wine Center where chefs teach a variety of culinary seminars and host other culinary related events. The Village at Vista Collina held its grand opening on August 4, 2018.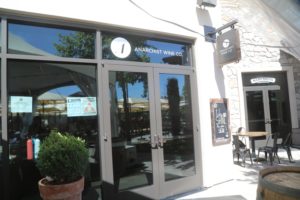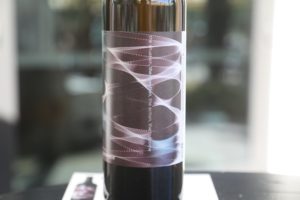 And the Fivetown Gourmet Grocery and Deli is an integral part of the The Village experience. Named after the five towns within the Napa Valley including Yountville, Rutherford, Oakville, St. Helena and Calistoga – this upscale market features a variety of farm-fresh local ingredients and homemade products. Plenty of seating outside the grocery – one can also picnic on the lawn area.
The 'lawn' area is also ideal for hosting a variety of events including concerts. Umbrellas inserted into the ground can easily be moved and seating arrangements are highly flexible.
The Anarchist space/Wine Foundry is one of the 9 standalone tasting rooms – like the others, their space is intimate – focusing on wines and very personalized hospitality. Seating is both inside, either at the bar or a couple of chairs/tables or outside weather permitting. Anarchist wines are styled to be reasonably priced, very approachable in their youth and are what we call easy-drinking crowd pleaser wines. These wines often have catchy proprietary names. Both Anarchist and Wine Foundry wines are available for tasting. Like with some of the wines bottled under Wine Foundry, select Anarchist bottlings are from vineyards outside of the Napa Valley.
The 2018 Anarchist Wine Co Rage Against the Machine is a very unique multi-varietal red and white blend including 38% Syrah, 38% Sangiovese, 10% Cabernet Sauvignon, 4% Petit Verdot, 3% Gewürztraminer, 3% Petite Sirah, 2% Viognier and 2% Zinfandel. immediately offers ripe fruit forward aromatics including blackberry, boysenberry and ripe plum. Also, some sweeter baking spice notes including clove. The bouquet smells like desert. Somewhat linear in its presentation on the palate with its focus being on fruit rather than other complexities. The tannins are barely perceptible with a very soft smooth finish. Goes down very easily.
The 2017 Anarchist Wine The Philosopher Napa Valley Cabernet Sauvignon is 85% Cabernet Sauvignon, 6% Merlot, 4% Cabernet Franc, 4% Petit Verdot and 1% Petite Sirah. Shows hints of brown chocolate, dust with a sweetness of aromatics including black cherry. An extremely drinkable Cabernet Sauvignon in its youth – offers light style slightly chalky tannins with minimal grip. A wine one doesn't have to think about – just enjoy. Definitely a lighter styled Napa Valley wine of this variety. lingers with a hint of sweetness from the fruit on the finish.
For more information visit: www.thewinefoundry.com
Hospitality Space

Winery