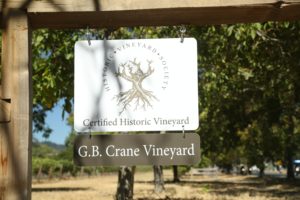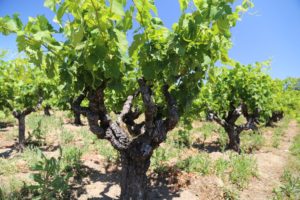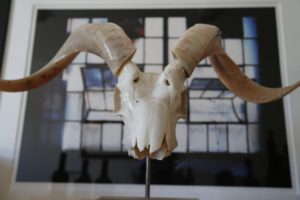 Crane Assembly was founded in 2012 by three long time friends in the Napa Valley – winemakers Dave Phinney (of Orin Swift fame) and Kevin Fox and business partners Bryan Sandoli and Darryl Browman (Darryl is the co-owner of Cavus Vineyards in the Stags Leap District). Kevin makes all the wines for the Crane Assembly.
Their historic property is a registered vineyard in the Historic Vineyard Society, an organization dedicated to the preservation and promotion of California's oldest vineyards (membership vineyards must have an original planting date no later than 1960). Some of the vines in this vineyard are far older then that date. The vineyard was originally planted in 1885 by St. Helena wine pioneer George Belden Crane and has been continuously farmed as a vineyard for some 130 plus years.
As a result, this is an extremely rare and historic vineyard. It is one of the two oldest currently commercially producing vineyards in the Napa Valley. There is only one other commercially producing vineyard in Napa with vines dating from the 1880's. That is the Canard Vineyard in Calistoga containing old vine Zinfandel.
A replant to some of the vines in the Crane Assembly's vineyard was done in the 1930's – today some of the oldest vines range from 85 to approximately 130 years old.
Dr. Beldon Crane was one of Napa's earliest wine pioneers – he moved to the Napa Valley in the mid 1850's and was the first to introduce European grape varietals to the region. At one point he owned more then 300 acres of land here. Incidentally his first vineyard in St. Helena is now the site of St. Helena High School. And looking north from the Crane Assembly's Vineyard – one sees a magnificent white house. This was Dr. Crane's former home – currently owned by long time area vintners, the Salvestrins.
Like other old vine vineyards we have seen in Napa – these vines are gnarled, weather beaten with moss growing on the trunks – and all are head pruned. The vineyard is in a very good neighborhood – Beckstoffer's well regarded Dr. Crane Vineyard is nearby as is his Bourn Vineyard – the very historical Hayne Vineyard is slightly further to the west with several other old vine vineyards in fairly close proximity. Both the Beckstoffer and the Salvestrin's own former portions of Dr. Crane's original vineyard land.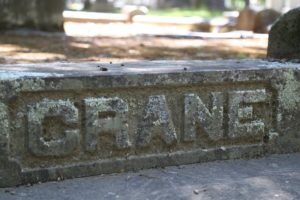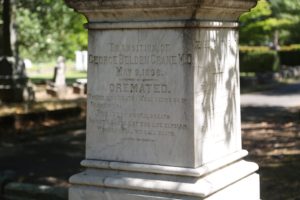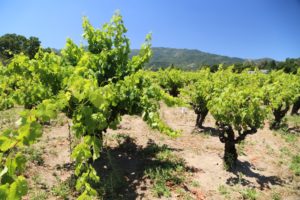 The vineyard is planted to a total of 8 acres – 4 acres of which are planted to mixed blacks – historically these varietals included Zinfandel, Petite Sirah, Carignan and lesser plantings of Alicante Bouschet, Mourvedre and Valdiguie. Over time due to disease and other factors some of the older vines have died and have been replanted. Today any vines that are removed for whatever reason from this block are replanted to Zinfandel. This old vine block is entirely dry farmed.
In addition to the mixed blacks the vineyard contains a 1.6 acre block of Cabernet Sauvignon (trellised), a 1.4 acre block of Petite Sirah, and two rows of Merlot. There are a total of 5 separate vineyard blocks on the property. More recently, Robert Biale Vineyards was making a vineyard designate Zinfandel from the property called Old Crane Ranch Zinfandel.
The 'wrong' buyer or perhaps better stated – someone who was only interested in the economics of this vineyard would have pulled out these old vines immediately in favor of replanting to Cabernet Sauvignon. Fortunately Dave Phinney and the team have a strong interest in preserving some of the Napa Valley's early and most cherished vineyard history.
Initially they decided they would create one wine from the vineyard – an homage to historical uses by producing a mixed blacks field blend. But during the fermentation of the 2012 vintage (their first under the Crane Assembly) they noticed the Cabernet Sauvignon was exceptional by itself (perhaps no surprise considering this location). Rather then bottling one wine they decided to create several wines and bottle the Cabernet Sauvignon separately.
Today they focus on three wines; Disciples (sourced fruit, mostly from older vineyards), the estate El Coco – which is made in the style of a field blend (with Zinfandel and Petite Sirah), and the estate Cabernet Sauvignon.
The grapes for the Disciples wine come from vineyards that have excellent pedigrees – both historically and for the quality of fruit they produce. And when it comes to sourcing fruit from premium vineyards in the valley – Dave Phinney still has numerous contacts from when he started Orin Swift. Vineyards such as Tofanelli and Morisoli have provided fruit for this wine. The wine gets it's name because of the old vines on the their estate property; these younger vineyards can be considered "disciples" of the old vines. The 2015 is 95% Zinfandel and 5% Petite Sirah. Layered on the bouquet – it reveals bright aromatics including blackberry, dessert spices and a hint of smoke and cedar box. On the palate the flavors are ripe and generous but not jammy. General manager Ryan Keith compares this wine to an innocent, energetic and outgoing child. In other words it has a lot of life.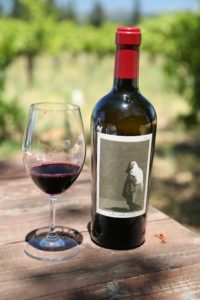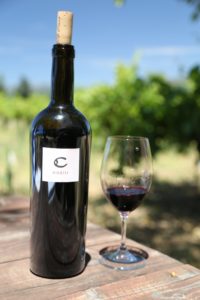 The 2012 estate El Coco is inky dark in the glass; it reveals an intense bouquet – plenty of ripe berry aromas tinged with more subtle chocolate and brown sugar notes. Plush and rounded on the entry – this supple mouth feel continues across the palate. Shows dense flavors of ripe blackberry and blueberry. Finer grained somewhat chalky tannins complete a pleasing finish. This is a intriguing blend that combines the history of the vineyard with a palate profile that will appeal to a wide range of tastes. Incidentally the label reflects part of a Francisco Goya painting – 'que viene de coco' – the "boogeyman", an image that quickly catches your first glance.
The 2013 MMXIII estate Cabernet Sauvignon is presented with a tiny label with the letter "C". This wine shows a ripe elegance in the bouquet with a hint of vanilla and as it evolves coffee bean and espresso. The aromas almost jump out of the glass. It is opulent and intense on the palate triggering many pleasure points! A powerful wine across the palate it leaves lingering flavors of blackberry. It is a big wine in flavor with accompanying structure, earthy youthful tannins that will certainly be toned down with some age. Drinks very well by itself.
Fairly well distributed across the valley you can find the wines at the Acacia House in Las Alcobas Napa Valley, Redd, Market, Press and area wine shops including K. Laz and ACME Fine Wines. For more information, to schedule a tasting or to join one of their wine clubs or mailing list, visit: www.thecraneassembly.com