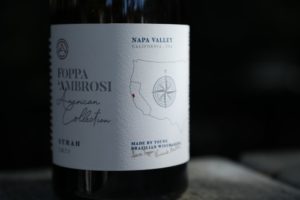 Tenuta Foppa & Ambrosi was founded and is owned by two winemakers, Lucas Foppa Alves and Ricardo Ambrosi with their first vintage produced in Brazil in 2017. Both men met in 2012 while students at Instituto Federal de Bento Gonçalves, Brazil's first oenology college. They are from the small town of Garibaldi in the state of Rio Grande do Sula in Brazil, a part of the country known for its sparkling (espumante) wine production. Garibaldi is also home to one of the planet's seven Chandon properties; this Chandon was founded in 1973. And a winery with California roots, Almaden also setup operations in Brazil (now part of the Miolo Group).
Neither of Lucas nor Ricardo's families were in the wine business; both men discovered their love of wine on their own. Lucas has worked at a number of Brazilian wineries including at Cave de Pedra, Pizzato, Chandon, Terraço and Vinícola Maximo Boschi. He also worked a harvest in 2015 in southern Spain. And Ricardo has made wine in Brazil at Cave de Pedra (where he and Lucas worked simultaneously in their tasting room), Salton, Aurora and Embrapa Grape and Wine Research.
Their first wine was made by hand in Ricardo's garage in early 2017 and was Marselan. For reference, there are only a few Marselan plantings in Napa Valley, the Resilience block at Helena View Johnston in Calistoga, a row or two at Spottswoode and a small block off of Kreuse Canyon Road in Coombsville owned by Caldwell Vineyards. Lucas and Ricardo transported four small bins of this variety in their Ford Fiesta to his garage. Not having much in the way of equipment, much less any cooling systems – they filled plastic milk cartons with water and then froze them. They inserted these into their fermentation vessels during certain times to keep the temperature from becoming too warm.
It is always helpful when a business catches a 'break' or even good timing in regard to getting exposure. Their first break was when they had dinner with former wine writer, Brazilian Douglas Chamon who owns the winery, Chamon Garbin Vinhos Clássicos in Brazil. He tried their Marselan and then one of only 300 bottles they had produced of Cabernet Sauvignon. He was impressed with both wines and said something like, "this is impressive, you guys are only 22 years old". Lucas quickly corrected him; they were both only 21 at the time. Chamon suggested he would see if he could help sell these very limited production wines. Their first sales came through his WhatsApp account. Chamon posted a photo of one of their bottles to his friends and within 2 hours they had sold out of all their inventory.
They used the money from this to purchase grapes for their second harvest. Then in 2020 when normal wine sale channels shut down, they quickly pivoted to online sales opportunities and embraced social media. By the end of 2020 they had sold 30,000 bottles online and the next year were fielding requests from people who wanted to meet Lucas and Ricardo and were inquiring about a retail space for tasting their wines.
This led them to locating their operations into a historic house dating from the early 1900s in the Borghetto District of Garibaldi/RS, Vale dos Vinhedos region. Incidentally their winery is only a 5-minute drive to Chandon do Brasil. Part of their business is now offering custom crush services; they have more than 20 clients producing over 600,000 bottles of wine a year. As of the latest update to this review, Tenuta Foppa & Ambrosi produces around 60,000 bottles per year (5,000 cases). The partners do not yet own vineyards and are primarily sourcing grapes from Serra Gaúcha and Serra do Sudeste/RS.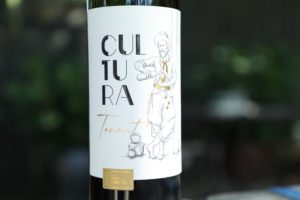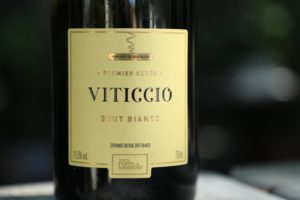 In 2017 through a mutual friend, and with an interest in gaining more international winemaking experience, Lucas and Ricardo traveled to Napa Valley and worked as interns for one harvest at Rombauer Winery for the wineries' cellar master Alberto Pena. They are both extremely grateful for the time they spent working at Rombauer and consider this winery a 'sacred place' where they learned more about how Napa Valley marketed itself, how its wines were sold and established relationships with others working in the valley. In addition, they paid close attention to Napa Valley's wine tourism, borrowing ideas for when they opened their own winery in Brazil.
Lucas in particular remembers one night in October 2017 when he was fast asleep in the Rombauer 'intern house', and as he puts it, was "dreaming in Portuguese" when he was jolted awake by Alberto yelling in English. A major fire had started north of the winery in Calistoga (the Tubbs Fire) and he and Ricardo and other interns had to quickly evacuate. The Rombauer property was not affected then, but in 2020 the Glass Fire burned all around and through the property with firefighters doing an incredible job preventing the fire from burning the winery and hospitality spaces. Lucas and Ricardo visited Rombauer post Glass Fire and observed and were shocked by the significant damage to the woodlands on the property.
While back in Brazil both men discussed how cool it would be to make wine in Napa Valley. Each was affected by the memories of the fires and realized how short and fragile life can be. The time to be opportunistic was while both men were still in their early 20s.
So, they called up Alberto and shared their thoughts; he saw how hard they had worked at Rombauer and wanted to help support their dreams, so he offered his help. Alberto spoke of having a gut feeling that something good would result from working with both Lucas and Ricardo. Another individual who played an important role in the development of their company is Carlos Lamego. He is currently Vice President of Prudential Life Brazil and helped introduce this company to the Brazilian market. He also loves wine and is a collector of international wines. He purchased a significant amount of their wines and shipped them to his house where he then sold them to his friends and acquaintances, hand delivering cases to their homes or businesses.
And it was through Carlo's network that they were introduced to Miguel Cara (Embraer Group). Lucas recalls Miguel was potentially interested in becoming a partner in Tenuta Foppa & Ambrosi during one of their early discussions. Two minutes after their conversation, Miguel called them back and suggested he become part of their Napa Valley operations.
Their Napa Valley winemaking business is a partnership between Lucas, Ricardo, Alberto and Miguel. This exciting brand is fueled by both Lucas and Ricardo's optimism, energy, enthusiasm for winemaking and willingness to take risks. However, the partnership capitalizes on all of their individualistic strengths; Lucas and Ricardo are in Napa Valley at least 2-3 times per year and help oversee the winemaking and outreach for the brand, Alberto lives here and helps organize vineyard sources and Miguel oversees their legal and licensing needs. When they formed this U.S. partnership on May 19, 2021, they became the first Brazilian based physical winery to make wines in the U.S.
And Alberto grows a small an extremely rare for Napa Valley block of Dolcetto (an Italian red variety) on the slopes of Diamond Mountain. He used to sell the grapes to Rudy Von Strasser (formerly of Von Strasser Winery). It is possible that a very small production Dolcetto wine would be bottled under their American Collection label in the future.
Select Wines
Napa Valley
Their first ever Napa Valley grown and produced bottling was a Syrah from a vineyard on Vichy Lane in Coombsville in 2021. Conveniently, Alberto's cousin is the vineyard manager for this particular property. The 2021 Foppa & Ambrosi American Collection Coombsville Syrah (100% varietal) is deep ruby in color and nearly opaque with an amaranthine rim. With an intriguing spice component on the bouquet, one could possibly pick this out of a blind tasting of other Napa Valley Syrah bottlings. It offers aromas of clove, light nutmeg, dried herbs, dark chocolate and a floral component including violets and sage. The palate offers flavors of blackberry, boysenberry and a blue fruited layer including of blueberry. This wine's texture is soft, featuring ripe, resolved and rounded tannins. It lingers with notes of red plum, dried herbs and a light lasting dryness. One would not be incorrect in rereferring to this wine's acidity as bright and lively, especially noticeable on the finish. This wine would be a good candidate to pair with a Brazilian churrasco and good friends.
The front label mentions that this wine was, "Made by young Brazilian winemakers". Lucas told us half-jokingly that they put this line on the bottle in hopes of getting recognized for their efforts by Forbes Under 30.
In 2022 they produced their second Napa Valley bottling, a Cabernet Sauvignon also from the same Syrah vineyard site on Vichy Lane.
Brazil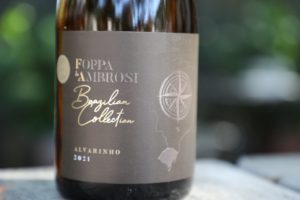 The 2021 Tenuta Foppa & Ambrosi Albariño. This wine was fermented cold and then aged in stainless steel tanks with oak stave inserts for 6 months using both French (80%) and American (20%) oak. This wine is pale yellow in the glass; the bouquet is immediately engaging and offers a honeyed note, beeswax, some floral influences, apricot, yellow peach, pineapple and deeper in the aromatics a note of vanilla. As this wine evolves it shows a scent of green apple. The palate reveals flavors of honeydew melon, a subtle citrus note, green apple, pear and a light lingering sweetness almost like tarragon. Its texture is noteworthy; it is creamy and almost saline in its feel which complements the mouthwatering acidity very nicely. Lucas and Ricardo are extremely careful when harvesting this variety, seeking precise maturation which allows for desired acidity when the grapes are brought into the cellar. Brazilian wines are often associated with being sparkling or made from Merlot; this wine is bottled under the Brazilian Collection, a series of wines which explores uncommon varieties growing in Brazil.
The 2022 Tenuta Foppa & Ambrosi Rosé Blend is 90% Merlot and 10% Moscato Giallo. During winemaking they bleed off up to 30% of the Merlot and then blend it to the Muscato Giallo. This wine sees no oak and there are no color corrections made. It is a light pink/copper color. The aromatics are wide open and very pretty, offering notes of rose petal, white peach, jasmine, pink bubblegum, lychee, raspberry and a passion fruit/maracuya note. Its texture is creamy and rounded complemented by intense flavors including lime, raspberry and other citrus notes. Lucas suggested this wine will pair very well with shrimp. We could see drinking it with giant freshwater Thai prawns and an accompanying spicy nam prik sauce.
The Tenuta Foppa & Ambrosi Viticcio Brut Bianco is a blend of Pinot Noir, Chardonnay and Italic Riesling. This wine spent 6 months in contact with yeast. It is straw color in the glass and smells both fresh and simultaneously fruity. It offers aromas of red apple, pear, a light yeast note, floral influences and some mineralities. The texture is lightly creamy and crisp, this wine expresses flavors of yellow apple, melon and kiwi with a hint of lingering lemon zest. Lucas calls this their, "happy sparkling bottling". This wine was made using the Charmat method.
The 2022 Tenuta Foppa & Ambrosi Cabernet Franc was sourced from multiple sites. It is deep garnet in color with a purplish rim in the glass; the bouquet is brooding, dark, savory and shows aromas of pink peppercorn, old leather – like a well-worn baseball mitt being used on a hot day and dried herbs. This savory character is mirrored on the palate showcasing bright red fruits, crushed pepper, dried herbs, red plum and currant. The tannins are cushiony, and soft with some give to their texture. The finish is energetic. This wine was aged for 6 months with French and American oak cubes and oak staves and is in a Burgundian bottle. As Lucas noted, "this Bordeaux variety in a Burgundian bottle is a soft way to break the rules".
Wines bottled under Cultura are 100% varietal and are sometimes non-vintage or sourced from a variety of vineyards. The label is always an image of something relating to the country that inspired them to make a particular wine. For example, the label on their Cultura Tannat is of a gaucho in reference to Uruguay. The non-vintage Tenuta Foppa & Ambrosi Tannat is a blend of 70% grapes from 2022 and 30% from 2021. It is 100% varietal. The focus of bouquet is on the freshness of the fruit aromatics, but it also offers scents of violets, sage and thyme. We noted the aromas are bright and savory, this wine smells fresh. The liveliness of the bouquet continues onto the palate with bright, red-fruited flavors. This wine's texture is one of its hallmark characteristics with densely felt tannins but with a rounded structure. A light dryness and a note of tobacco leaf lingers on the finish.
—
For those visiting Garibaldi, Tenuta Foppa & Ambrosi maintains a tasting room and hosts visitors by appointment. For more information, visit: www.tenutafa.com.br