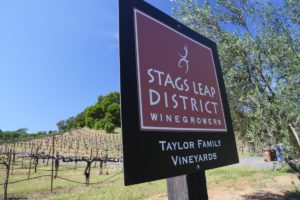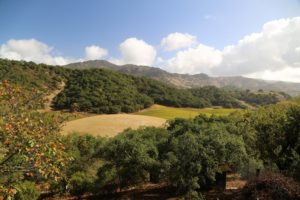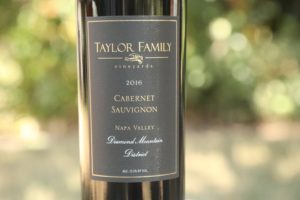 Taylor Family Vineyards purchased 23 acres in what is now the Stags Leap District in Napa Valley, and have grown grapes here since 1980. Their property is located in the Stags Leap district on the slopes on the west side of Silverado Trail. Taylor Family is very much a small family business – patriarch Jerry Taylor (now deceased) like others who have come to the Napa Valley had a career before vineyards. He was an engineer on several prominent San Francisco Bay area projects including the San Mateo Bridge and the Transamerica Building. Construction projects were an end to a means, in this case to farming which was one of his passions. His wife Pat was a real estate agent in the Napa Valley until retiring in 2011 but is still very much involved with their wine business.
The family tends to the property themselves – from any planting decisions to the harvesting to the wine making. Jerry moved to Napa County in 1933 and he and his family have owned this property since 1976. Their piece of Stag's Leap is beautiful – surrounded by a number of knolls and the rugged Vaca Mountains directly to the east of their property, and not a lot of vines visible, one doesn't feel like they are in Napa Valley, but rather in a more natural setting.
Today all of Pat's children are involved with the vineyards and winery in some aspect or another and even some of the grandchildren help out. Their daughter Sandy is currently running the winery operations and her husband Phil is director of production and can often be found working in their shared production facility south of the city of Napa. Sandy's brother Mike is in charge of their vineyard operations.
Phil is a Naval Academy graduate and a commercial airline pilot – his 'touch' shows on most every bottle. The vintage aircraft that is depicted on their label is a tribute to his appreciation of the aviation industry.
The Taylors originally sold all their grapes to other wineries including their neighbor Silverado Vineyards as well as Robert Mondavi Winery until 2002 which is when they released their first vintage. Only a handful of private small Napa Valley wineries that we have met with employ two winemakers to focus on reds and whites. Taylor Family uses a separate winemaker for their Chardonnays and for their Cabernet Sauvignon.
Veteran Napa winemaker Gustavo Brambila has consulted for the Taylor family since 2002. After graduating from college, Gustavo took a job at Chateau Montelena working alongside Mike Grgich (who he had met a number of years prior while interning at Beaulieu Vineyard). Gustavo is spotlighted in the feel-good wine movie Bottle Shock which loosely tells the story of the 1976 Paris Tasting in which wines from several Napa wineries outscored the French entries in this now famous blind tasting, including the 1973 Chateau Montelena Chardonnay which took top honor in the white wine category.
Select Wines
Their total wine production is about 2,200 cases; this is boutique Napa Valley at its best. With vineyards in the heart of Stags Leap District it is not surprising that they focus on Cabernet Sauvignon. They make several delicious ones especially their Reserve. The fruit for this special wine comes from an upper part of their vineyard which is steep and terraced. The grapes are small producing concentrated flavors. Dark fruit dominates this wine (we tried the 2002 vintage) with black cherry and black licorice along with some smokiness and dusty characteristics towards the finish. Subtle notes of vanilla are also present, imparted from the new French oak during barrel aging.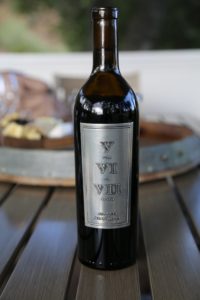 Their Cabernet Sauvignon wines are layered, soft in tannins and ready to drink now, yet have the bright acidity and structure to ensure that they could also be aged for a number of years. In addition to their own estate wines, they also source fruit from select locations in the Napa Valley including Oak Knoll, St. Helena, Diamond Mountain, and Yountville.
The Taylor Family 2020 Rosé of Cabernet Sauvignon (from their estate vineyard) is medium copper color in the glass; immediately smells refreshing with aromatics of orange peel, fresh cut grass, green apple, lime, citrus blossom and a graphite minerality note. Shows a nice cadence across the palate with its supple mouth feel, bright acidity and plenty of fruit. Offers flavors of mandarin, rhubarb and lingers with notes of raspberry and strawberry. The grapes for this wine are grown specifically to make this rosé and are harvested direct to press rather than saignée, which bleeds off juice separately. Lovely on a warm summer afternoon.
The Taylor Family 2019 Yountville Sauvignon Blanc (Musqué clone) is medium gold in color; smells bright and like springtime with its floral aromatics including honeysuckle and jasmine. Also shows aromas of Golden Delicious apple, pineapple and a lemon zest and or lemongrass note. The aromatics are very appealing. Slightly creamy in texture, this is a rich yet balanced showing that embraces the Napa Valley sunshine yet exhibits some restraint. Not grassy nor green but certainly has a noticeable brightness and freshness that carries through to the finish. Shows flavors of apple, mandarin and some tropical nuances including lychee and passion fruit.
The 2015 Taylor Family Vineyards Sauvignon Blanc was sourced from nearby Yountville. It shows tropical aromas interwoven with notes of citrus – somewhat floral including citrus blossom. Balanced on the palate it shows notes of pear. Crisp on the finish but not overly so. The palate offers a very pleasing supple texture.
The family used to produce two delicious but dramatically different Chardonnays. Our favorite is their Hillside Chardonnay. During our first visit with Sandy, we tried the 2003 vintage. This wine is a very full-bodied Chardonnay with nice fruit driven aromas including apple, citrus and some tropical characteristics. The ample weight on the palate is carried by layers of fruits which carry over from the bouquet.
The Taylor Family 2019 Hillside Oak Knoll District Chardonnay (Musqué clone) from the Frisinger Vineyard (reference Frisinger Family Wines) is deep gold in color; the bouquet shows a noticeable sweetness of aromatics including both ripe fruit and layers of desert spices. Opens with aromas of ripe pineapple, honeysuckle, glazed apple, hints of caramel, vanilla, honeycomb and the brittle-top glaze on crème Brule. Simply put, the aromatics are enticing. The wine is creamy and supple across the palate. The entry offers a sweetness of fruit broadening over the palate to flavors of apricot, peach, mango, papaya and notes of butter. Finishes with a richness of fruit and some complementary light oak spices. Drinks very nicely just by itself and is one of the better Chardonnays from Napa Valley we tried in 2021. Very balanced.
The Taylor Family 2018 Napa Valley Cabernet Sauvignon is deep ruby in color; the aromatics are generous and fruit forward with aromas of plum, blackberry, boysenberry, leather and a subtle lasting darker spice. The varietal 'sings' across the bouquet with the oak being a complementing and more subdued component. Also, some floral notes of violet. Texturally supple and somewhat creamy across the entire palate, the wine shows juicy and opulent fruit with ripe flavors of plum, blackberry and dark cherry. The finely woven tannins linger with a soft and slightly dusty grip with a secondary finish showing some brightness of acid, berry fruits and a hint of dried tobacco leaf and light peppercorn. This wine is pleasure to drink in its youth; it is 100% varietal and is composed of Cabernet Sauvignon clones 337 and 191 from the Rahn Vineyard.
The Taylor Family 2016 Diamond Mountain District Cabernet Sauvignon is deep ruby: the unions of dark cherry, old cedar box, white pepper cigar smoke and leather showcase some of this bouquet's savory components. But deeper into the aromatics and as the wine continues to evolve in the glass, additional notes show including mocha, clove, dark chocolate and black olive. An enjoyable wine to smell. The finish is mouthwatering and juicy and shows flavors of red cherry and plum along with hints of cedar. The tannins are plush, rounded and for a mountain appellation source, surprisingly offer a light to medium grip of texture.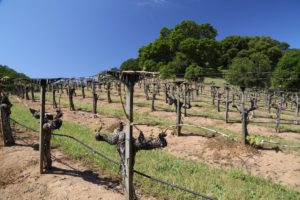 The Taylor Family 2016 Estate Reserve Cabernet Sauvignon is noticeably dark ruby color in the glass; the bouquet is distinctive with aromas of ripe plum, cassis, black licorice, chocolate brownie and mocha. The aromatics are nicely balanced between ripeness of fruit and the influence of oak. Shows flavors of blueberry, blackberry and dark cherry. Mouthwatering acidity. Features a very appealing texture with rounded and slightly chalky tannins with a medium grip. The finish lingers with some oak influence. Wonderfully balanced with loads of freshness and flavor. This wine has lots of life ahead of it.
The 2014 Taylor Family Vineyards Chardonnay was sourced from the Oak Knoll District. Shows tropical aromas including honeysuckle with aromas of apricot also present. There is a toasted hazelnut quality on the palate, stone fruit and clove. Has some weight but is not overly viscous. Smooth on the palate.
The 2012 Taylor Family Vineyards Estate Stag's Leap Cabernet Sauvignon is a 100% varietal. It immediately shows pretty aromas in the glass with both sweeter spice and sweet fruit aromatics. A dry dust nuance is more subtle. Very well balanced on the palate between fruit, acidity and structure. Well defined tannins but not harsh. Hints of cocoa power on the finish.
A wine that is a tribute to their family heritage is simply labeled V VI VII in honor of the 5th, 6th and 7th generations of Taylors. The label is noteworthy as well, it is pewter and everyone is hand applied to the bottles.
CUMULUS is their flagship wine – a multi appellation blend of Cabernet Sauvignon. Very limited production and features some of the best lots of Cabernet Sauvignon from their own estate as well as select vineyards in several other appellations.
—
Their wines are currently made in a shared production facility just south of the city of Napa. Plans call for building a small winery on their own property. We will revisit once their new winery has been completed. Their wine is most distributed direct to consumer via their wine club although locally they have one of their wines at Auberge du Soleil (the elegant resort in the hills east of St. Helena).
For more information and or to join their mailing list or wine club, please visit: www.taylorfamilyvineyards.com
Tastoria.com Taylor Family Video: