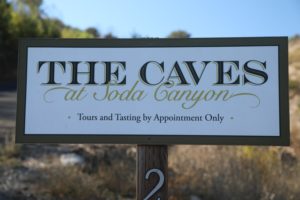 TATE Wine (not to be confused with Tate Wine in Margaret River, Western Australia). The wanderlust gene caught winemaker David Tate early on – leaving his native Victoria Island in British Columbia in 1994 he hitchhiked for 6 months on an epic trip southward, eventually ending up in Peru. Looking to further expand his horizon and taking advantage of the benefits of being in the commonwealth, later he turned his sights to Australia. Securing an agricultural visa, he was given two choices for work – at a pig farm or at a vineyard in the Barossa Valley. He chose the Barossa and its vineyards and ended up gaining valuable vineyard management experience at several wineries including at Rockford Wines. While in the Barossa he met a Frenchman whose family owns Domaine Richeaume in Provence, France – at an invite from the family, David packed up and moved to southern France and spent a year working for the family.
Realizing he was more than intrigued by the world of wine, he returned to North America and earned his bachelor's degree in Viticulture and Enology at Brock University in Ontario. While working in New Zealand following graduation a friend called and offered him a job in California at Ridge Winery (their Montebello property). It was at Ridge that David was introduced to mountain grown Cabernet Sauvignon. He spent five years there before leaving as their assistant winemaker.
Ready for a change, he realized he wanted three criteria in his next job: have full control over the vineyards and winemaking, work with a small producer and continue to make mountain grown wines. In 2007 he was introduced to Hal and Fiona Barnett – who offered him control of his desired criteria (coincidentally Fiona is also Canadian having grown up in Vancouver). David has been the winemaker and General Manager at Barnett Vineyards since 2007.
Suzanne was born on a cattle ranch in Texas – went to the University of Austin to study finance. After quickly working in the world of finance she realized this career path did not feel right. Talking to her father about her lack of enthusiasm for her career, he asked her "what do you really like to do" and her answer was simply "cook". She completely changed her career direction, moved to San Francisco to study culinary arts at the California Culinary Academy. During her time in San Francisco, she would often visit Napa and Sonoma – attracted to the lifestyle and its visual beauty. It is no surprise that after her time at CCA she took a job in the world of wine – working for Glazers in Houston (now Southern Glazer's Wine & Spirits), in their Domain and Estates division (selling fine wine).
She met David through work; one of her clients was Barnett Vineyards. One day she was supposed to travel around Houston with a sales associate, but he developed appendicitis, so David took his place. Long story short, they married, and she moved to Napa in 2010. They founded Tate Wines in 2011.
With an interest in working with cooler climate vineyards, David's winemaking style tends to focus on wines with excellent acidity, showcase the purity of the varietal characteristics (no blends) and an oak program that is generally more restrained. He is also obsessed with tannin management – creating the right structural feel in the wines, focusing on wines that are balanced and approachable even in their youth.
Select Wines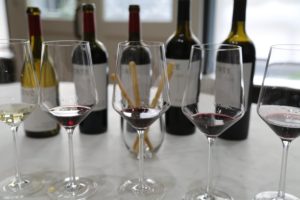 The 2022 Tate Sauvignon Blanc Wolf Vineyard spent three months aging in stainless steel and then one month in neutral oak before it was bottled. This wine is pale straw in color. The bouquet shows an immediate brightness with scents of honeysuckle, mineralities, citrus blossom and apple. The palate offers flavors of lime and lemon zest on the palate. Its acidity is balanced and contributes a refreshing brightness without being overly tart. This wine drinks very well by itself.
David ferments and ages their Chardonnay in barrel. The wine typically goes through partial secondary fermentation; David tastes each barrel as it goes through malolactic fermentation and when he feels the wine is balanced, he will stop the secondary fermentation. The wine generally ages 9 months in barrel, sur lie. The 2016 TATE Wine Chardonnay (from a vineyard just south of Yountville) is a lighter straw golden color in the glass. Offers rich aromatics including hazelnut and almond, and floral elements including citrus blossom and jasmine. Filled with plenty of personality on the palate – the flavors are rich and concentrated. Texturally the wine glides across the palate – it is very supple and creamy with a noticeable viscosity. Offers long lasting flavors, plus a hint of dessert spice and initially a flinty nuance on the finish.
Unlike a number of Napa winemakers we have met with who have built their careers on crafting Cabernet Sauvignon and who often produce varietals other than Cabernet Sauvignon for their own labels, and or may prefer to drink other varietals – David both loves creating and drinking Cabernet Sauvignon. It is no surprise then that the focus of Tate Wines is on Napa Cabernet Sauvignon. They partner with very small vineyards (often 1-2 acres) and create single varietal, single vineyard wines from these often-micro sites.
Their Spring Street wines focus on valley floor vineyards – from the St. Helena Appellation. The 2015 Spring Street Merlot has been a favorite among sommeliers, who appreciate that it smells and tastes like a Merlot should. Or as one of the sommeliers at the Guild of Sommeliers once said, "it is a teachable Merlot". Features an elegant bouquet including red cherry, hints of tobacco leaf, accents of herbs, dry rock and even some floral hints. This is a Merlot that retains its aromatic character. Shows mostly red fruit on the palate – mouthwatering acidity and fine-grained slightly dusty tannins that linger softly.
The 2015 TATE Wine Spring Street Napa Valley Cabernet Sauvignon is an approachable wine in its youth – a wine that Suzanne calls her, "lunchtime Cab". Shows dark spice and darker fruit on the bouquet with toasted oak, notes of tar, an oak spice and aromas of plum. Offers bright fruit on the palate including flavors of blackberry and plum with well structured (slightly chewy) yet approachable tannins. The finish is somewhat spicy showing notes of white pepper and old cedar box.
The 2015 TATE Wine Mt Veeder Cabernet Sauvignon is noticeably dark in the glass – shows dusty earth notes on the bouquet, with black olive, tea leaf, leather and a hint of cigar smoke. A slight sage nuance. This wine offers a dark complexity of aromas – and is slightly briary in its aromatic presentation. Reveals ripe blackberry – big fruit complemented by equally big but balanced tannins. Very good acidity. Should be plenty of age ahead of this wine. This is also generally the latest vineyard they pick in their portfolio – one year they were harvesting into early November.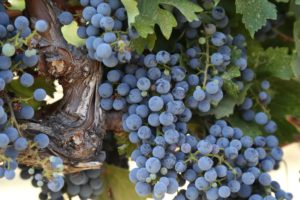 The 2015 TATE Wine Jack's Vineyard is a single acre of Cabernet Sauvignon on Howell Mountain – a vineyard that Suzanne calls, "the most over farmed 1 acre vineyard in Napa" – the owner is a self-taught viticulturist who is fastidious about the management of his vines. He named the vineyard after his bull terroir, Jack who apparently is equally as vigilant about protecting the vines from a variety of predators.
The 2015 Tate Wines Jack's Vineyard Cabernet Sauvignon shows dark purple to black in the glass; it features darker aromatics, an intriguing union of fruit and spices, Asian spice notes, pepper and cocoa. There is an initial softness to the wine – however it is on the entry only, briefly, and then quickly gains in complexity across the rest of the palate. Layered, intense and superbly concentrated this is a powerhouse wine. One feels the robust grip of the tannins (chewy and slightly chalky) across the entire palate – and they continue on a very long finish. This is a powerful wine with great structural impact – showcasing muscular tannins and big fruit.
—
The label is simple yet attractive; the silver corkscrew is an homage to Donn Reisen, (30+ years at Ridge Winery) who imparted his years of wine wisdom to David during their time working together at Ridge. It might sound cliche, but is very true – he told David, "One can make the best wine in the world but if you have no way to sell it, you will end up drinking it by yourself." Donn gave David a corkscrew as a present several weeks before his death. And on a larger scale, the corkscrew represents all those who have been a part of both David and Suzanne's lives – especially their mentors in the wine industry.
Their wines are affordable – a conversation that David had with Paul Draper is relevant to pricing. Paul called him into his office one day and discussed the pricing for one of their premium wines – he said you have to earn the right to charge a premium price – earn people's trust over time. In the 12+ years we have been working on the Napa Wine Project we have archived over 180 reviews of unique producers within Napa for a variety of reasons – death, divorce, acquisition by a larger winery, but mostly the economics and high cost of doing business in the country's preeminent wine region. So yes, selling wine is an extremely important part of the equation.
In May 2018, David and Suzanne opened a small cute tasting space across the alley from Hotel St. Helena in downtown St. Helena. However, they moved out of this space in 2020 and now all tastings, by appointment are held at the Caves of Soda Canyon where part of their production is housed.
As a small producer among hundreds of small producers, in Napa Valley alone – the Tate's are doing things correctly and are in this for the long haul- age is on their side, both David and Suzanne are 'all in' on this – both handle the primary aspects of their business themselves and they have the right philosophy on pricing – start out affordably and grow with your customer base – IE, earn their trust over time.
Total production is around 1,000 cases a year; their wines are selectively found overseas in Switzerland, Canada, Mexico and Japan. And locally their wines are available at ACME Wine Shop in St. Helena. For more information, to schedule a tasting and to join their wine club, visit: www.tatewine.com