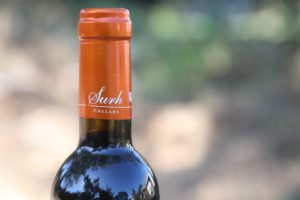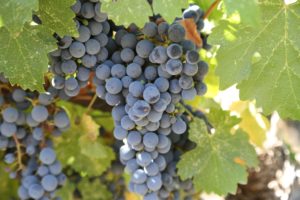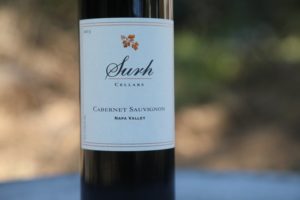 Surh Cellars was founded by Don Surh and Gary Luchtel whose original winery name, Surh-Luchtel Cellars was a combination of their last names. By 2015 the Surh-Luchtel brand was retired, and Don began to only bottle wines under Surh Cellars. Gary is no longer involved with Surh Cellars. They were college roommates in Oakland in the 1970's which is where they first discovered they each had a strong passion for wine. They both experimented with home wine making for a number of years until producing their first commercial vintage in 1999.
As Don told us, 17 years gives one time to make a lot of mistakes. Well, any mistakes they made during their original winemaking days have now been corrected! At the height of their production, they were making ten different wines totaling about 5000 cases. Today Surh Cellars produces about 3000 cases. They currently source grapes from a number of vineyards through both the Napa Valley and neighboring Sonoma County focusing on cooler weather sites including Coombsville and Atlas Peak. Their Pinot Noir comes from Sonoma County while their Cabernet Sauvignon comes from the Napa Valley. Over the years, close relationships have been developed with select growers – always sourcing from vineyards that are carefully micro-managed.
All wines are very much hand crafted at a state-of-the-art winery in the Napa Valley's Oak Knoll district (a short drive north of the city of Napa). Don't expect huge volumes from this producer, that is not the type of winery they are. Each wine is created in quantities of no more than several hundred cases. Some of their bigger red wines (i.e., the hillside grown Cabernet Sauvignon) receive extended maceration – even up to 50 days. This adds additional color and flavor to the wine and is probably part of the reason their Cabernet Sauvignon wines have such robust mouth feels.
While they have made various wines over the years, their focus has always been on Pinot Noir and Cabernet Sauvignon.
We caught up with Don at a wine tasting event in Pasadena and later made a follow up visit in the Napa Valley.
Select Wines
The 2017 Surh Cellars Pamplemousse Sauvignon Blanc, Napa Valley (sourced from Coombsville) is medium yellow in the glass; showing aromas of lemon meringue, orange blossom and the smell of hay after the first rain. And also, complementary aromatics are some sweeter notes – floral in nature, including honeysuckle and vanilla. A very appealing bouquet. Opens with an immediate brightness on the palate that lingers through the finish. Slightly rounded but always tempered nicely by the acidity. Very balanced with flavors of orange, pomelo, ginger snaps, kiwi and red apple. Finishes crisp and lively but not tart (no grassiness or green apple). And Pamplemousse translates into grapefruit or pomelo – an appropriate name for this wine.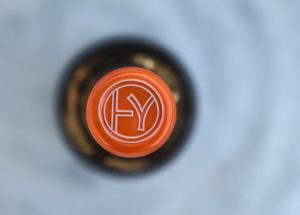 The 2017 Surh Cellars Zinfandel Napa Valley is medium ruby in color; immediately offers dark fruit on the bouquet – Santa Rosa plum, dark ripe cherry, blackberry and black licorice are complemented by a spicy union of notes of cracked peppercorn and old cedar box. A darker dessert spice also shows deeper into the aromatics. Somewhat savory. There is plenty of aromatic depth in this wine, including notes of espresso and mocha/old coffee grinds. Well concentrated across the plate with flavors of blackberry and dark cherry. Lingers with a ripe tartness, a spiciness and a medium grip of tannins. Juicy on the finish. As we tasted this wine, we immediately started thinking of pairing with BBQ ribs!
The 2014 Surh Cellars Syrah Napa Valley was sourced from vineyards in Coombsville and Atlas Peak (cooler parts of the Napa Valley). This wine is medium purple in color; offers a ripe fruit meaty almost bloody-esque bouquet. But plenty of ruit shows red cherry and blackberry. Certainly, a savory showing with notes of cedar, dried herbs and darker spices including clove on the fringes of the bouquet. Mouth filling fruit, juicy and rich – the palate is carried by its acidity. The tannins are slightly dark in nature, not heavy or course lingering with a medium grip along with both red and darker fruits. Also pepper. Six years post vintage date at the time of our tasting – it is obvious this wine still has plenty of life ahead of it.
The 2015 Surh Cellars Mosaique Red Wine, Napa Valley was sourced from vineyards in Oak Knoll, Carneros and Atlas Peak. It is a blend of 59% Merlot, 30% Cabernet Sauvignon and 11% Cabernet Franc and was aged in oak barrel for 34 months before being bottling. Immediately offers an opulent nose with ripe dark briary aromas, dried black cherry, cassis, tea leaf and some lively darker spices including old red cedar box wood. The palate features bright fruit flavors with energetic acidity – lingers with flavors of red cherry and cranberry and a darker spice note. The tannins are finer grained then coarse – more so like an extra steeped dark tea in their textural feel. Very well integrated into the finish. This is another nice food friendly wine that is ready to drink in its youth but still has some years ahead of it.
The 2013 Surh Cellars Cabernet Sauvignon Napa Valley is deep ruby in color – initially shows a brooding bouquet with aromas of truffle and mushroom and a meatiness along with dark, dark fruit including ripe plum and black fig. Also, a mocha / dark chocolate note and a hint of tobacco leaf, deep into the aromatics. Features a rich density of both fruit and structure on the palate – but with plenty of spirited acidity. Grippy chewy tannins linger, representative of many Cabernet Sauvignon wines from the Napa Valley from this particular vintage. Although, perhaps these have become a bit more rounded as the wine has aged. Drinks younger than the vintage date. A very cellar worthy offering. Priced lower than many Napa Valley grown 'cab savs' of similar profile.
Their 2006 Surh Cellars Gary's Vineyard Pinot Noir is from the Santa Lucia highlands of Monterey County. This is a very full-bodied Pinot Noir full of fruit flavors including cherry and raspberry with an exotic finish that contains plenty of pretty spice components. The owner of Gary's Vineyard in the Santa Lucia Highlands (Monterey County) is Gary Franscioni – when he met Gary Luchtel, he was excited to sell his fruit to another Gary – so that the name on the label would doubly make sense.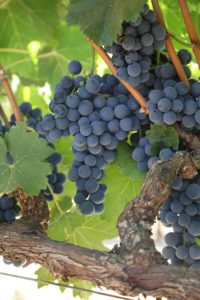 The 2004 Surh Cellars Napa Valley Cabernet Sauvignon is a combination of Howell Mountain and Atlas Peak hillside grown fruit. A touch of Cabernet Franc and Merlot help soften the mid palate. This particular wine did not see as much time on the skins as compared to some of their Cabernet's but still has very concentrated flavors with structured firm tannins.
The 2009 Surh Cellars Cabernet Sauvignon is from the well-regarded Sacrashe Vineyard in the rocky hills of Rutherford (near Auberge du Soleil Resort and owned by Craig and Kathryn Hall of Hall Wines). This wine was aged in both new and neutral French oak. An intriguing sage or herb component shows on the bouquet – with notes of red currant and red cherry on the palate. This is a good food wine. Dusty tannins linger for quite some time. For a wine that is already more than six years old at the time of our tasting, it still shows plenty of youth on the palate. This will be a long-lived wine if you have the patience to age it.
It is recommended to let their Cabernet Sauvignon, especially, breathe before drinking as only then do the aromas and flavors really show. Surh Cellars has very good distribution within California as well as select other states. Their wines are very food friendly and reasonably priced; one can find the wines in a number of restaurants in states where they have distribution.
—
Locally in the Napa area may sometimes be able to find their wine at several wine shops including Vintners Collective in the city of Napa, ACME Fine Wines in St. Helena and the Oakville Grocery. In addition, interested parties can sign up for their newsletter on the Surh Cellars website. For more information visit: www.surhcellars.com