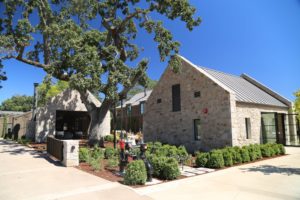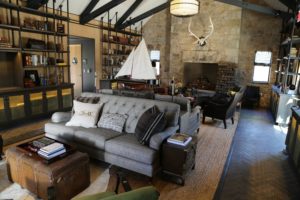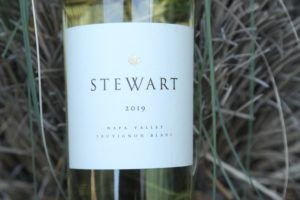 Stewart Cellars is a small family owned and operated premium producer; they were founded in 2000 by Michael and Anne Stewart of Houston, Texas. Michael was the founder of Texas MicroSystems, Inc., a company that produced personal computers and servers for the telecommunication industry (he sold the company in 2002). He was also a founding member of the now prominent Santa Rosa based Vintage Wine Estates.
Michael and Anne discovered German wines, then Super Tuscans and before long their wine vacations were a bit closer to their Houston home…in Napa Valley. In 1999 they entered the wine business for the first time and purchased a majority interest in the Juliana Vineyard (Pope Valley – eastern Napa County); this nearly 300-acre vineyard has since been purchased by Terlato Wines. A number of varietals grow here including Cabernet Sauvignon, Syrah, Sauvignon Blanc and even some Grenache. This vineyard initially provided some of the fruit used for their Stewart Cabernet Sauvignon as well as provides fruit to a number of a Napa wineries.
Presently, their two children James and Caroline both play critical roles in the business. James left his fast-paced life in Los Angeles creating sound tracks for film and working for reality TV and has taken over as the General Manager. His sister Caroline has made wine for a number of years and along with her husband Blair, are their current winemakers. There are not many better teachers than the well-regarded Paul Hobbs. He was their original winemaker in the beginning (1st vintage 2000) and now is their consulting winemaker. Paul has his own winery in Sonoma County and creates wine in Mendoza, Argentina under the Vina Cobos label. Stewart's wines are very much hand-crafted, letting indigenous yeasts conduct the fermentation and their level of cleanliness in the winery is such that they do not need to fine or filter their wines.
In mid 2022 Stewart Cellars purchased the 51-acre Montecillo Vineyard in the Mayacamas mountain range above Sonoma Valley in neighboring Sonoma County from Kaarin Lee. The Montecillo Vineyard is located adjacent to Sugarloaf State Park in the Moon Mountain appellation (just west of Napa Valley's Mt. Veeder appellation). This hillside site features iron rich soils and due to its elevation (around 1,700 feet) receives plenty of breezes. It is located a very short distance below the Napa County line.
Chuy Ordaz, grape grower and founder of Palo Alto Vineyard Management Company planted part of this vineyard and has long been associated with managing its vines. One block on the property contains some of the oldest vines of this variety in Sonoma County, having been planted in 1968. The site is both dry and organically farmed and is highly sought after with fruit going or having gone to both Napa and Sonoma producers including DuMol, Arnot-Roberts, Carlisle, Di Costanzo and Turley, among others.
Select Wines/Winemaking
Their focus has been on two wines each year, a Cabernet Sauvignon from Napa Valley as well as a Pinot Noir from the Russian River region in neighboring Sonoma County. In addition, their 2005 Nomad Cabernet Sauvignon was their first Reserve wine under the Stewart label. This wine is made from hand selected barrels comprising only the best fruit. More recently they have diversified their production with a second label called Slingshot. Their winemaker for this label is Stephen Test (degree from UC Davis and former wine making director at Merryvale Winery); as a result, they are one of the few boutique producers to employ two winemakers.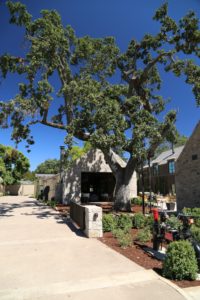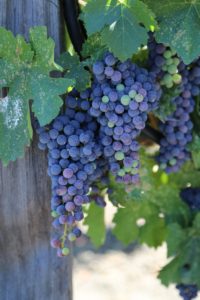 They currently source from several premium vineyards in Napa for their Stewart Cabernet Sauvignon including Stagecoach (high on Atlas Peak) and Las Piedras Vineyard in St. Helena. Their contracts are long term, and they are able to source from the same vineyard blocks each year bringing a consistency of terroir into their wines which is not always the case when you are exclusively sourcing fruit.
The 2019 Stewart Cellars Napa Valley Sauvignon Blanc is 100% varietal and was fermented in both stainless steel tank and neutral oak barrels. The wine is pale to medium yellow in color; it is highly aromatic offering notes of white pineapple, ruby grapefruit, freshly mowed grass, and a lemon zest. Riper Sauvignon Blancs from Napa Valley often show a distinctive honeysuckle note – that nuance is here but more in the background rather than dominating the bouquet. An intensity of fruit runs the length of the palate, primarily citrus driven with flavors of mandarin and lime and some tropical notes including lychee and pineapple. Features a very pleasing finish with just the right amount of tartness with having any edgy acidity.
The Tartan is a red blend in which the percentages and the varieties often change year to year. This wine is made in honor of the Stewart family's Scottish heritage; every vintage features a different plaid tartan on the front label, from tartans actually worn by relatives in the Stewart clan. The 2019 Stewart Cellars Tartan is a blend of 62% Cabernet Sauvignon, 13% Merlot, 12% Syrah, 7% Malbec and 6% Petit Verdot> Medium to dark purple in the glass; the bouquet is highly aromatic with more darker fruits showing than red fruits. Features a nice interplay of both ripe fruit and dessert spice notes including plum, blackberry and five-spice powder with clove being the prominent spice note. This wine also offers aromas of cedar and dark chocolate. The finish features medium bodied long-lasting earthy tannins complemented with a brightness of fruit, cedar and a darker pepper spice note.
The 2005 Stewart Cellars Napa Valley Cabernet Sauvignon is 100% varietal. The wine is very dark in the glass. The showy nose is deep, inviting and elegant. Certainly, it will continue to develop as it breathes but there are amazing complexities in the bouquet right out of the bottle before this wine has even had a chance to open up. Layers of spice, dried herbs, cedar, black currant, blackberry and just a touch of white pepper are on the nose. The palate is surprisingly soft upon entry. The body quickly gains in complexity from middle to the finish. It is juicy, ripe and shows red and dark fruits. This wine finishes with both intense fruit and grace (broad grained tannins) leaving a pleasant lingering taste of vanilla, toasted oak and dark fruit.
Their Slingshot wines are priced extremely affordably (by Napa standards) and for the quality/price ratio are good buys. It is always hard to find a Napa Cabernet Sauvignon for under $30 from an artisan producer; their Slingshot Cabernet delivers in this regard. Both the Slingshot Cabernet Sauvignon and the Sauvignon Blanc are sourced from their own Juliana Vineyard. As James says, "a great wine should go well with a great pizza". These are the everyday wines you can drink while you are waiting for the Stewart Cellar wines to age. After spending much time and effort on deciding a name for the wine and even hiring a branding agency James happened upon one of his favorite jazz tunes called "Slingshot" on his iPod. Sometimes inspiration comes from the simplest of efforts.
The 2006 Slingshot Cabernet Sauvignon is ruby in color in the glass. The bouquet is all about the bright fruit and floral aromatics – red fruit, cranberry, raspberry and red currant show. The wine has good acidity and balance with medium to full bodied structure. The finish shows a hint of vanilla and tannins, but not in a harsh way. This wine is ready to drink now; it is your "pop the cork without reservation for the occasion" wine available at a price that won't set you back to far.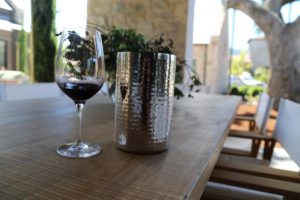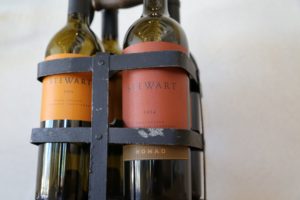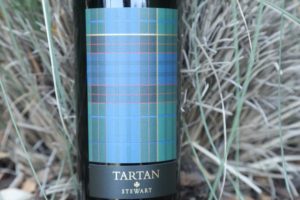 The 2013 Stewart Cellars Napa Valley Cabernet Sauvignon is dark ruby in the glass; it shows bright aromatics including floral notes (lavender), black fig and cedar box notes. The bouquet is 'bright and ripe' but not overly ripe. As the wine opens hints of mocha show, but more as subtle undertones. Aromatically, it is a very appealing bouquet. The entry is rounded with a nice juiciness of fruit showing on the palate including spicy plum and blackberry. Earthy (both wood and grape tannins) with a medium bodied structure, leads to a long finish (interestingly, the tannins show more on the front and sides of the palate then on the back).
In late August 2016, Stewart Cellars opened a small collection of buildings focused on food and wine in the north part of Yountville (NoYo) between Ciccio Restaurant and Jessup Cellars. Three stone buildings are centered around a heritage oak tree and a courtyard. Gather Café was originally located in the space closest to Washington Street and was open for both light breakfast and lunch items. In late 2017 Southside Café opened in this space focusing on California cuisine with a Latin twist – open for breakfast and lunch. Southside Café also maintains their original location off of Old Sonoma Road in Browns Valley (city of Napa) in the Carneros Center and another space in the South Napa Century Shopping Center. All locations feature both indoor and outdoor spaces for dining. NOTE: Southside Café moved out of this location in late 2022; we keep our notes here for historical reference. By early 2023 Madeleine's Macarons is now occupying this space.
The kitchen adjoins the café, and the exterior doors rotate on sliders to fully open creating a nice ambiance between interior and exterior – weather permitting. Note the counter – it is made from old hardware store boxes, each sized differently for a previous use of holding nails.
The Tasting Hall is furnished simply – centered around a horseshoe shaped bar. Note the metal windmill that hangs above one side of the tasting bar – it was purchased in Petaluma and was in use outdoors – you can see several bullet holes in some of the blades (in other words, this was not made special for the tasting room)!
The Nomad Heritage Library is a beautifully decorated room focusing on private "Nomad" tastings. Nomad tastings are strictly by appointment. Entering here, one feels like entering the home of a person who travels extensively and brings back mementos from his or her trips. The theme of the room is somewhat nomadic with a model ship, travelers' trunk and other items indicating a nomadic lifestyle. Several library wines are included with a tasting here. While there are parking spots in front of the tasting room – a driveway on the north side of the property leads to a reasonably sized private parking lot in the back of the buildings.
At the time of this review, their wines are selectively distributed in 20 plus states, and you can find their wines locally at a number of fine restaurants and wine stops including ACME Wine Shop in St. Helena. For more information visit: www.stewartcellars.com or www.slingshotwines.com
Exteriors

Tasting Hall

Nomad Heritage Library

Madeleine's Macarons

Southside Café, Yountville NOTE: Southside vacated this location in late 2022.

Southside Cafe, Carneros Center, Napa NOTE: this closed in mid 2023.

Southside Cafe, South Napa Century Shopping Center This is their remaining location.