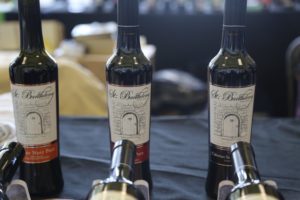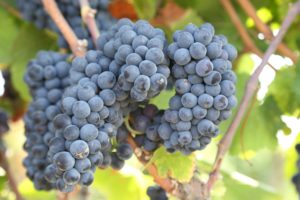 St. Barthélemy Cellars is a very unique winery, not only in the Napa Valley but in California. Their entire production is focused on producing high quality port-style wines. Other than Prager Portworks who focus their production entirely on port-style wines, and 2 or 3 other wineries in the Napa Valley who produce mostly port-style wines, the rest of the wineries who produce a port-style wines usually produce merely 1 vintage or produce it as an after thought. As of our latest update to this review St. Barthelemy produces 7 different varietal red port-style wines with plans to possibly produce a white port-style wine from Viognier. Their wine was made at a winery in eastern Napa County.
Winemaker and owner Bart Barthélemy has always enjoyed Port; however the Napa Valley is not known for wines of this style – or for growing traditional Portuguese varietals (the focus in the Napa Valley is on major Bordeaux and Burgundian varietals. Bart's style of winemaking is different than the typical Portuguese style of Ports. Sourcing fruit from he and his wife Cynthia's own vineyards on a ranch near Lake Berryessa as well as from other growers, he works only with grapes from the Napa Valley and select locations outside of Napa including from Lodi. California fruit has different characteristics than Portuguese fruit so his port-style wines are all about keeping the unique fruit flavors from each varietal used rather than trying to copy Portuguese Port wines.
Before becoming a winemaker, Bart spent 35 years flying for the US Airforce and Trans World Airlines. During this time he was exposed to wine from around the world which helped develop his palate. He eventually moved to Napa and totally immersed himself in the local wine culture and also became formally educated in winemaking at Napa Valley College.
The St. Barthélemy Cellars port-style wines are not as high in sugar as you may find from other producers. Refreshingly, he does not overly oak the fruit during its aging. In addition most wineries who are not concentrating on creating port-style wines use Everclear or Grappa as a base to fortify their ports. Brandy is an extremely important part of good ports and there are only several high end Brandy providers in California. Barthelemy uses a double distilled brandy which is considerably more pricey then the brandy the common ports contain. However this commitment to quality really shows in their wines.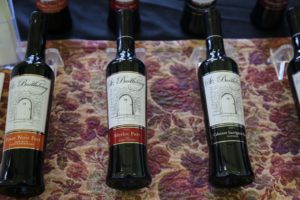 During our visit with Bart, we tried several barrel samples including a 2006 St. Barthélemy Cellars, Merlot, Petite Sirah and a 2005 St. Barthélemy Cellars Zinfandel. These wines are all beautiful in their own way. While the 2006 barrel samples were still quite young at the time of our tasting – ultimately the flavors will become more harmonious and complex with additional aging.
The Barbera is very light colored and a bit jammy, the Merlot & Petite Sirah's are dark red wines with lots of fruit flavors and the Zinfandel is… well, just amazing! It seems like the most commonly produced port-style wine in the Napa Valley is Zinfandel and it is very refreshing to find other high-quality port-style wines available. St. Barthélemy Cellars also produces and extremely rare port-style wine – from Pinot Noir (perhaps one of only a few California producers to do so). This wine is easy drinking – and is the lightest of all their wines. The heaviest being their Petite Sirah port-style wine.
NOTE: as far as we can tell their last production was from the 2006 vintage. Port-style wines of course, can age very well and they continue to sell older vintages and Bart still attends select consumer tasting events. He also pours his wines once every two weeks at the RiverPointe Napa Valley (a resort located along the Napa River just north of downtown Napa). Inquire with the resort in regards to timing.
The best place to purchase St. Barthélemy Cellars wine locally is the St. Helena Wine Center in downtown St. Helena. Their prices are extremely reasonable. When we met with Bart, he had plans to join a collective tasting room open to the public in the Yountville area but that never materialized. For more information about this producer, to join their mailing list, or to join their Porte Au Vin Wine Club, visit: www.stbartwine.com
This review has been archived because they are no longer commercially producing.