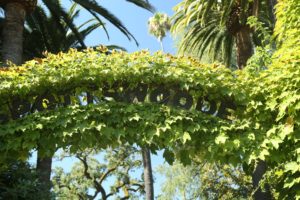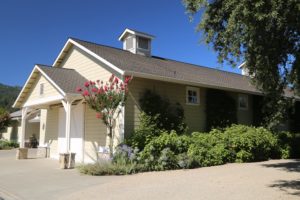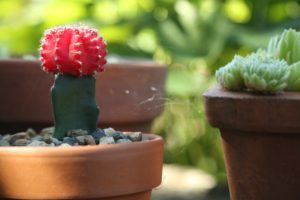 Spottswoode Estate Vineyard & Winery is located at the edge of a residential neighborhood in the town of St. Helena. There are three portions to the property: the winery and offices, the vineyard and the Spottswoode Estate home and accompanying grounds and gardens. This family-owned winery focuses on a select few wines including Sauvignon Blanc and two Cabernet Sauvignon wines.
After moving up from northern San Diego County, Mary and her husband Jack Novak (a doctor who practiced in St. Helena) purchased the property in 1972 having no previous experience with wine; it was already a very historic property at this time and the vineyards contained a number of varieties not found in contemporary Napa Valley including French Colombard and Gamay. With 5 children the family was looking for a lifestyle change, needed a large house and as daughter and President of Spottswoode, Beth Milliken remembers, her father was "looking for a place where he could ride a tractor in the vineyard".
Jack is an alumnus of Notre Dame University in South Bend, Indiana. While in college he met Ray Duncan – remarkably another eventual Napa Valley Vintner (Silver Oak Cellars). Jack and Ray became friends; in 1969 the Novak's invited Ray to Napa and Sonoma (Ray's first visit to the area). And it is their invitation and this introduction trip to the area which ultimately led to Ray co-founding Silver Oak Cellars in 1972.
Unfortunately, Jack passed away prematurely at age 44 from a heart attack in 1977 leaving Mary and the 5 kids. Fortunately, Mary had the perseverance and passion to do more than just sell the grapes. She founded the winery in 1982 along with Harmon Brown who served as their president for 5 years and for several years operated Aril Wines on Pritchard Hill. In 1982 they produced a single wine, their first vintage of estate grown Cabernet Sauvignon. In 1989 the Novak's purchased the old Kraft Winery, down the street from their family home. By the late 1990s, the family hired prominent wine country architect Howard Backen to design a new winery while renovating the old stone winery building. The new winery and barrel room were completed in 1999.
The property has changed hands a number of times over the years and was originally founded in 1882 by German immigrant George Schonewald. He purchased 17 acres in this part of St. Helena and planted the entire property to vines. He also built a Victorian home in 1885 and established formal gardens surrounding the house. He called the home Esmeralda, meaning Emerald in Spanish. In 1884 he sold several acres north of his home (the site of Spottswoode Winery) to Frank Kraft who soon built a farmhouse and a stone cellar which he called Kraft Winery. It operated until the late 1880s.
The property changed hands several times after Schonewald sold the rest of the property in 1906. At one point one of the owners renamed Esmeralda to Lyndenhurst in honor of the grove of Linden trees that grew on the grounds. Again, the property changed hands in 1910 to the Spotts family and is the year the property received its final name, Spottswoode in honor of Mrs. Spotts' deceased husband. The Novak's used to own more land here but sold some off decades ago.
During the Spotts ownership, the vineyard was planted to a number of what are now obscure varieties including Green Hungarian and French Colombard. These grapes were sold to the Christian Brothers and later to the St. Helena Cooperative. Even today Spottswoode grows several tiny sections of unusual for Napa Valley varieties experimenting with varieties that might do better under warming conditions including being the first ever Napa Valley based winery to plant Marselan (a cross of Cabernet Sauvignon and Grenache). Other early plantings of this variety in Napa Valley include at Helena View Johnston in Calistoga (our little project) and at Caldwell Vineyards in Coombsville.
Spottswoode has a long-term lease on the neighboring Field Book Vineyard and in addition to Marselan, have planted a diversity of trial varieties in small amounts (a row each) including Touriga Nacional, Manseng Noir, Tinta Cao and two whites, Falanghina and Assyrtiko on about 2 acres. In 2022, winemaker Aron Weinkauf produced less than a barrel of wine for the first time from this block; he co-fermented all the varieties together.
The winery is very much family run; for many years the winery was overseen by Mary (she died in 2016) and today her two daughters Beth and Lindy manage the operations. Long time local vintner Tony Soter (founder of Napa's Etude winery and of Soter Vineyards in the Willamette Valley, Oregon) was their first winemaker. Tony also managed their vineyard and started farming organically. Spottswoode has a rich history of top winemakers coming through their doors – besides Soter, local well-known vintners Pam Starr and Rosemary Cakebread have crafted wines here.
Vineyards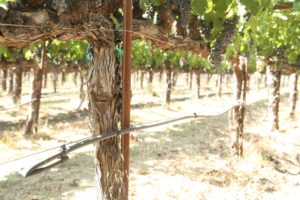 Their vineyards are planted across Madrona Avenue from the winery; grapes have continuously grown here since 1882. All fruit for their Cabernet Sauvignon comes from these vineyards. This is some of Napa Valley's most northerly bench-land; the vines are planted on an old alluvial fan.
Numerous wineries are located within the St. Helena appellation but very few are located within the city limits of St. Helena like Spottswoode. They are located both within the St. Helena city limits and within the St. Helena appellation.
After the Novak's acquired the property, they replanted the entire vineyard due to the great age of the vines and then sold the fruit for several years to Napa notables such as Heitz Cellars, Spring Mountain Vineyards, and Shafer Winery. David Abreu managed their vineyard for a number of years in the 1990s – today all vineyard management is in-house.
Their total estate property is 45 acres of which 37 acres are planted to vines. They used to grow Merlot here but over time they found the site was slightly too warm for this variety and it is no longer planted here. Today the vineyard is planted predominantly to Cabernet Sauvignon along with smaller plantings of Cabernet Franc and Petit Verdot and a single acre of Sauvignon Blanc. They vineyard is separated into 22 individual blocks. And along with Frog's Leap and Tres Sabores their vineyard was one of the first certified organic vineyards in the Napa Valley (CCOF).
In 2022 we heard that Spottswoode was in the process of acquiring a property in Knights Valley.
Select Wines
Spottswoode produces limited quantities of several wines each year: a Sauvignon Blanc, the Estate Cabernet Sauvignon, the Lyndenhurst Cabernet Sauvignon and a Syrah. The Lyndenhurst vintages we have tried have all been very approachable, smooth and well balanced upon release. As Beth told us, "The Lyndenhurst Cabernet Sauvignon is the wine you can drink while waiting for the Spottswoode Cabernet Sauvignon to age." And Spottswoode produces wines bottled under another brand called Field Brook; these wines are from various vineyard sites and include some varieties uncommon for Napa Valley based producers.
Spottswoode is known for their Cabernet Sauvignon but those in the know, realize their Sauvignon Blanc is on par with any of the best wines from this variety being produced in Napa Valley's contemporary wine scene.
Stylistically Spottswoode straddles a fine line between a Sauvignon Blanc that is grassier and greener in style versus a wine that is more tropical. With only a single acre of this variety growing on their estate, most of their fruit is sourced from premium vineyards in both the Napa Valley and neighboring Sonoma County including from the Hyde Vineyards on the Napa side of the Carneros District (although a tiny percentage of their estate Sauvignon Blanc goes into this wine each year).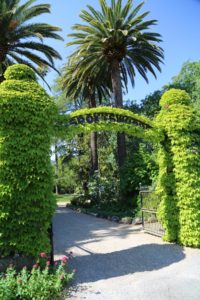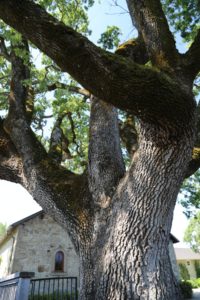 The 2017 Spottswoode Sauvignon Blanc is carefully made from grapes from multiple vineyard sites in both Napa and Sonoma counties. A variety of fermentation vessels were used for micro-fermentations including stainless-steel barrels, French oak barrels, clay amphora and concrete and ceramic egg-shaped cuvees. Golden in color, the bouquet immediately offers intriguing aromas including melon, pear, honeycomb, orange peel and a subtle sweet baking spice component found deeper in the aromatics. Balanced, with a supple texture this wine is harmonious across the palate. It finishes with lively acidity but no tartness. Each sip invites another and that is always a sign of a wine we enjoy drinking 🙂 This is a very thoughtfully made Sauvignon Blanc crafted with a significant attention to detail.
And in 2016, the year that Mary died, Spottswoode created a Sauvignon Blanc using only grapes grown from Mary's Block (Block 1) on the estate. They continue to produce this wine; usually production is only around 200 cases per year.
The 2016 Spottswoode Estate Cabernet Sauvignon offers two simultaneous Spottswoode characteristics that we have noticed in their red wines over the years – elegance plus ripeness on the bouquet (no over ripeness). This wine features an excellent depth of aroma including notes of ripe blackberry, plum along with darker spices, dust, dark olive, old cedar box and as the wine breathes, a subtle thread of sweetness of fruit. This wine shows both an intensity of flavor and an intensity of tannins but the firm tannins are more fine-grained rather than course in nature. It offers noticeable acidity across the palate with a mouthwatering brightness on the finish. The wine includes flavors of plum and a lingering hint of tobacco. This bottling is big but very well balanced and is an extremely impressive showing.
We have tasted an incredible number of Napa Valley produced Cabernet Sauvignon wines; when people ask us for a Napa Valley Cabernet recommendation, invariably Spottswoode's Estate Cabernet Sauvignon is always towards the top of our small, but always slowly growing list.
Tours
Because of their limited visitors permit, tours are held only Monday through Fridays at 10am with no more than 10 people allowed per tour. As a result, especially in the spring and summer, reserve well in advance; we recommend at least 6 weeks prior notice.
The tour visits their barrel aging rooms, including the one in the old Kraft Winery. Note the old redwood ceiling in this building; it was discovered during their renovations of the building. Two wineries are located on site including one for their red wine production and one for their Sauvignon Blanc.
One of their barrel rooms contains three "eggshells" which are heavy concrete aging tanks imported from France resembling eggs. More Napa Valley wineries use these types of tanks, but Spottswoode was one of the earlier adopters. Spottswoode has appropriately named them Huey, Duey & Luey. And since they began using these larger concrete 'eggs' they have since acquired smaller concrete tanks "cuves" and a clay amphora.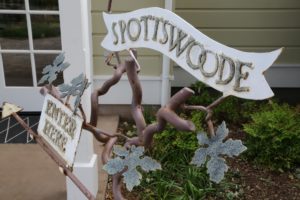 Spottswoode was also one of the early wineries in Napa Valley to begin using an optical sorter. Typically, they use this for their red grapes (as their Sauvignon Blanc is normally whole cluster fermented) but in 2016 one of the vineyards they worked with had more rot then normal on the grapes. Putting these grapes through the optical sorter was an ideal way to separate the grapes with rot from the clean grapes.
A real treat on the tour besides the wine of course, is visiting the Spottswoode estate. This property is located about 5 minutes walking from the winery down a side street through a residential neighborhood. This is a very popular tour in the spring because the estate grounds are ablaze in new growth and a diversity of flowers.
Owner, Mary Novak (now deceased) lived in the large house on site. Previous owners during prohibition used to raise frogs and snails, providing these to restaurants as well as mushrooms in the dark basement. As a tribute to this heritage, guest will see a metal statue of a frog clinging to one of the stately trees and a number of small statues of both frogs and snails. Several wine dogs live on the estate and when visitors enter the grounds, these friendly dogs often approach.
—
Spottswoode is actively involved in supporting a variety of environmentally friendly organizations; they are one of the few Napa Valley based wineries associated with 1% For The Planet – having started working with this organization in 2007. All participating businesses in this program donate one percent of their annual revenue to environmentally friendly charitable organizations; as of 2022, Spottswoode has donated more than $1,200,000 to 1% For The Planet. This organization was started by the owner of Patagonia (Yvon Chouinard). Included in Spottswood's contributions are noteworthy amounts to the Land trust of Napa County and the Napa Valley Vine Trail.
In mid-summer 2020 Spottswoode was awarded a B Corp certification recognition both the positive impact of their social and environmental footprint (independent third parties are part of the certification process). Spottswoode is the first winery in the Napa Valley to earn their B Corp certification. Other wineries in Napa Valley have since earned this certification including the second one, Trois Noix and later Clif Family Winery.
Spottswoode is not chasing scores with their wine (although they have certainly earned top scores in the past from many respected wine writers) – the Novak's have a singular goal to make the best wines possible representing their estate property. The Spottswoode's Cabernet Sauvignon wines age remarkably well and some of the older vintages we have tried show a richness of fruit that normally you might expect to be found in much younger wines. These wines are elegant, sophisticated and are well-balanced between fruit, acidity and structure.
A large production year is around 10,000 cases per year. For more information and to join their mailing list, visit: www.spottswoode.com
Winery Grounds

Spottswoode/Lyndenhurst Estate

Vineyard

Barrel Room

Winery

Hospitality

Winemaking