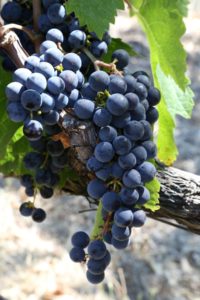 Sixteen by Twenty Wines 16×20 was founded by artist and now self-taught viticulturist David Dunphy with the first vintage dating from 2005. He and his wife Karen are from Minnesota. David has been a self-admitted "wine geek" since the age of 18. He was introduced to Napa Valley in 1978 after hearing about the Judgment of Paris tasting held in Paris two years prior. while living in Minnesota he and Karen would visit Napa – often 2-3 times per year.
David recalls this period in Napa Valley's wine making history as a time when there were far fewer wineries in the valley and very few tasting rooms. He met and became friends with some of Napa's old timers including Charlie Wagner at Caymus, Justin Meyer at Silver Oak and Cathy Corison when she was still at Etude (before starting her own winery). David remembers tasting with them at their homes or in their kitchens – a level of tasting personalized with the owners far beyond what you typically find at a tasting room these days.
After David and Karen married in Napa in 1987, they continued to visit each year until they purchased their first land in the valley in 2004.
Today David and Karen own 15 vineyard acres in Napa Valley. They have selective purchased small vineyard sites ranging from mountain top to valley floor ranging from Howell Mountain to Yountville to Coombsville. The three-acre vineyard next to their home sits on a hillside on the edge of Mt. Veeder and the Oak Knoll District. This part of Redwood Road along the "Dry Creek Corridor" as David calls it is home to many small family-owned vineyards with a number of them making small production wines commercially.
This is a little visited part of Napa Valley because there are no tasting rooms here; the few small wineries that are here are not open to the public.
David paints oil on Belgian Canvas – an Impressionism style. He started at age sixteen painting seascapes; today he paints mostly landscapes when he can find the time (as managing the vineyards and both Sixteen by Twenty and Black Cordon (a separate wine label & business) are both full time jobs. When he was living in Minnesota, he used to exhibit his paintings. We found a mention for one of his exhibitions in the September 25, 1975, issue of The Minneapolis Star indicating he was showing his oil paintings at the Frame-O-Rama Gallery in Minneapolis.
The name Twenty by Sixteen refers to the most common canvas size used by artists. This size generally is accepted as a good dimension for providing the ideal balance for their works of art. Making the segue to growing grapes and wine making, David chose this name to represent the same type of balance he strives to create among each vine in the vineyard as well as in the winery.
The focus of these wines is to keep production very small and to have the flexibility to take advantage of sourcing from a number of vineyards from year to year both in Napa and Sonoma. Each year they strive to produce excellent quality wines that are priced reasonably.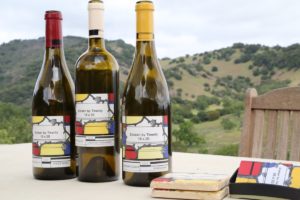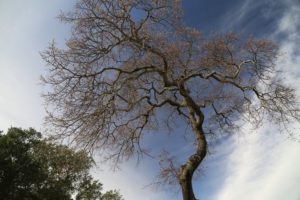 David remembers their first commercial vintage was only 15 cases. Out of more than 1,100 Napa Valley based wineries or producers we have visited with; this is the smallest commercial vintage we can recall. Once this particular wine had some bottle age, he and Karen put all 15 cases in their truck and drove around the valley in the hopes of selling some. Upon arriving at the Wine Garage wine shop in Calistoga (today home to Tank Garage Winery), they were pleasantly surprised when the owner purchased a significant amount of their total production – he took 6 cases. The next year they produced 56 cases and have grown since.
Noted winemaker Paul Hobbs has made their wines since the first vintage. David's first meeting with Paul was by chance; David's vineyard manager at the time had a meeting with Paul and invited David to join him at the Red Hen Cantina, a popular Mexican bar sandwiched between several hotels in north Napa.
David and Paul hit it off immediately, so David showed him a list of potential winemakers he was interested in hiring. Paul had worked with all the winemakers before and gave his feedback, but then stopped and said, "how about I make your wine". David was taken back as the thought of Paul offering this had not crossed his mind. When asked why he was interested in making their wine, Paul told him it was because of two reasons – he liked David's passion and strong interest in learning more about viticulture and that he missed working with a small producer.
David has worked closely with Paul in their vineyards and his learning curve has increased exponentially over the years. In 2012 David and Karen took over all the vineyard management decisions. Vineyards have become their passion and they both work among the vines alongside their crew in each of the vineyards they own in the valley (some 15 planted acres).
Select Wines
The 2013 Sixteen by Twenty Chardonnay sourced from the Sonoma Coast initially shows fresh aromas in the glass including white peach, citrus blossom and more notes of lime as the wine breathes. On the palate the wine is clean and crisp with very good acidity with notes of red apple, a lingering tartness, vanilla and subtle notes of citrus. The flavors are light on the palate yet there is a slight nuance of weight (without viscosity). One sip begs one more, and that is always a sign of a very well-made wine.
When they make their red wines each year – they do not follow a formula. Each section of their vineyard is harvested and vinified separately and aged separately in barrel up to two years. Temperature plays an important role in their fermentations and is determined by each vintage based on a variety of factors including thickness of skins. Only when they hold their blending sessions do they determine which vineyard blocks will be in the final blends.
The 2012 Sixteen by Twenty Cabernet Sauvignon is blended with 4% Cabernet Franc, 3% Petit Verdot and 2% Malbec. The nose is inviting showing darker fruits, forest floor notes, blackberry and a black liqueur – and a dusty component. This is an elegant bouquet. The wine is dark in the glass. The core of the palate is darker fruit offering a noticeable intensity of flavor. The tannins are dusty, slightly chalky and are well integrated in the wine.
—
Between both Sixteen by Twenty Wines and Black Cordon, their production is usually around 3000 cases total per year. Each wine is typically only several hundred cases. As of the time of this review, they are selectively distributed in 17 states and parts of Japan. Their wines have been well regarded in the market with the prized "word-of-mouth" driving sales.