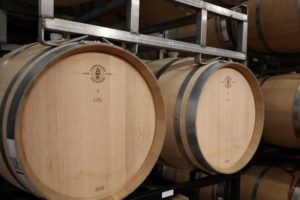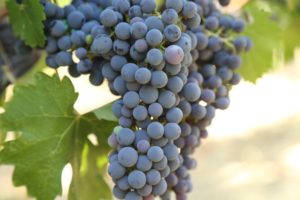 Simon Family Estate. Sam Simon (Armenian but born in Iraq) immigrated from northern Iraq through Lebanon to Detroit, Michigan in 1973 at age 9 along with his parents and four siblings. They family brought only $200 with them and lived in a church (one of their sponsors) before they found their own housing. The story of his success over the past few decades is remarkable. His father Ramzi began working at a friend's gas station in Detroit; he acquired this service station and grew his business to 30 locations. Sam worked cleaning various mechanical equipment, pumping gas, delivering newspapers and cutting lawns and by his mid-teens began managing several stations. He purchased a fuel truck at age 19 in 1985 by getting a cash advance on his credit card and began a 'fleet filling' service, driving and delivering diesel fuel to gas stations. His first employee Nada (originally from Mosul in Iraq) eventually became his wife. She had a good job working for Ford Motor Company, but Sam convinced her to drive around with him for several weeks during the winter holidays; and in January 1986 she was hired as the Director of Sales.
Sam established Atlas Oil Company (still privately owned and operated) in 1985 initially providing fuel to 20 service stations. The company delivers between 1 and 2 billion gallons of fuel annually and services 49 of the 50 states. The 500+ person company maintains terminals and other physical assets in numerous states including larger operations in Michigan, Florida and Texas. Atlas Oil, along with four other divisions including sports, capital/real estate, aerospace/defense, and insurance, is a part of Birmingham, MI based Simon Group Holdings.
In 2009, the Simons established the Sam and Nada Simon Foundation, helping military/law enforcement and their families and supporting health and education programs for youth. Nada serves as the foundation's president. One of their contributions was Atlas Park in Taylor, Michigan. We will visit this park and add photographs here by 2024.
As sometimes happens in this business, a single bottle creates a memorable moment that starts one on the never-ending journey of wine where curiosity becomes passion, and without even knowing when, morphs into obsession. Sam became hooked by a bottle of Beringer Private Reserve Cabernet Sauvignon during a business meeting in New York in 1989. And not only for its quality but how he noticed it brought those from all walks of life together, stimulated conversation, broke down barriers and created connections on a deeper level. As a young man and an immigrant whose grandfather had fled from Armenia during the Armenian genocide of the early 1900s and whose own family had to leave Iraq in pursuit of freedom, experiencing this shared joy over a single bottle of wine was a powerful experience.
He kept the cork from the bottle and later asked a friend to find out the price of a bottle. His friend told Sam the price was $55, and Sam replied he only wanted a bottle, not a case. As Beringer's top of the line wine, $55 was the actual price per bottle at the time. Sam and Nada soon made their first trip to Napa Valley and Beringer was one of the stops.
During the Naples Wine Auction in 2002 Sam and Nada met Bill Harlan (founder of Harlan Estate) who told them they should join the Napa Valley Reserve. They made a winning big on membership and the resulting membership the next year became an excuse to spend more time in Napa Valley, meeting vintners, learning more about the business and as Sam remembers, harvesting grapes at 5am. He also began collecting wines from around the world. And just as importantly, their two sons Michel and Peter were also introduced to Napa Valley at a young age. Their personal wine made through the Napa Valley Reserve was called Simon Estates. When they decided to start their own brand, they were referred to winemaker Maayan Koschitzky. Maayan is also an immigrant whose family escaped persecution during World War II.
Maayan worked as a Mechanical Engineer in Israel, but in his mid 20s in 2004 he switched careers and began to work in wineries. In 2010 he and his wife decided to move to the USA, and he applied for winemaking positions in Napa Valley. He was accepted by one small premium producer in the valley but then was accepted for an intern position at Screaming Eagle to work with new winemaker at the time, Nick Gislason. He had never heard of Screaming Eagle, so he mentioned the name to his older brother – who then looked up their pedigree online and quickly realized this was a job too good to turn down. With the intent to only stay a year or two and work a single harvest before returning to Israel, Maayan and his wife moved to Napa Valley.
His first harvest at Screaming Eagle was in 2011, the same year the new winery was completed; he recalls the tanks had arrived just in time for harvest that year. The amount of time he spent at the winery that harvest was remarkable – often working 20+ hours days over 5 months. As Maayan admits, working at Screaming Eagle as his first job in Napa Valley was a shortcut of sorts. Instead of returning to Israel, Maayan and his wife decided to stay in Napa Valley.
In 2014 Maayan began working for Atelier Melka and ultimately moved to his current position, the Director of Winemaking for Atelier Melka and eventually a partner in the business. Maayan also consults for several international projects including in Australia, Chile and Israel.
Select Wines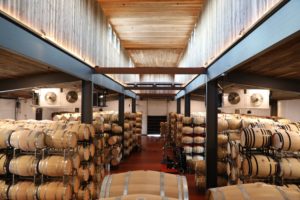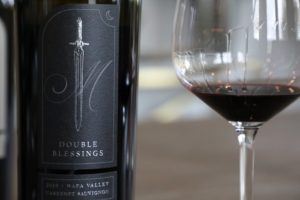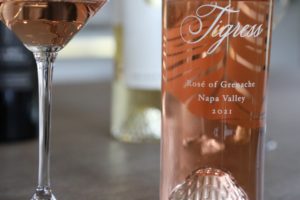 Simon Family Estate produces limited production, texturally driven but balanced wines from some of Napa Valley's top vineyards. While their focus is on blending grapes from premium vineyard sites to create 100% varietal Cabernet Sauvignon, their lighter styled wines should not be overlooked. These are inspired, energetic and food friendly bottlings.
There is not a lot of Grenache planted in Napa Valley; according to the California Grape Crush Final Report dated March 10, 2023, there was 135.9 tons of Grenache purchased in 2022 in District 4 (Napa Valley). For reference, there were nearly 45,000 tons purchased of Napa Valley's largest wine variety, Cabernet Sauvignon.
A beautiful bottling is their 2021 Rosé of Grenache. This wine is produced from head-trained Grenache dating to 1994 growing in the McGah Vineyard in Rutherford. The 2012 Simon Family Tigress Rosé of Grenache is salmon color in the glass. It is run through the press slowly whole cluster and settles for one or two nights depending on the vintage to help capture some of its color. It was then fermented cool and slowly in stainless steel tanks for up to 40 days followed by up to 5 months on the lees to help build texture and weight before being bottled around February. The bouquet is immediately engaging with aromas of citrus blossom, lemon/lime, a flinty nuance and some mineralities. This wine smells fresh. It is lively, bright and energetic across the palate with mouthwatering acidity anchoring a variety of citrus flavors including grapefruit along with wild strawberries. This is a savory and mineral driven showing. We always enjoy tasting wines with this type of freshness, especially following a tasting of multiple Napa Valley Cabernet Sauvignons. This wine is named Tigress in honor of Nada and is crafted in a style she enjoys drinking and as she told Mayan due to its beautiful aromatics, "every time she smells this wine it inspires her to someday make a perfume".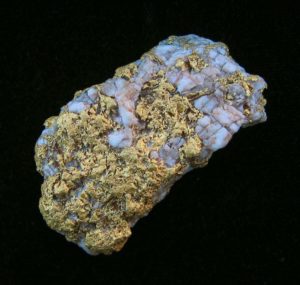 The 2020 Simon Family Estate Golden Ore Sauvignon Blanc is from the Ashe Vineyard in Oakville. When Ashe used to produce wines under the Entre Nous label, we always remember they stood out at the annual Taste of Oakville because they were one of the few Oakville producers showing a white wine. This wine was fermented slowly in barrel for nearly a month and a half; it was then aged in barrel for 18 months of which 30% was in new French very tight grained and lightly toasted longer (cigar shaped) oak barrels. According to Maayan, it was crafted to be a lower alcohol, higher acidity representation of the variety. It is medium gold in color; the bouquet offers a diversity of aromas including lemongrass, lemon meringue, honeycomb and honeysuckle. It offers a lovely balance between texture, acidity and fruit. The palate is fresh, seamless and offers flavors of melon, white peach, some tropical fruit notes and a hint of apricot and vanilla. This wine strikes a pleasing balance between greener/more grassy showings and those made to showcase the varietal ripeness. The name Golden Ore refers to its very limited production, its color and while perhaps not the original intent, ties in very well with California's long and rich gold mining heritage. Due to smoke issues from the Glass Fire, this was the only wine they produced in 2020. And starting in 2022, their Sauvignon Blanc will be sourced from the McGah Vineyard using clone one of the variety from older vines.
The 2019 Simon Family Estate Napa Valley Cabernet Sauvignon is from diversity of vineyard sites within Coombsville, Yountville and Oakville. Each individual pick is fermented and aged separately for up to 12 months before the final blend is created. This wine is deep ruby in color; the bouquet offers a pleasing union of darker fruited aromas along with secondary barrel spices. It shows blackberry, boysenberry, a floral note including violets, sweet tobacco spice, chocolate and a light note of old cedar wood. If we were to choose one word to describe its cadence across the palate, it would be balance. The tannins are chalky, rounded and finely woven. This wine lingers lightly savory with notes of dust and a hint of crushed pepper. It was aged 70% in new French oak barrels.
Each vintage, Simon Family Estate produces two 100% Cabernet Sauvignon wines (Double Blessings) bottled as a twin pack. The name of these wines is highly personable; after being told they probably would not be able to conceive children, both spent time at the Vatican in prayer. And their prayers were later answered with the birth of twin boys, Michael and Peter. These wines were crafted to show different characteristics of the same variety in homage to the different personalities of their sons.
The 2019 Simon Family Estate Double Blessings Peter is sourced from a vineyard in St Helena. This wine is deep ruby in color; the bouquet showcases fruit aromatics that smell like they were just harvested. Its bright and inviting with scents of freshly picked blackberry and plum. A more subtle note of old cedar box, chocolate and dried tobacco are found deeper in the aromas. This wine features a pleasing tension which tugs at the palate in a good way, offering a density of ripe and supple tannins. This wine shows very nicely in its youth but should age well for the next 10-15 years. It spent 18 months in 80% new French oak barrels before being bottled. The image on this wine is of a key; in the Bible, Peter is usually associated with holding keys, representing the keys to the kingdom of heaven.
The 2019 Simon Family Estate Double Blessings Michael was sourced from vineyards in Coombsville and Oakville. This wine is deep ruby in the glass and opaque and is the darkest of their red wines we tried. We immediately noted its floral character including notes of violets and rose petals along with old cedar box. The finish is long lasting with earthy and slightly dry tannins. This bottling shows the most grip of their red wines and the tannins are still tightly bound, but their texture is not coarse. This wine lingers with a brightness of both fruit and acid and some persistent savory notes including dried herbs. This bottling shows plenty of depth and character. It was aged for 18 months in 70% new French oak barrels. The image of the sword on this wine is in reference to archangel Michael who is often depicted carrying such a weapon.
And Simon Family Estate also produces a very limited production (under 100 cases) of a Reserve Cabernet Sauvignon from Oakville aged entirely in new French oak barrels (usually 70% to 100% depending on the vintage). This is a serious Cabernet Sauvignon which should be on the radar of Napa Valley collectors.
—
Tastings are hosted privately in a room at Eleven Eleven Winery located on the northern edge of the city of Napa which is also where the Simon Family Estate wines are produced. We have watched this winery develop into something special over the years; not only is it home for its namesake brand but also houses a limited number of other premium Napa Valley based producers. And it has attracted plenty of winemaking talent including winemakers Kirk Venge and Andy Erickson, among others. Visits typically start with one of their lighter wines and a walk-through part of the cellar including a stop in front of the Simon Family Estate wine barrels, followed by a seated tasting.
The wines are primarily sold direct to consumer but also have limited distribution in Florida, Michigan and Texas. Locally the wines may be found at the Oxbow Wine Merchants in the Oxbow Public Market in Napa, V Vine Cellars in Yountville, Gary's in St. Helena and several premium restaurants including the French Laundry and Press. Total production is under 1,000 cases annually. An important part of early production but often is bypassed by small producers in favor of economics is setting aside wines for later library releases. Simon Family Estate holds back some of each of their bottlings for their library.
For more information, to request an allocation, join the Founder's Circle (members received guaranteed allocations) or to schedule a tasting, visit: www.simonfamilyestate.com