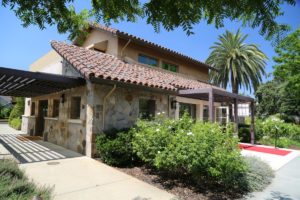 Silver Trident Winery opened a Tuscan styled tasting room/home in downtown Yountville in March 2015. Both owners of Silver Trident have spent many years working in the hospitality and luxury markets. Bob Binder is co-founder of Oceania Cruises and Walter Jost has enjoyed a career as an executive in advertising and media.
This tasting room is a unique concept in the Napa Valley – combining wine tasting with a setting that is home to Ralph Lauren furniture, home decor and other accessories. Books and various pieces of artwork are also displayed (non Ralph Lauren items). Bob initially made the connection with Ralph Lauren when his company purchased several ships that needed interior and suite renovations and Ralph Lauren was contacted to provide the interior decorations.
This is the only Ralph Lauren outlet combined with a winery in the world. And the items here are all one of a kind – not sold through Ralph Lauren retails shops or their website. Everything is for sale in the tasting room – during a recent visit, items as diverse and eclectic as a carbon fiber deck of playing cards to a large succulent plant display were on display.
A visit here is not a "traditional" tasting room experience. The home is inviting and elegantly decorated. Guests sit down to enjoy a flight of wines including four single bite pairing tastes and chat one on one with the host. Guests can then leisurely walk around the home to view the decor for sale.
Silver Trident's first vintage was from 2009. Initially all their wine was made entirely for use on the Oceania Cruise ships. Excellent food and premium wines are an integral part of the Oceania cruising experience. Their Culinary Director is the famed French chef and television personality Jacques Pépin. Jacques worked with Julia Child on a popular culinary PBS series show called, Julia and Jacques Cooking at Home.
Silver Trident currently only produces about 3,500 cases of wine annually. The wines are sold directly from their tasting room and are still served on the Oceania Cruise ships.
Both Bob and Walter live part time just south of St. Helena – where they own a vineyard planted to Cabernet Sauvignon, Malbec and Syrah; this vineyard provides the source of some of their grapes – other wines are sourced from select Napa vineyards as well as in the Russian River appellation of neighboring Sonoma County.
The name Silver Trident has a specific meaning. Silver for the fact that when it is calm at sea – the waters through to the horizon can look silver in color. Trident is referred to a three pronged spear that historically has been used for spear fishing. In addition, the trident is the weapon of the god of the sea Poseidon, or Neptune, in classical mythology.
Each of their wines are also carefully named – some have names that (for obvious reasons) that are related to cruising or the ocean.
Select Wines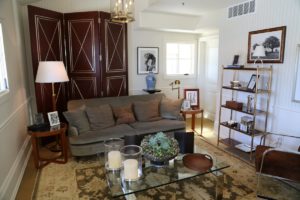 The 2014 Silver Trident Apollo's Folly rosé was sourced from Dutton Ranch in the Russian River Valley appellation – from Pinot noir vines that were planted specifically to produce a rosé wine (which in our experience is nearly never the case in Napa or Sonoma). The wine was made in the Provençal style – picked somewhat early and barrel fermented in both new and used oak. We are just beginning to see a trend towards this style of rosé from select producers in the Napa Valley (either from Napa or Sonoma fruit). Silver Trident takes the Provençal style one step further; they use the same style of bottle as you would find used for a rosé in Provence.
This wine is salmon colored in the glass and reveals aromas of white wild strawberry – a Jolly Rancher candied component to the bouquet along with raspberry. This wine is gentle on the palate; it shows some weight but without viscosity. It is easy to drink, balanced and shows a finish of fruit (strawberry, watermelon) that lingers delicately without any notes of alcohol (this rosé is over 14% alcohol).
The 2014 Silver Trident Napa Valley Sauvignon blanc is named "Symphony no. 9" – focusing on the choral aspects of this particular piece by Beethoven. The wine is a "chorus" if you will that changes rather dramatically as it breathes. Initially there is a pleasing note of candied caramel or brown sugar, then tropical nuances develop (yellow pineapple) – and finally reveals more citrus aromas. It is neat to observe these changes as the wine opens. On the palate it shows notes of pineapple and lingering flavors of lemon and lime. This is a clean and very balanced wine.
The 2013 Silver Trident Pinot noir was sourced from the Russian River Valley in neighboring Sonoma County. It was named the "Benevolent Dictator" by Walter – revealing his sense of humor and a contrast between two words. A dictator is someone who lays down the law often with an "iron fist". Walter is the benevolent dictator in that he dictated the style of Pinot noir he wanted made – yet is a smooth style of wine from this variety that hopefully will appeal to others.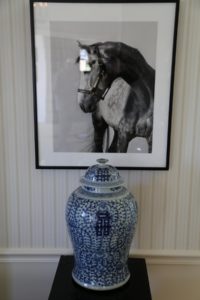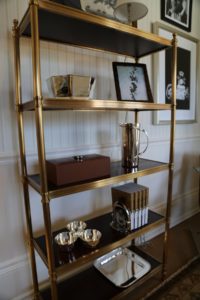 The bouquet is complex – initially showing some darker spice including white pepper with plenty of fruit – raspberry and red cherry. There is decidedly an earthy component that also shows along with nuances of cedar. Silver Trident recommends pairing this wine with mushroom based dishes and or salmon.
The 2012 Silver Trident "Playing with Fire" is a unique wine blend – all from their St. Helena vineyard at 40% Cabernet Sauvignon, 40% Malbec and 20% Syrah. Perhaps the name is a reference to the heavier toast levels on some of the oak used during the aging or simply the fact you don't see these three varieties often blended from a Napa producer.
The wine is dark purple in the glass; it shows mostly black fruit on the bouquet – sweet black licorice aromas along with an underlying spice note – perhaps cardamon. It is also somewhat floral showing aromas of dried rose petals. On the palate mostly darker fruit shows – blackberry and other dark berry fruits with delicate balanced tannins anchoring a smooth very palatable finish.
The 2010 Silver Trident Twenty Seven Fathoms Napa Valley Cabernet Sauvignon was sourced from three sub appellations within the Napa Valley including Yountville, Rutherford and Atlas Peak. The name was chosen to represent the average depth of the Panama Canal and as well as the fact that when it opened – it helped facilitate transportation in this part of the world. The name is also a reference to the connection or a bridge between old world and new world wines.
This wine shows very bright, ripe and lively aromas in the glass – wet rock after a rainfall, toasted oak, hints of chocolate are all aromatic pieces that support the main aromas which are all about the fruit. On the palate the entry is luscious, juicy and shows very good acidity (mouth watering). The tannins are well managed – integrated and fairly delicate.
—
The tasting room is located on part of the same property as the Villagio Hotel – parking is either on Washington Street or a parking lot adjoining. Like most everything in Yountville, the tasting room is easily within walking distance of local shops, restaurants and several premium hotel properties.
Several levels of membership are available in their wine club. Membership provides select benefits including discounts on purchases, complimentary tastings and invites and opportunities to attend member-only special events and release parties. For more information visit: www.silvertridentwinery.com