Shed Creek Cellars. William and Barbara Morgan purchased property in the southeast corner of Napa County in 1977 – at the time they lived in the San Francisco Bay area and were looking for a more rural getaway (both William and Barbara currently live on the property). William spotted an advertisement for this property in the classified section of the Contra Costa Times – visited and soon decided to purchase the land. The ranch was being used for growing walnuts – later William had irrigation installed creating pastureland and raised cattle; today the property is known as the Morgan Ranch.
William founded Morgan's Aluminum Products in 1962 – and in 2001 created Morgan Fence & Awning. His son Bob purchased the business in 2008 and renamed the operations to Morgan's Outdoor Living. Bob operates two stores, Morgan's Outdoor Living in Fairfield and Morgan's Fence & Awning in Concord. Both stores sell a variety of fencing and awning products both for residential and commercial use.
The property is 288 acres of which 40 acres are planted to vines – three varietals are grown including Sauvignon Blanc, Primitivo (budded over on what were Pinot Grigio vines) and Cabernet Sauvignon. Hillsides surround much of their property, but all their vineyards are planted on flat land. Their Sauvignon Blanc is old for the Napa Valley – planted in the early to mid 1980s. William decided to plant grapes after Kendall Jackson approached him about putting in a vineyard (Jackson was supposed to purchase the grapes but ultimately, they never did). So, the Morgan's became growers and still sell the majority of their grapes to Napa producers including Peju, Honig and Cliff Lede.
Due to their location, most visitors to the Napa Valley unfortunately will never discover the Shed Creek Cellars tasting room and vineyard and this other 'side' of the Napa Valley. Gordon Valley is located in Napa County's southeast corner directly next to the Solano County line. As a result, logistically it is easiest to visit Shed Creek Cellars from Solano County (Suisun Valley). Their tasting room is about a 25-minute drive from Fairfield and 45 minutes from the city of Napa or a 10-minute drive from Mankas Corner (a cute little gathering place in Suisun Valley, an American Viticultural Area established in 1982, slightly before the first AVA was established in the Napa Valley).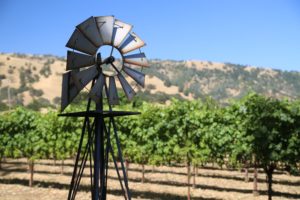 The tasting room is in an old walnut shed which the family converted into a more hospitable interior. Bob located parts of a floor from a bowling alley that was for sale in Concord – he purchased one piece and has re-purposed it into a bar table.
Keeping the name of the winery simple, it honors this shed and Gordon Creek which runs directly behind the building. And it is this simplicity that aligns with the feel of the property. Despite the tasting room having a Napa address, this is still 'old' Napa – less of everything – cars, vineyards, wineries and people. It is quiet here, rural and about as far from the "wine strip" of parts of heavily traveled Highway 29 as one can find in Napa County.
Very welcoming, this gracious family enjoys hosting visitors. The old house next to their vineyards dates from 1864 and was supposedly near the site of a stagecoach stop years ago – well before the town of Monticello was submerged by the waters of Lake Berryessa. It still feels very remote in this part of the county – imagine how remote it must have been in the 1860s.
The family made home wine for several years; in 2016 Bob and his wife Lisa decided to hold back tiny amounts of grapes to make their own wine for Shed Creek Cellars – overseen by Bob who works with a winemaker in the city of Napa where their wines are made. Production is extremely small – they harvest about 1 ton of grapes from each of their varieties with a total annual production of around 200 cases. 2016 was the inaugural vintage of Shed Creek Cellars – all wines are predominately estate grown although they may blend in small percentages of non-estate varieties.
Select Wines
The 2016 Shed Creek Cellars Sauvignon Blanc is straw yellow in color – fermented and aged in stainless steel, this wine went through only 20% malolactic fermentation. Shows appealing aromatics which tend to be tropical including pineapple, a lemon zest and citrus blossom. Rich in flavor with nice depth – the texture is rounded and slightly creamy. Very balanced with some minerality notes on the palate – offers a long finish showing flavors of tangerine with no tartness. Shows a brightness across the palate but is not made in a grassy or greener style (that this variety sometimes shows from cooler climate regions).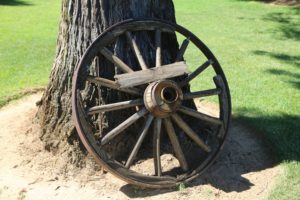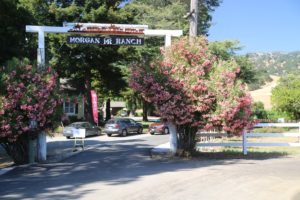 The 2016 Shed Creek Cellars Primitivo was blended with 21 percent Petite Sirah and a slight dollop of Merlot. Immediately offers bright fruit aromatics along with initial notes of sage and as the wine breathes, hints of cedar, red licorice and a subtle thread of mocha. Drinks very well in its youth featuring mostly red fruit including cherry and not overly ripe plum. The tannins are light, smooth and rounded.
The 2016 Shed Creek Cellars Cabernet Sauvignon is 91% varietal with small amounts of Petite Sirah, Petit Verdot and Cabernet Franc. Shows an elegant nose with a sweetness of fruit including red cherry and red currant. Cherry cola-esque with some darker spices. A bit briary. Looking for a big grippy tannic finish? This wine is not one of those wines – rather it is seamless with a lovely balance across the palate showing fine-grained slightly earthy tannins and hints of tobacco leaf and white pepper on the finish.
—
The only distribution they currently have is at the Suisun Valley Filling Station at Mankas Corner (the station features only local wines and is located about a 10-minute drive from Shed Creek Cellars).
The wines are sold direct through visits – they are only open the second weekend of every month (no appointment needed) or groups of 6 to 8 may request a private appointment Friday through Sunday during the rest of the month. Call to setup an appointment and if it is the second weekend of the month – be sure to verify they are open. Guests may bring a picnic lunch. For more information visit their website: www.shedcreekcellars.com
Tasting Room

Vineyards

Morgan's Outdoor Living, Fairfield

Morgan's Fence & Awning, Concord