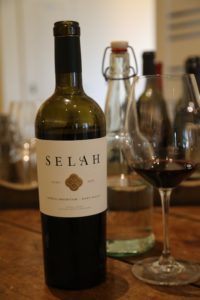 Selah Wines was founded by Joe & LeeAndra Blanton with their inaugural 2014 vintage. Ultimately the game of baseball is responsible for Joe's interest in wine. 2005 was Joe's first year playing Major League Baseball, conveniently pitching for the Oakland Athletics. As one of the younger players on the team, several of the veteran ball players would invite him out to dinner either on off days or following daytime baseball games. Joe was in his early 20s at the time and as a result of these dinners was exposed to fine dining and a variety of wines.
During his time playing for the Athletics, he found himself becoming more interested in wine and gravitating towards the Napa Valley, when in town often taking day trips up to the valley to explore the diversity of wineries. During one of these trips, he visited Outpost Winery and befriended one of their employees who eventually introduced him to winemaker Thomas Brown.
While visiting wineries in the valley, Joe gravitated towards the smaller producers – enjoying being able to meet with the owners and winemakers. When he decided to begin searching for land in the valley – he enlisted the help of a local realtor to search for smaller vineyard sites. While visiting Outpost during one of his trips he casually inquired about a 7-acre piece of property about a 5-minute drive from Outpost. Hearing good things about this particular site, Joe and LeeAndra purchased the property in 2014.
Their focus is on a single wine each year, a 100% varietal Cabernet Sauvignon from a tiny 2.75-acre vineyard located at approximately 1700 feet on Howell Mountain. The site is planted entirely to two clones of Cabernet Sauvignon, Clone 7 and 337 and is bordered by one of Beringer's premier vineyards, the Steinhauer Ranch. Prior to the Blanton's ownership grapes were being used for a small brand called Blue Hall.
Despite its diminutive size, the vineyard contains two blocks, an upper and lower section. And one side of the vineyard will always be native vegetation as it borders the Napa Land Trust, a non-profit organization that acquires and preserves property in the Napa Valley.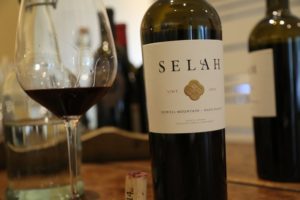 Looking to produce wine in 2014, Joe and LeeAndra tasted a number of wines blind from various winemakers in the valley and arrived at one conclusion; they enjoyed the style of wines from Thomas Brown. He accepted their offer to be their winemaker and soon introduced them to Josh Clark (who now manages their vineyard). Each clone is harvested, fermented and aged separately until the final blend is created.
Thomas Brown is one of the busiest wine makers in the Napa Valley. Several producers have showed us lists of all the Napa brands that he consults for and or provides direct winemaking services; this is an extensive list. He is from South Carolina and developed an interest in wine while attending the University of Virginia where his major was not wine related (he studied English and Economics).
He moved to the Napa Valley in 1996 and took a job at All Seasons Bistro in Calistoga (known for their California cuisine, wine selection and long time in business – but permanently closed in 2020). While there, Thomas met winemaker Ehren Jordan who was working for Larry Turley at the time of Turley Wine Cellars. Thomas took a job with Ehren in the cellar at Turley in 1997 – spent several years there before beginning his own career and starting to consult for various clients (some of which were clients that Ehren was already working with).
And within only 10 years of making wine in the Napa Valley Thomas received two 100-point scores from Robert Parker – regardless of what your perception is of scores, creating several wines within a short period of time that receive 100 points from Parker was a watershed moment in Thomas's consulting career.
Today Thomas is highly sought after for his winemaking services, experience and access to premium area vineyards. And while he was once the student, over the years he has become the teacher. We have met with a number of winemakers who worked under Thomas – and consider him one of their mentors. These are winemakers who have gone on to establish their own brands or consult for other Napa based brands.
Select Wines
The 2014 Selah Cabernet Sauvignon offers a compelling diversity of aromas – fruit transitions to dessert spices as the wine opens showing cinnamon along with hints of old cedar box. The texture is harmonious from start to finish – a textural softness that makes this wine highly approachable in its youth (in general, similar to a number of 2014 wines we have tried from the Napa Valley). On the palate shows ripe flavors of boysenberry and blackberry – the finish is mouthwatering with slightly chalky and finely integrated tannins. Plenty of intensity on the palate without accompanying big mountain tannins.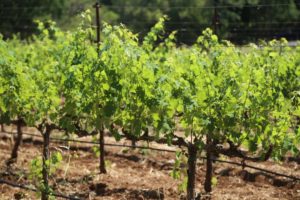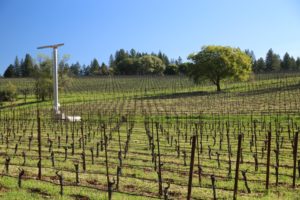 The 2015 Selah Cabernet Sauvignon is deep purple in the glass, even darker then the 2014 vintage. Somewhat brooding on the bouquet, the aromas are deep and dark – offering ripe plum, blackberry, boysenberry, earth notes, cedar, a sweetness of fruit and hint of tobacco. But the bouquet is mostly about the fruit. On the palate shows ripe plum and blackberry and a finish that continues to give, offering both gravelly tannins and flavor. A bigger showing then the 2014.
—
The name Selah was carefully chosen as the name of their brand. LeeAndra spotted this word one day and loved its sound; it is a Hebrew word that means "to pause or to reflect", an appropriate description when referring to enjoyment of wines but even more appropriate as it relates to their own story in Napa Valley. After the end of every season teammates would often ask Joe where he was going or as he puts it, they would inquire about his "reset or pause button". For Joe and LeeAndra the reset button was Napa Valley. Every November he and LeeAndra would spend several weeks relaxing in the northern part of the valley.
Since then, Napa has become more then an escape destination for the Blantons; they were engaged in Calistoga and then married in the valley. And today they also live and work in Napa Valley. One piece of advice rang true for Joe, if you are going to start a brand, be as involved as you can be. He helps during harvest, markets the wines including attending select vintner dinners, a very limited number of consumer tastings and related wine events around the country.
Production is tiny – usually between 200 and 250 cases per year. As of our latest update to this review, the wines are only available direct via the website or through their only retail outlet, ACME Fine Wines located in St. Helena. For more information or to purchase wine, visit: www.selahwines.com