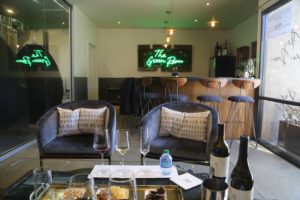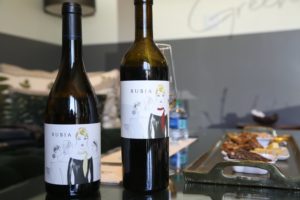 Rubia Wine Cellars was founded by Joe and Margaret Valenzuela. Both are from the small town of Alpine, in West Texas, met in the 5th grade and married at age 21. Their honeymoon took them to San Francisco where they took a side trip to the Napa Valley to celebrate both their honeymoon and being of legal drinking age. They stopped at Domain Carneros (which would have been right around when that winery first opened) and purchased a bottle which they later opened on their 25th wedding anniversary.
Both went on to have separate successful careers after moving to El Paso – Margaret was originally a court reporter and later started a legal data forensics company called Altep. Joe founded SuperiorReview, a company that provided contract lawyers within the legal industry. Joe and Margaret have since sold their respective companies and are focusing their efforts on building and growing Rubia.
Their first trip back to the Napa Valley since their honeymoon was in 2009. Several years later they returned to the valley and met winemaker Vance Rose and his wife Kelly (also originally from Texas). They invited the Valenzuela's to join a harvest at Grieve Vineyard in Napa's Lovall Valley. Margaret remembers being impressed by the efficiency and speed of the workers when they harvested the grapes – and the quality of fruit that was being picked. The hook was set.
Vance had a small surplus amount of Sauvignon Blanc from the Grieve Vineyard in 2013 and offered to make wine for the Valenzuela's. They agreed – their first commercial vintage under the Rubia label was merely 24 cases of 2013 Sauvignon Blanc. Vance made their wine from 2013 through 2017. The chose the name Rubia based on a nickname Margaret was given when she and her family lived in central Mexico for 4 years while she was a child (meaning blondie).
Prioritizing visits to the Napa Valley they began to visit regularly and stay for longer periods of time. Margaret decided to go back to school and learn about winemaking – because her last chemistry classes were in high school she enrolled at a local community college to complete her chemistry coursework. Then she enrolled and later graduated from the University of California Davis' Winemaking Certificate Program.
In 2017 Joe worked a harvest at B Cellars in Oakville – gaining both valuable insights into winemaking and important contacts including meeting winemaker Julien Fayard who became Rubia's winemaker in 2018. The Valenzuela's also purchased a home in Yountville and now divide their time between the Napa Valley and Dallas.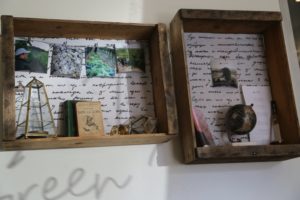 Julien was born in Saint Etienne in France and has a well rounded and diverse background in wine making. His father grew grapes and his family was involved in the wine business in France for several generations. Julien made his first wine at age 16 – and continued his education by working in Provence, the Loire Valley and Bordeaux (Lafite Rothschild).
In Napa Valley, Julien worked with noted winemaker Philippe Melka for seven years before focusing on his own winemaking; he currently makes wine for several clients and several of his own brands. Julien is also a partner in a 12 acre site in Coombsville which includes five acres of vines (Covert Estate).
Through Julien, the Valenzuelas were introduced to Rick and Sally Jones of Jones Family Winery. And fruit for their Cabernet Sauvignon has come from one of the Jones Family Vineyard properties in Calistoga – from a vineyard site previously owned by the Araujo family (Bart & Daphne Araujo of Araujo Estate, now the Eisele Vineyard). Vineyard manager David Abreu oversaw the planting of these vines.
Select Wines
The 2016 Rubia is one of the most balanced Cabernet Sauvignons from the Napa Valley we tried in 2019. Offers an elegant and immediately inviting bouquet with aromas of dark cherry and blueberry framed with a diversity of other non fruit aromas including dried herbs, sage, a hint of old cedar box, cigar smoke and a very subtle showing of dry dust. Shows restraint yet a richness of flavor, this wine is superbly balanced. Harmonious across the palate – everything fits together nicely with no harsh edges. The texture is a pleasing part of consuming this wine. Carefully polished and fine-grained tannins complete a mouth watering finish (good acidity but without any tartness). A lovely wine to enjoy by itself but certainly also very food friendly.
The 2017 Rubia Chardonnay was sourced from from a vineyard in the Russian River part of neighboring Sonoma County. Is golden in color – reveals an aromatically generous bouquet with tropical notes, melon and hazelnut. Equally rich on the palate without being heavy – slightly rounded mouth feel without being overtly viscous. Retains good acidity with flavors of lemon zest, lime, tangerine and subtle dessert spices showing on a long finish. Not buttery nor oaky.
—
Rubia's wines are made at a small winery in a business park south of the city of Napa. The winery is owned by Julien. In early 2019 the Fayards opened up The Green Room to feature both Julien's wines as well as wines from select clients including Rubia.
The idea behind the name is two-fold, Green Room is generally referred to as a room where actors or others about to go on live television or other performances take time to relax calm the nerves – and it is also a surfing slang, referring to barreling a wave or getting time inside the hollow of a wave as it curls over before cresting. Appropriately named – the room is a calm space, intimate in size, it sits just outside the winery but close enough that visitors can watch the action through the adjoining windows. And the name ties into one of Julien's other passions, surfing. Eventually he plans to line the ceiling of the winery with surfboards.
Tastings are by appointment and are always with either Margaret, Joe or both. Often guests will also meet Julien. And in a homage to the first winery that Margaret and Joe visited in the Napa Valley while on their honeymoon, they always greet guests with a burst of bubbles – a bottle from Domain Carneros.
Their first restaurant outlet was Mustards (just north of Yountville) and select wines are also found locally at Sunshine Market in St. Helena. Total production is around 600 cases with plans to grow this to around 1,500 cases. For more information, to request and appointment or to sign up for their newsletter, visit: www.rubiawinecellars.com